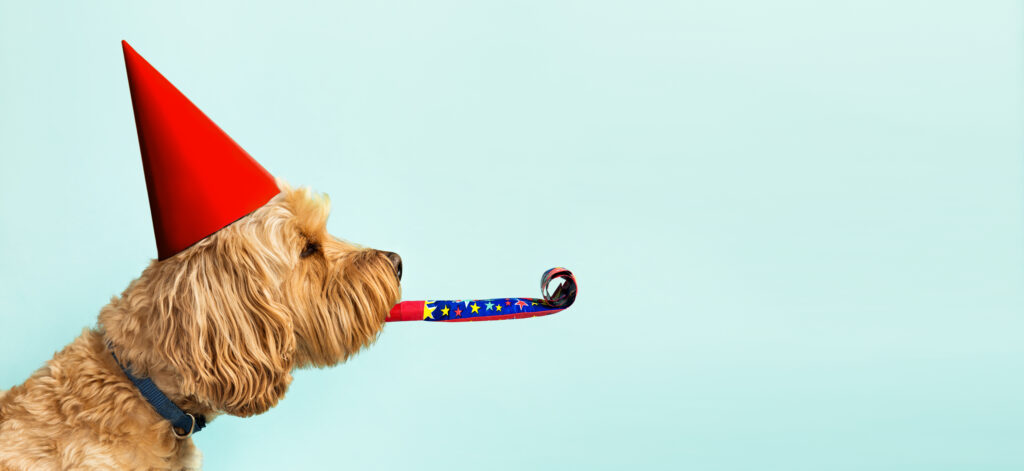 Birthday rewards or benefits are a common inclusion in loyalty programs.
If a brand is considering the introduction of a loyalty program, the potential inclusion of a birthday benefit is worth pondering as part of the suite of value offered. However, should every loyalty program have a birthday benefit?
The answer: Make it memorable or don't bother.
The most common type of birthday benefit is the (somewhat overused) generic discount delivered via email communication, more colloquially known as: birthday spam.
Email inboxes begin showing signs of birthday marketing inundation from the first day of the customer's birthday month which clearly identifies which brands are using a monthly automated trigger eDM strategy. Most brands (approximately fifty-five per cent) will send through a birthday themed offer or benefit on the actual birth date as part of a daily automated trigger send. Less than ten per cent of marketing teams will proactively send a follow-up eDM just before the benefit expires to either customers that did not open the email, click through or take-up the offer.
Surprisingly, only approximately one-fifth of brands think to 'beat the competition' by kicking off a birthday count down from three weeks prior. Even fewer brands, with the exclusion of luxury retailers, think to avoid the email channel completely and send something special via post to their most valued customers.
Why do brands include a birthday benefit communication in their email marketing strategy?
Birthday marketing creates greater engagement due to the emotional reaction it invokes.
According to Experian Marketing Services, "birthday emails earn significantly higher open and click rates compared to regular promotional mailings. The true intrigue for marketers is that birthday emails also achieve far higher transaction rates (481 percent) and revenue (342 percent)."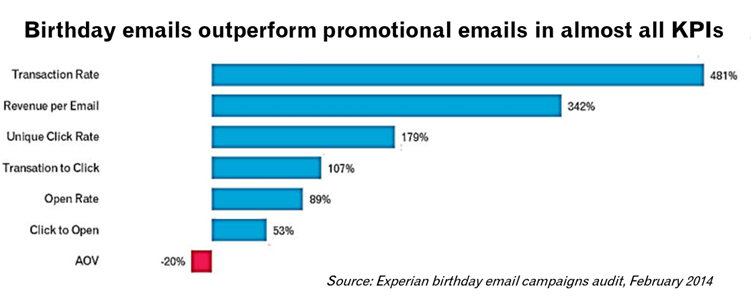 12 ways to offer a memorable birthday benefit
Don't offer a discount, offer a voucher: There are distinct scenarios where a discount would be more appropriate than offering a voucher/coupon. For birthday communications, however, a voucher mimics the joy of receiving a tangible gift of a specific value as opposed to a discount which can be perceived as a "money grab".
2. Personalise the communication e.g., "Happy Sweet 16th!", "Welcome to the flirty 30s!", "Happy quarter of a century".
3. Personalise the benefit e.g., "Hot offer: You're forty! Here's 40 points/$40/40% towards your next purchase". It is recommended to be fraud-aware, specifically around people registering incorrect birth dates or multiple emails that have similarities e.g., tara.brown1@….., tara.brown2@…. Hack-testing the campaign is also worthwhile if the benefit is quite lucrative. If discount/voucher is linked to the customer's age, appropriate risk-mitigation strategies should be employed to ensure there is not a sudden spike of, for example, customers claiming to be ninety year old or centenarian customers joining the program due to a recent campaign such as "Happy 21st Birthday! To help you celebrate, here is 21% off/$21 voucher".
4. Give a free gift: These are usually published benefits used as an acquisition driver for the loyalty program. Notification of a gift could be sent out automatically via eDM with the potential option to allow member select a gift from an online selection. Certain brands may prefer to offer an in-store only 'freebie' or mail a gift direct to the customer such as a birthday box. There is also opportunity, if feasible to personalise a gift for the customer by leveraging available data insights.
Gifting is particularly well-suited to food and beverage industries. Examples of brands that give customers free items on their birthday include: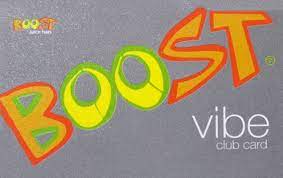 Boost Juice: Free juice for members of Boost Vibe Club (claimable on your actual birthday or two days prior/post)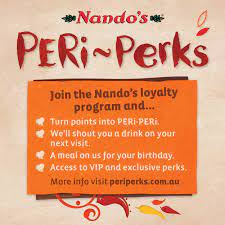 Nando's and Oporto's: Free meal

Baskin Robbins and Gelatissimo: Free scoop of ice-cream (this is a clever up-sell tactic as most ice-cream customers order two scoops per visit)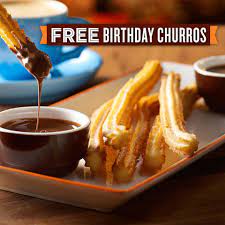 San Churro: Free Churros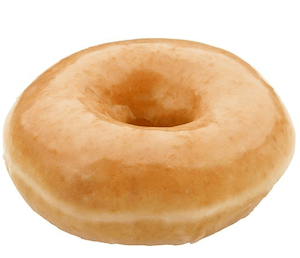 Krispy Kreme: Free box of 4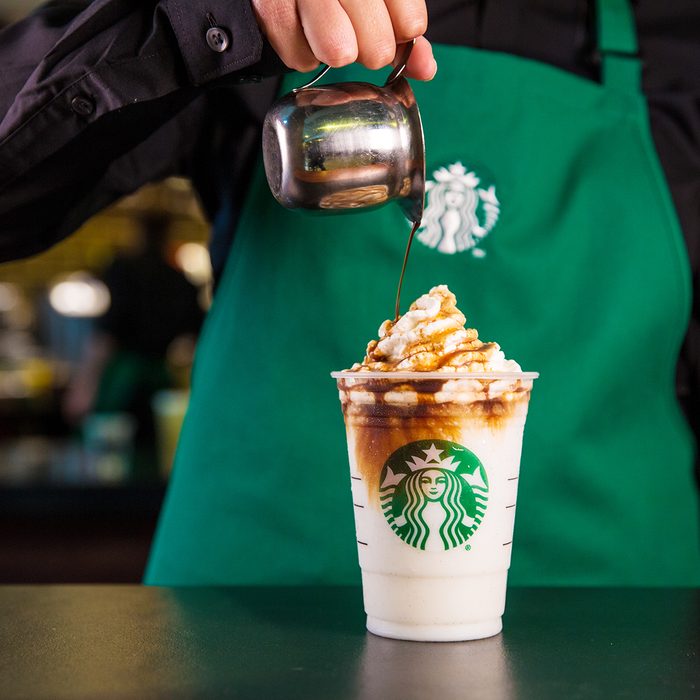 Starbucks and Gloria Jeans: Free menu item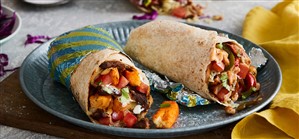 Salsa's Fresh Mex: Free burrito
5. Surprise and delight: Unpublished birthday benefit which can be fulfilled instore, online (member account or email) or via direct mail to the customer. Surprise & delight is often used in the premium retail and hospitality industry and may resemble a complimentary bottle of wine during dinner or a free scarf with a handbag purchase.
6. Birthday lottery or digital games: Customers could be invited to spin and win. If budget is a concern, prizes offered could range in price, however, every fifth customer wins a sizeable (Instagram worthy) prize. This strategy could be limited for top-tier spenders with experiential rewards offered such as the chance to meet the founder of the brand. Alternatively the brand could offer a fully sponsored birthday celebration for the winner and a certain number of companions. This strategy would be well brand-aligned with alcohol, experience or food retailers.
7. Free shipping: This should be a standard offering on a customer's birthday.
8. Tiered birthday benefits: The same benefit need not be offered to all customers. Birthday benefits could be tiered by value provided in line with spend or only offered to premium tiers. Fashion brand, Meshki has a program offering tiered birthday vouchers ranging from $50 to a very generous $200 as part of the M-list program.
Meshki M-List Bronze offering

Meshki M-list Platinum offering

9. Text a birthday coupon / birthday push notification: This strategy is often used by hair salons and boutique online retailers (Shopify stores).
10. Geolocation tracking: "Happy birthday, we can see you are in at Westfield Bondi Junction. Pop into our store, we have a gift for you!"
11. Share your Wishlist feature: "Hey, it's your birthday in 21 days, is someone asking you what you want for your birthday? Share your Wishlist and get 400 bonus points on us."
12. Donate money to a cause of the customer's choosing– this can be based on percentage of customers expenditure for the year.
The birthday benefit wrap-up:
As demonstrated, birthday benefits need not be generic and unmemorable.
Careful consideration is to be made when choosing a birthday benefit. If the benefit is considerably lucrative, then consider an ID check to confirm customer date of birth during registration.
With birthday communications experiencing significant uplift in key success metrics, it certainly pays to have a well thought out strategy for birthday benefits when designing or enhancing a loyalty program.
Want to read more articles about loyalty? Click here