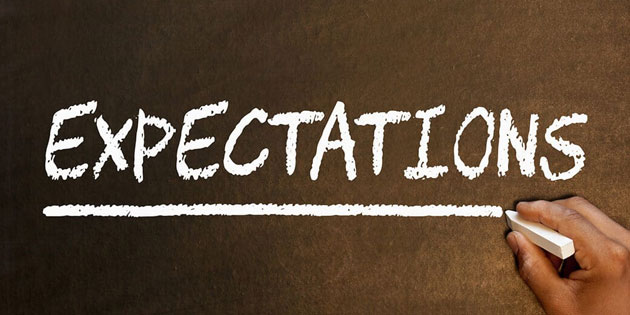 Like many people enduring lockdown, I've had plenty of time to think. One of the questions I've been grappling with for loyalty program operators, is how will consumer expectations change once things go back to normal?  
Here are my thoughts.  
Clearer benefits and better transparency of program terms and conditions
One of the items highlighted in 2019's ACCC report into Customer Loyalty Schemes (for which Loyalty & Reward Co provided the supporting report) is the need for loyalty programs to be more transparent and allow for easier access to all the program terms and conditions.  
For me, the biggest positive out of this is that consumers will be a lot more inclined to look deeper and try to understand what they are entitled to. Why? Because now, even more so than before, it's going to become critical to understand how to extract value in case things do go wrong.  
This is especially true for points programs. One only has to look at the recent news with Virgin and be reminded just how fragile a member's points balance can be. As it turned out, Virgin owed creditors $6.8bn. I wonder how many Velocity Frequent Flyers knew this statistic a month ago and of those that did, how many cared enough to cash out their points holdings.  
Now that Ansett may no longer be an isolated case (note: I wish only the best for Virgin and their staff), I predict there to be significantly more scrutiny, self-education and thought.  
Greater focus on family type program benefits
Loyalty programs are typically designed with the individual in mind. However, with families having spent all this time together (and looking for things to entertain them), I believe it's a natural extension to shift expectations to what programs can deliver for families as a whole.  
I'm specifically referring to the idea of loyalty programs facilitating families doing things together, because that may well be the new normal, as consumers start to shift the work from the office to their home.  
For example, the IKEA Family program is purely a member benefits program, featuring not only member specials and quarterly rewards, but also home furnishing tutorials and workshops that facilitate that element of 'togetherness'. For those that engage, it will provide something to do that may have previously been seen as a chore.  
Likewise, families have been exposed to fitness. This includes running, cycling, exercising and more. NikePlus features the Nike Training Club, which has over 190 workouts and training plans, featured workout programs from athletes and more. The program can put more of a family spin on it quite easily, to support consumer expectations.   
I would expect membership of programs which deliver that concept of family togetherness to grow in the coming years.  
Frictionless experiences
More than ever, consumers are going to crave that frictionless experience to minimise contact. Prior to COVID-19, it was mainly a convenience play (which is very powerful), but now there's also going to be that underlying thought of not touching things that other people touch.  
Now that consumers are more used to that somewhat seamless online shopping experience, the thinking is the light-touch approach may be carried across to bricks and mortar stores more and more.  
Technologies that can support this already exist, and include NFC and card linking platforms. My expectation is that these will really gain traction from 2020 onwards, specifically around the use of loyalty program engagement.  
Convergence
My esteemed CEO wrote an article on why he thinks the COVIDSafe app should employ a loyalty program strategy to boost downloads. Whilst there are arguments for and against this thinking, it does raise an interesting thought.  
In China, apps like WeChat and Alipay exist, which allow consumers to do a whole bunch of things in the single app, such as order a taxi, book a restaurant, pay a bill and dozens of other things. Is it convenient? You bet. In Australia and other Western nations however, this isn't really a thing.  
Agree with it or not, one thing is certain: an app that has a large percentage of the population engaged with it allows the government (or any program operator) to talk directly to people in a much faster and simpler way. This is likely why China managed to get COVID-19 under control so quickly.  
But imagine if the Australian government secures its target downloads, being 50% of the population (approximately 12m people). These people will use the app on a regular basis for the coming few months.  
A theory developed by Gustav Fechner, called the mere-exposure effect, states that people tend to develop a preference for things merely because they are familiar with them.  
Once the people are familiar with the app and assured of its harmlessness (in terms of privacy), the next logical step could be to introduce integrations which add value to people's daily lives.  
For example, the government might allow people to access their Opal card balance and pay on public transport by simply tapping their phone through this app. They could also add Australia Post integration and allow people to track their parcels through the same app, as well as pay their utility bills. They might also add TheFork, allowing people to easily book at thousands of restaurants. See where I'm going with this?  
I don't think we're quite there yet, but I do believe that the concept of convergence is not going to be viewed as negatively in the Western world after COVID-19, as it may have been prior to it.