The Big Handshake Loyalty Conference 2023.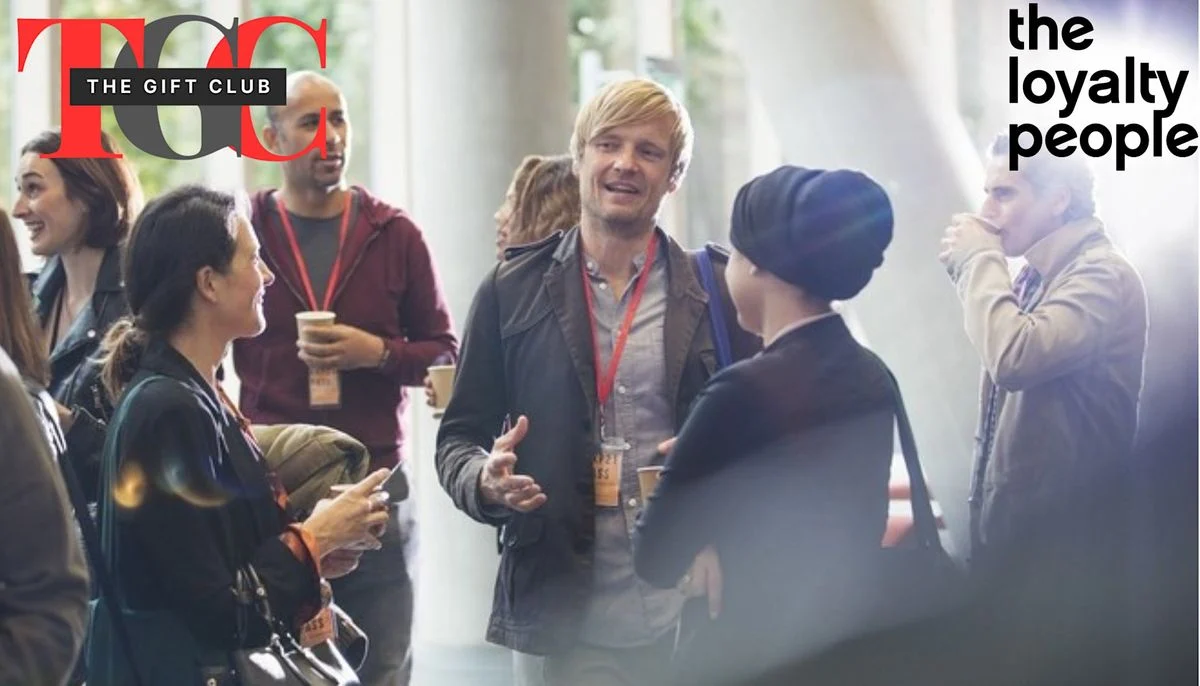 Official Global Launch of "Loyalty Programs: The Complete Guide 2nd Edition"
Join us in Amsterdam on the 16th-17th October for a two-day immersion into the world of loyalty at The Big Handshake Loyalty Conference. A groundbreaking collaboration between The Loyalty People and The Gift Club, this event promises enriching discussions, innovative workshops, and an unparalleled networking opportunity. 
Key highlights
Official Book Launch: The conference will witness the official global launch of the much-anticipated 2nd Edition of Loyalty Programs: The Complete Guide. Acclaimed by industry experts worldwide, this edition sets a new benchmark in loyalty program understanding.
Exclusive Workshops: Loyalty & Reward Co's CEO, Philip Shelper, isn't just a keynote speaker; he'll be conducting cutting-edge workshops, offering hands-on insights into loyalty program strategies.
Engaging Panel Discussion: Dive deep into the realm of subscription programs, mediated by Loyalty & Reward Co's CFO, Ryan De Boer.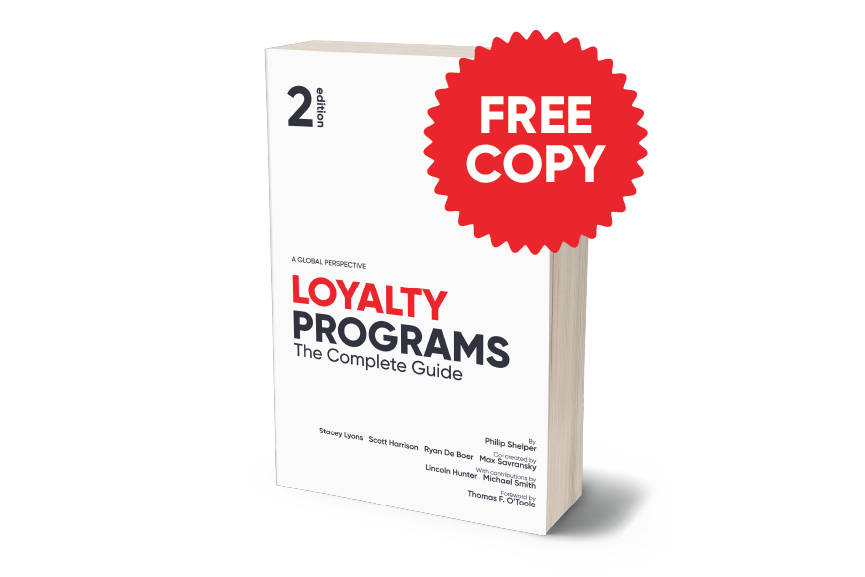 Join Us & Get Your Complimentary Copy
Author Phil Shelper will be handing out a limited number of free copies of Loyalty Programs: The Complete Guide 2nd Edition to conference participants.
Book your seat and embrace the future of loyalty!
Can't Attend? No Worries!
Explore the depths of loyalty from wherever you are. Secure your copy of the Loyalty Programs: The Complete Guide 2nd Edition and embark on a comprehensive journey through the world of loyalty programs using your new compass.
What's New in the 2nd Edition?
Loyalty & Reward Co's Essential Eight™ unveiled: A groundbreaking set of principles for loyalty program design and optimisation published for the first time beyond clients of Loyalty & Reward Co.
Case Studies: Navigate through an expanded library of over 170 updated and new case studies that breathe life into the foundational theories of the book.
Foreword by Professor Thomas O'Toole:

Insights from the renowned academician of Kellogg School of Management, Northwestern University.
Inside the 2nd Edition
The guide is divided into two core segments: loyalty program theory (Part 1) and practical execution (Part 2). Within its pages, you'll explore:
The history of loyalty programs
Do loyalty programs work? An academic research review

The eight essential principles of a best-practice loyalty program

 

Loyalty psychology, biases and heuristics
Loyalty program design frameworks and rewards

 

Games and gamification

 

Business-to-business (B2B) loyalty program approaches

 

Loyalty technology, emerging capabilities and Web3 loyalty

 

Member data capture, analysis, and usage

 

Loyalty marketing and member lifecycle management

 

Commercial modelling, benefits and considerations

 

Security and fraud risks and mitigations, and legal considerations

 

Loyalty program operations

 

The future of loyalty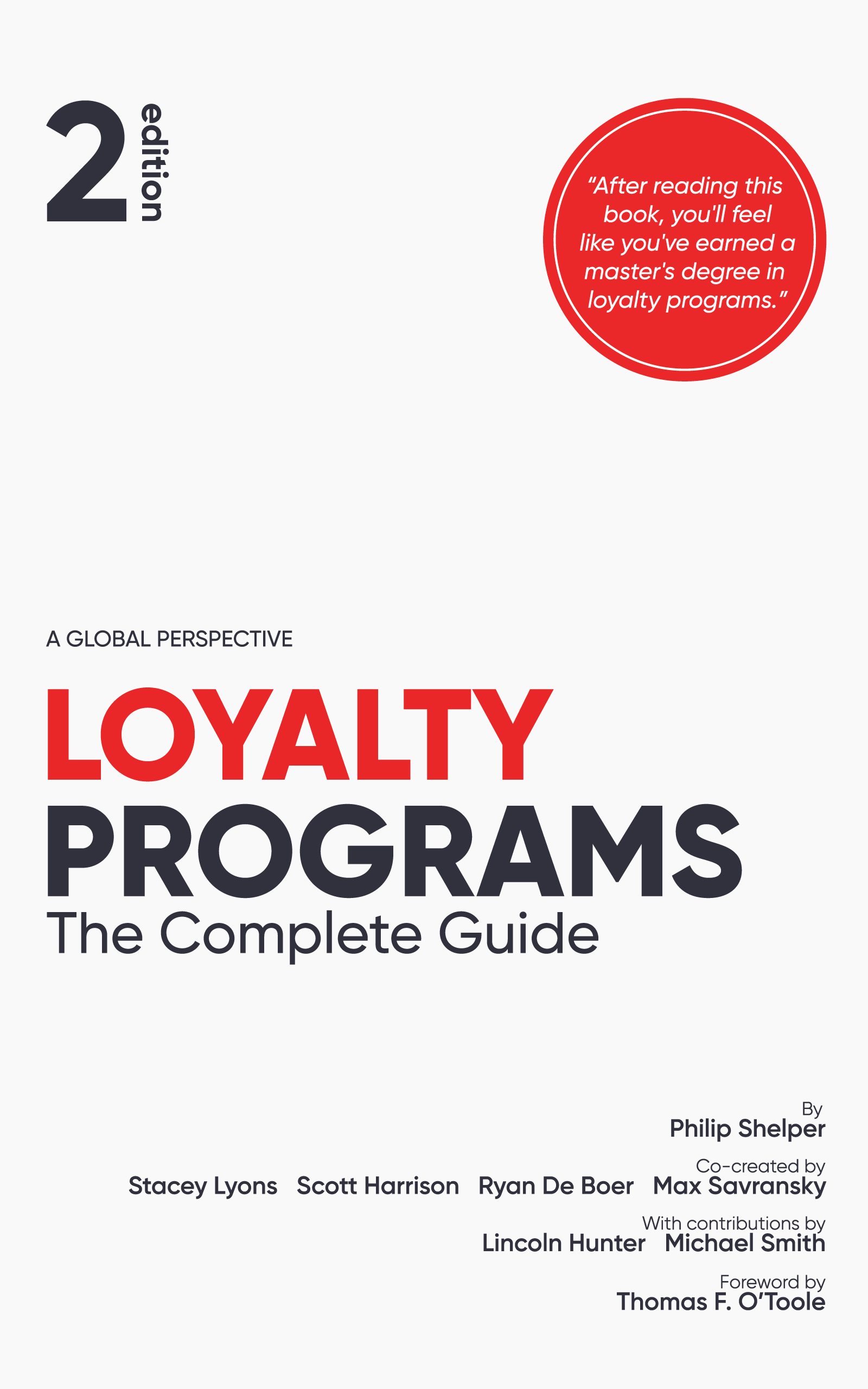 Praise from Global Experts
"Loyalty Programs: The Complete Guide is an extremely valuable resource for loyalty and marketing professionals. In fact, I found it so helpful that Eagle Eye now buys a copy for every new member of our sales team to give them a comprehensive understanding of the global loyalty landscape. I particularly enjoy the case studies which really bring the concepts to life. Highly recommended."

Tim Mason, CEO of Eagle Eye and former Tesco CMO and founder of Clubcard
"An outstanding guide, not only to the mechanics and economics of loyalty programs, but to the behavioural thinking behind loyalty strategy. Having been involved in the loyalty industry for many years, I found it a fascinating source of historical context, a great overview of the industry today, and a practical roadmap to the key drivers of customer value across a range of loyalty program types. A must-have for anyone in the industry."

Neil Thompson, former CEO, Velocity Frequent Flyer
"Loyalty Programs: The Complete Guide is one of the most thorough resources for loyalty and loyalty programs. It's practical, pragmatic and comprehensively covers all aspects of loyalty from history to psychology through to program design and operating models including commercials. There is something for every loyalty professional in this book – from emerging loyalty marketers through to senior stakeholders and decision makers."

Lizzy Ryley, CEO, Loyalty NZ
Need to level up your loyalty program? Want to tap into our expertise? Let's talk!