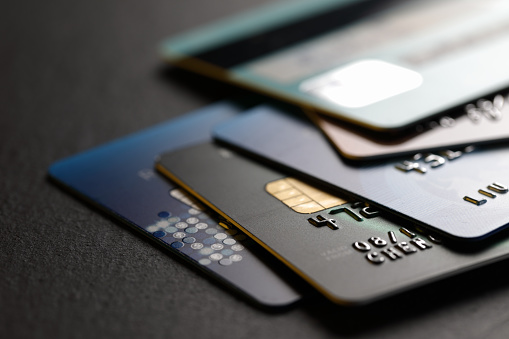 Credit cards. Just saying the words makes half the world shiver with dread. The other half squeal with excitement, struggling to contain themselves until they can get their hands on those little plastic cards. Almost all major credit card providers today are linked to a reward system – whether that be via a partnership or standalone. In such an oversaturated market, companies are relying more on rewards to entice customers to choose their cards.
It's impossible to look anywhere without seeing advertisements for credit cards. The regular old banks, faithful as always, aren't the only industry with credit cards on offer. The world is seeing an ever-increasing number of brands introducing their own credit card option, and it's not a new trend either brands anywhere from supermarket chains to airlines, even cryptocurrency platforms have jumped into the credit card landscape.
This blog is going to explore some of these credit card providers and aims to evaluate what is the real value behind credit card reward programs. There are virtually hundreds of credit cards on offer in the financial products space however, a review of three cards from different industries provides an insight into the diversity that exists within the offering:
Bank: ANZ Rewards Platinum card
Supermarket: The Coles Rewards card
Other: PayPal's Rewards card
Program Offers
The sign-up process for each of these rewards cards is roughly the same. A customer enters the website, compares a few cards, chooses the preferred one and fills out an online form. What differs between these cards is their overall offers.
ANZ
ANZ's Rewards Platinum card is a mid-tier reward card. It has a $0 annual fee for the first year and a $95 annual every year after. The card has an interest rate of 20.24% p.a, 55 days interest-free and a $6,000 minimum credit limit.
The ANZ card does not link to any current reward points programs (such as Flybuys or Qantas Frequent Flyer) and instead has its own reward currency points. Upon redemption though a customer can decide to swap their ANZ points for either Virgin Velocity Points or Singapore Airlines Miles. Alternatively customers can redeem their ANZ Reward Points on gift cards or against their credit card bill. This provides a point of difference for ANZ as most other bank credit cards have instead partnered with an already established points program. They offer 1.5 points for every $1 spent up to $2,000 and then 0.5 points for every $1 after that within a statement period. One of the big upsides of this card is that it provides the option for uncapped earning, which is not available on many cards in the market.
Most credit cards nowadays have an initial sign-up bonus where if you spend a certain minimum spend amount within a certain time frame then you receive bonus points. For ANZ, a customer must spend $1,500 on eligible purchases within the first three months to earn 50,000 bonus points. On redemption, this is equivalent to a $200 voucher.
Overall, the value offered by this reward card sits roughly in the middle. Nothing too exciting but better than some of the other bank cards on the market.
Coles
Coles offers three options in terms of credit cards. The card that offers the best rewards though is their Coles Rewards card. This card has an annual fee of $99 and 55 days interest-free. The interest rate is 0% p.a for the first year, after that, it increases to 19.99% p.a.
The biggest difference between this and the ANZ card is that Coles Rewards has tapped into an already flourishing currency program with Flybuys. The program allows members to collect two Flybuys points per $1 spent on eligible purchases, up to $3,000, and one Flybuys point for every dollar thereafter. An extra benefit is that if members shop at Coles, then they also earn their usual one Flybuys per $1 spent, making it a total of three points per $1 at Coles.
Coles also provides an initial sign-up bonus whereby if members spend over $1,000 on eligible purchases within the first 60 days, the reward is 30,000 Flybuys points.
PayPal
PayPal provides only a single credit card, titled the PayPal Rewards Card. The card always has a $0 annual fee. This annual fee does not increase at any point. The card does however have a relatively high interest rate with 20.99% p.a. Same as the previous two, the card is interest-free for the first 55 days. To be eligible for this card the website explicitly states that you must be on a minimum salary of $35,000 per annum.
As per the previous two cards, the points are where the real value sits. Similar to ANZ, the card does not tie into an already established points program. Instead, PayPal keeps its points internal. Members can earn 1 point per $1 spent on eligible purchases. There are no caps or thresholds for earning. What really differentiates this program is the options for redemption. The collected rewards points can be used at almost any retailer that offers PayPal. Members simply have to choose the option 'pay with rewards' to pay with points rather than money. The redemption rate for this card is 0.0055%. This means a member must spend $20,000 to receive a $110 return.
PayPal also offers a join bonus of 50,000 points which members receive if they spend $3,000 in the first three months on eligible transactions.
Differentiators
Overall, the concepts behind the three cards are essentially the same. What differs between them is where they drive value. All cards have some sort of annual fee, interest-free days, and an interest rate. Each program highlights what they believe their point of difference – the first year free with no annual fee (ANZ), the first year free with 0% p.a. interest (Coles) and zero annual fees for life (PayPal).
All three programs offer a join bonus. The variation around these is once again vast. Programs such as PayPal offer a high reward, but the effort required (spend) is high. Whereas programs like Coles offer a lower join bonus with an equivalent spend requirement, so members have a better chance of achieving it.
The biggest differentiator of value for each of these programs is how they structure their points program. Coles provides great reach by integrating Flybuys within the program. ANZ have tried to strike out on their own by offering their own program and PayPal have attempted to keep all points internal to their own organisation.
Which option is better? It is difficult to answer. A lot of it comes down to personal preference. For example, the Coles card offers a good chance for value but if a member primarily shops at competing supermarket chain Woolworths, then they are going to find minimal benefit in the Coles credit card.
Summary
While evaluating this article, the goal was to determine the real value behind credit card programs. These credit card programs reel people in with initial discounts on an annual fee and sign-up bonuses. The companies then leverage the offers to encourage members to spend as quickly as possible and develop a habit for using the card with the goal to encourage people past the interest-free days. In terms of value, realistically it comes down to member preferences and is often a case of 'you get out what you put in'. With so many credit card programs offering similar value, it does come down to what are the nuanced differentiators. For credit card programs, those minor details are where the real value sits.
* This information was correct at the time of publishing. Offers and values may have changed since then.
** All prices given in this article are in AUD.
---