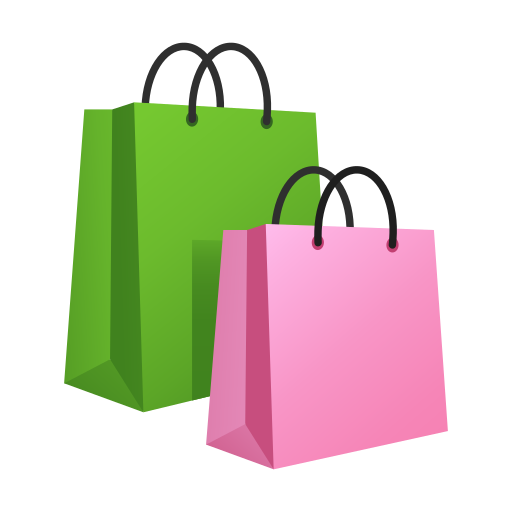 In today's competitive retail landscape, shopping malls are turning towards loyalty programs to attract and retain customers. These programs come in various shapes and sizes, but they all aim to incentivise customers to return and increase their spending by offering rewards for repeated visits and purchases. Additionally, loyalty programs provide malls with valuable data on customer behaviour and preferences, which they can use to improve their offerings and marketing efforts. This article will explore some of the most popular shopping mall loyalty programs around the world.
Why are shopping malls implementing their own loyalty programs?
Shopping malls are increasingly launching their own loyalty programs, despite many of the brands within the mall already having their own loyalty program. This is likely due to difficulties over the last few years, where shopping malls have been experiencing declining sales and increasing vacancy rates due to the growing popularity of e-commerce. The COVID-19 pandemic has further exacerbated this negative spiral, resulting in shopping mall owners taking several initiatives to regain foot traffic and consumer loyalty.
These loyalty programs can be effective by offering benefits to both the mall and the brands within it. By encouraging consumers to shop at the mall and engage with multiple brands, shopping mall loyalty programs can help increase sales for all brands within the mall. Additionally, it can provide valuable data on consumer behaviour and preferences that can be used to improve the shopping experience for customers and drive sales for brands.
Additionally, shopping mall loyalty programs can be more convenient for consumers, who may prefer to earn rewards that can be redeemed across multiple brands rather than earning rewards from individual brands that may have limited options for redemption.
How to develop a successful shopping mall loyalty program
Use gamification elements
Many loyalty programs are now incorporating gamification features, such as treasure hunts, badges and achievements, to encourage customers to engage more deeply with the program. Similarly, many programs offer rewards for social media engagement, such as sharing content or leaving reviews. This can help increase brand awareness and loyalty among customers, while also creating a sense of community around the program.
Mobile app integration
Most loyalty programs now offer mobile apps, which allow customers to easily track their rewards and access exclusive offers and recommendations. Some apps will use location data and other personalised insights to offer hyper-targeted offers and promotions.
Personalised offers and recommendations
By analysing customers' purchasing data, shopping malls can offer personalised recommendations and offers that are tailored to each individual customer's needs and preferences. This can create a more engaging and relevant experience for customers and can also help the shopping mall increase sales.
Focus on creating a unique experience
So many loyalty programs focus on offering discounts and forget about incorporating experiential rewards that can be used to create meaningful and memorable experiences for the customer. Shopping malls have the advantage of housing a wide range of brands that can be used to offer a variety of rewards. For example, offering free movie tickets, treats from restaurants/cafes, gift bags with samples from different brands or discounted valet parking.
Examples of successful shopping mall loyalty programs
There are several types of shopping mall loyalty programs out there, the most popular being points and tiered based. Another popular option is partner programs where a shopping mall partners with one of their brands, for example a restaurant, to offer a discount on a meal to customers who make a purchase at the mall. Partnerships are a great way to expand the customer base as well as provide customers with a wider range of rewards and benefits that a company may not be able to offer on their own.
Let's take a closer look at some specific examples of successful programs in action.
Harrods Rewards
London's world famous department store, Harrods, uses a combination of points and status tiers to reward customers. By signing up to the program, members can earn 1 point per dollar spent when using a digital rewards card. Upon earning 500 points, members will receive £5 as well as gain access to a range of different benefits depending on their tier .
The member benefits range from discounts and bonus earn days to more experiential rewards like complimentary tea/coffee at select cafes, free parking and invitation to family-friendly events (Mini Harrods). See below for the full list of benefits that members can unlock.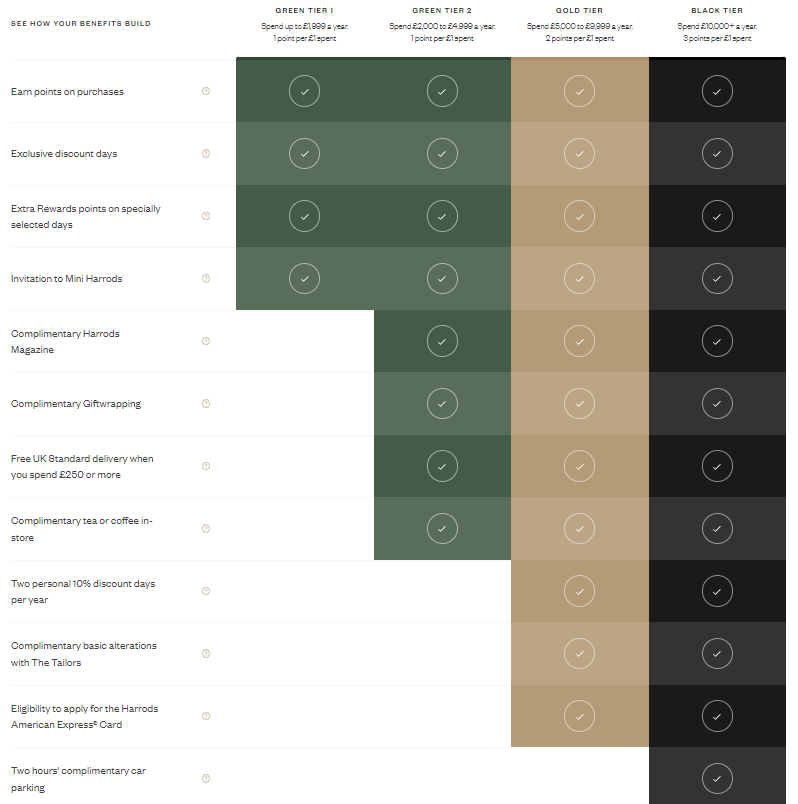 The Dubai Mall
The Dubai Mall's rewards program offers value to shoppers through its partnership with Emirates Skywards that allows members to earn Skywards Miles on any purchases made at the mall. To earn miles members have to scan their receipts (worth AED 100 and above) via the Dubai Mall app. See below for the rate at which members are credited Skyward Miles.

ION+ Rewards
Singapore's ION Orchard shopping mall offers a points program, ION+ Rewards, where members can earn points for every $100 same day spend (minimum $20 spend in a single transaction). The perks of the program include:
Convertible points: 25 ION+ points = $10 shopping vouchers
Parking rebates: 1 point = 0.40 off parking charges (capped at $8 per visit)
Birthday perks: earn double points during your birthday month
Access to exclusive shopping deals
ION Orchard have also partnered with CapitaStar where shoppers who are members of both programs can convert their points into stars (CapitaStar's loyalty currency) and vice versa.
CapitaStar
CapitaLand's shopping mall loyalty program 'CapitaStar', also based in Singapore, boasts over 1.4 million members who are able to earn 'STAR$ on all shopping and dining purchases. Members earn 5 STAR$ per $1 spent at all retailers, and 1 STAR$ per $1 spent at supermarkets and foodcourts located in CapitaLand malls.
Members can redeem their STAR$ on eCapitarVouchers to help cover their shopping and dining purchases (5,000 STAR$ equals a $5 voucher). Members can also redeem STAR$ on other exclusive rewards via a rewards catalogue in the CapitaStar app.
Using the American Express CapitaCard can help members to significantly increase their STAR$ balance. Members earn 6x STAR$ when shopping at CapitaLand in town or 4x STAR$ when shopping at CapitaLand in heartlands (outside of the central area). A;; STAR$ earned with the card are credited directly into a member's CapitaStar account.
Conclusion
Shopping mall loyalty programs can be a powerful tool for retailers looking to attract and retain customers, while also gaining valuable insights into their behaviour and preferences. By offering personalised rewards and experiences, retailers can create lasting relationships with their customers, and encourage them to become loyal brand advocates. By incorporating innovative features and adapting to consumer demands, shopping malls can stay ahead of the curve and continue to offer compelling loyalty programs that keep customers coming back for more.