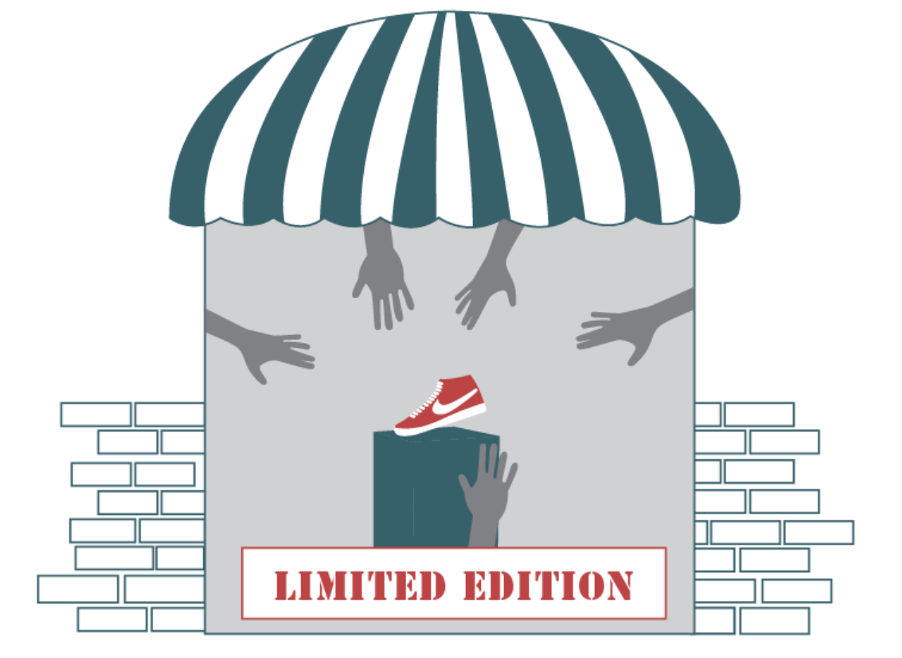 What is a Scarcity Bias?
The scarcity effect (Worchel et al, 1975)[1] states the more difficult it is to acquire an item, the more value that item has. They conducted experiments where students were asked to rate the value and attractiveness of cookies that were either in abundant supply or scarce supply.
They found that cookies in scarce supply were rated as more desirable than cookies in abundant supply. Additionally, cookies were rated as more valuable when their supply changed from abundant to scarce than when they were constantly scarce.
In economics, the scarcity effect is reflected in the water-diamond paradox; water is cheap, but necessary for survival, while diamonds are expensive, but not required for survival. This indicates that object value is not merely determined by usefulness, but also by availability.
Applying the Scarcity Bias to loyalty programs
Song et al (2019)[2] conducted research on credit card loyalty programs using the scarcity effect as part of their marketing strategy. They studied how different messages motivated engagement of the associated reward referral program and found limited-quantity messages had the highest positive impact on consumers' behavioural intentions.
Other examples of loyalty programs utilising scarcity to drive desire and action by members:
In addition to members feeling fortunate when they manage to access such a reward, programs also allocate a proportion of their inventory to status tier members (more relevant to airline and hotel programs), making them feel a heightened sense of exclusivity by being able to secure rewards that lower or non-status members cannot. This exclusivity element directly relates to Tajfel's (1978) [3] Social Identity Theory.
From 2017-2019, a number of companies launched cryptocurrency loyalty programs (Shelper, 2018)[4]. The essence of the programs was to reward members with a loyalty currency which had a finite supply, denoting scarcity.
Thus, as more members joined the program and earned, the currency would increase in value. The majority of these programs collapsed relatively quickly, primarily due to the fact that they were unsuccessful in generating sufficient member engagement to stimulate enough demand to drive the value of the cryptocurrency higher.
Scarcity Bias spotlight: Hungry Jacks Shake & Win
Hungry Jacks couple a simple spin to win game with the economic principle of scarcity to deliver their successful Shake & Win Offers program.
Members open the app and access a limit of two plays (or 'shakes') per day. Each shake reveals a prize which is always an offer for a free or discounted menu item.
After the first shake of the day and a prize being revealed, the member can choose to redeem that prize (which has to be redeemed before the 30 minute countdown timer ends) or risk their first prize for the chance at another by choosing to shake for the second, and last, time that day.
The design incorporates a game with scarcity and loss aversion to deliver member offers in a way which can create sustained and habitual engagement with the app.
Summary
By itself, scarcity is not enough to drive ongoing engagement and is typically part of a much broader program framework that features a number of elements. However, there is a direct correlation between the use of scarcity and perceived program value. Programs that execute it correctly are much more likely to build a deeper emotional connection with their members.
---
[1] Worchel, S., Lee, J., and Adewole, A. (1975). Effects of supply and demand on ratings of object
value. Journal of Personality and Social Psychology, 32, 906-914
[2] Song, C., Wang, T and Hu, M. (2019). Referral reward programs with scarcity messages on bank credit card adoption. International Journal of Bank Marketing. 37
[3] Tajfel, H. & Turner, J. C., "An Integrative Theory of Intergroup Conflict", The social psychology of intergroup relations, 1978, page 33-47.
[4] Shelper, P. 'Blockchain Loyalty: Disrupting Loyalty and reinventing marketing using blockchain and cryptocurrencies – 2nd Edition'.