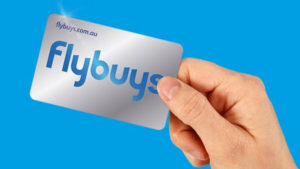 I'm a big fan of flybuys; not only am I a frequent user, but also an advocate, because the program is simple and has a highly-appealing rewards currency, actively embraced by around 6.5m – 7m Australians.
Over the past few months, flybuys have quietly conducted a trial amongst its staff and their family and friends for their new paid membership tier called flybuys max; effectively a $10/month (or $99/year) program, boasting the following benefits:
5% discount on fresh produce, including meats, fruits and veggies, or 10 points per dollar spent
Free delivery on online orders over $50 (usually you'd have to spend over $100)
Free movie streaming from a service called MuviNow
flybuys have taken a leaf out of the Amazon Prime playbook, which currently has over 100m members. They recently increased their yearly subscription fee from $99 to $119; a confident sign that their proposition is resonating with their members.
What's most interesting with the flybuys max offer is the fresh produce discount. Assuming that an average family spends around $250 a week, of which 30% could be classed as fresh produce, the yearly saving could be around double the outlay.
flybuys has always been a free program, so I'm particularly interested to see what the uptake of this paid tier will be from their existing membership base.
Another thing worth mentioning is that flybuys are also looking to roll out something called flypay, which is an integrated digital wallet that combines payments, loyalty cards, coupons and receipts. Members will be able to scan items as they take them off the shelves, effectively bypassing the check-out experience altogether.
This is really cool if you have screaming children in tow; I'm already planning to keep mine busy with scanning the items.
Loyalty & Reward Co wish the flybuys team all the best with this new membership option and we look forward to seeing how it performs in driving deeper member engagement.
---
Max Savransky is Loyalty Director of Loyalty & Reward Co, a leading loyalty consulting firm based in Sydney. He has 10 years' experience within the loyalty industry including roles at Mastercard Loyalty (Pinpoint), Silverneedle (Next & Sage Hotels) and Pureprofile. As Loyalty & CRM Manager at HOYTS, he launched the highly successful partnership with Qantas Frequent Flyer, including a world-first Qantas Points in-store redemption proposition. He is an active cryptocurrency trader.
Max regularly contributes to www.blockchainloyalty.io, a global resource centre for everything blockchain loyalty.
Let's connect! LinkedIn,Twitter