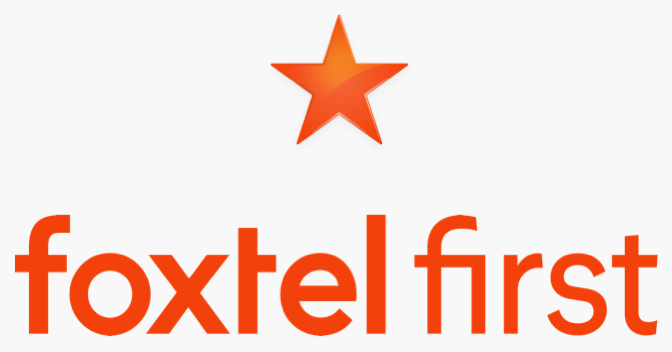 Foxtel First launched in October 2019. Given it's been almost a year, I thought I'd take a closer look into what's on offer. The program is positioned as:
"A free loyalty program that puts you, our customers, first! This means seeing content first and gaining access to amazing tickets, experiences and rewards that get better the longer you're with us."
Although Foxtel claims the program is "free", it can only be accessed after a subscription is paid. This means that it's actually a subscription-based member benefits program.
The program has four tiers. All members receive a welcome gift (a free movie) once they reach a new tier.
Bronze: 0-3 years; at this level, members can claim tickets to events and apply for prize draws.
Silver: 3-8 years; at this level, members will gain exclusive on-demand content and have first look at new programs.
Gold: 8-15 years; at this level, members can improve their Foxtel product with things such as free multi room and discounted iQ4 set-ups.
Diamond: 15+ years; at this level, members get a free Foxtel iQ4 set-up and priority customer service.
For the sake of full transparency, I was previously with Foxtel for 10+ years on a premium package. I finally cancelled my account in September 2019 due to a continued lack of value and customer recognition.
Uncovering more information
As the benefits are somewhat vaguely worded, I first called Foxtel to see if I could get more insight into the types of benefits I'd get as a newly minted Bronze member.
The first person I spoke to didn't know anything about the Foxtel First program at all. She transferred me to the Sales team, where someone, she claimed, would be able to explain it.
The second person from the Sales team also didn't know anything about the Foxtel First program, stating: "We only sign people up in this team". Alarm bells.
Upon being transferred to yet another team, I finally got someone who could talk to the program. He explained the benefits exactly as they appeared on the website. I probed a bit deeper and asked what kind of events I could expect to get tickets for, and with what kind of frequency.
At this point, the representative admitted that they have no visibility into the program and couldn't even be sure if the customers got anything at all. This all but confirmed my suspicions that the value proposition remained just as bad as when I was a customer.
There is also no other way to move up tiers besides by tenure. Therefore, a new customer would be subjected to a waiting period of 3 years until they could access Silver benefits.
How about the top tier members?
But surely Diamond members would receive significant value, for being with Foxtel for 15 years or more? At the time of writing this article, the following benefits were available to an unnamed Diamond member:
Four competitions to enter; it is noted that none of the four entry forms were pre-populated with the member's information to make entering easier (information which Foxtel obviously has).
Option to upgrade to IQ4; that's great, except this particular member already has the IQ4 box. Therefore, this benefit has zero relevance.
Free activity colouring sheets; random, but OK.
A 1-minute piece of video content from Wentworth's Bernard Curry, with a Father's Day message; is this a benefit?
A call to action to claim free tickets to two different sporting events; I note that all were fully booked out.

A choice of two AFL games. The terms and conditions of this offer state: "Ticket registration available to eligible Foxtel customers who are within the first 3 to register for each game."
A 4-day pass to the Bathurst 1000. The terms and conditions of this offer state: "Ticket registration available to eligible Foxtel customers who are within the first 5 to register for the Bathurst event."

The member can watch advanced screenings hours or days before they are released to other Foxtel customers. This is probably the standout benefit.
Priority phone service, where the member can skip to the front of the queue.
This program excludes customers that have Foxtel via relationships with brands such as Telstra and Optus, which makes sense. However, Foxtel Now customers are not eligible either. This is puzzling, because the program should be available to anyone who has a direct relationship with Foxtel. Otherwise, are they really living up to the promise of putting their customers first?
Conclusion
If you put lipstick on a pig, it's ultimately still a pig. This is the most apt analogy of the Foxtel First program, which under-delivers across many best practice member engagement principles.
There is little value: Although cleverly worded, the program adds little real value to the majority of Foxtel's customers across all four tiers. Keep in mind that this program was launched with the goal to help mitigate churn, which was significant in light of heavy competition from much more affordable streaming services. Additionally, Foxtel's own customer service team either do not know about the program, or don't believe there's much value in it. This is quite telling.
There isn't much of an emotional connection: Unless you're one of the very few members who is lucky enough to secure tickets to a sporting event, you're unlikely to experience a sense of belonging to something worthwhile and/or elements of exclusivity.
There's hardly any differentiation: From a retention standpoint, there is hardly anything exciting or innovative in here. More importantly, numerous other streaming services have elements of personalisation, which seem to be absent from this program.
There's low accessibility to benefits: Because of the first come first serve basis structure, there are not enough benefits to go around. This is also compounded by the fact that members can only access 'better' benefits by tenure. This means that many members are left disappointed.
We live in a time where member benefit type programs (and especially ones that provide benefits as a result of the member paying a subscription) can and should absolutely deliver a significant amount of value back to member. Not only is it a customer expectation, it's also the right thing to do.
One needs to only take a look at programs such as Amazon Prime, NRMA Blue and Accor Plus for a blueprint on how to deliver significant value to their member bases. As an example, for only $5 per month on top of roadside assistance, NRMA Blue offer their members everyday type savings on fuel, Woolies gift cards and utilities, amongst other things. Meanwhile, Foxtel packages start from $69 per month and deliver none of these types of benefits.
So, is Foxtel really putting their customers First? Put an unequivocal tick in the NO column for me.
Ready to engage and retain your audience?
Let us help you create a winning loyalty program strategy. Explore our services and get in touch today to discuss your loyalty program needs.