How to Create a Loyalty
Program Strategy ROI loyalty delight retention insights engagement
Set your loyalty program up for success with the right foundations 
We are Loyalty and Reward Co, your trusted partner in loyalty program strategy. We are a team of experienced loyalty consultants dedicated to helping businesses build and optimise their loyalty programs. That is why we understand that developing a successful loyalty program strategy cannot be approached with a one-size-fits-all mindset.
In fact, most loyalty program strategies are closely aligned to the business model in question. The interconnected and mutually dependent relationship between loyalty and business models is what makes the development of a loyalty program strategy a highly complex undertaking.  
Our expertise in loyalty program strategy has helped numerous companies achieve their goals of increasing customer retention, improving customer engagement, and driving revenue growth.
What is a loyalty program strategy?
A loyalty program strategy is the planned and structured marketing approach underpinning the development and ongoing evolution of a loyalty program i.e., a program which rewards registered members for repeat transactions.
A successful loyalty program strategy aims to stimulate specific and targeted behaviours at several touchpoints throughout the member's journey. Behaviours stimulated by the loyalty program are often aligned with business objectives, which generally comprise of both transactional and non-transactional elements.
A well-executed loyalty program strategy will also help companies gather valuable data on customer preferences and behaviour, which can be used to further improve the customer experience beyond the loyalty program.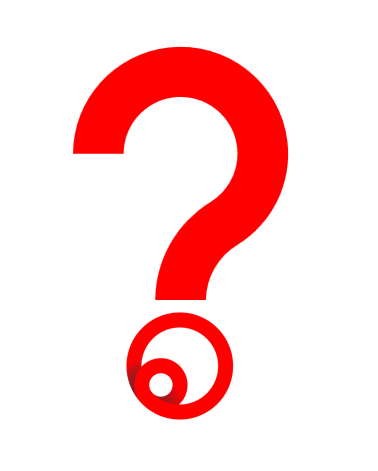 5 things to consider when creating a loyalty strategy
A successful loyalty program strategy is largely dependent on the alignment across key areas of a business such as finance, marketing, IT, operations, and legal.
1. Finance: Business and Commercial Modelling
Many loyalty programs come at a direct cost to the company, representing a form of marketing spend. This is viewed as a strategic investment intended to boost customer engagement, leading to profit growth, reduced churn and other benefits that will help to deliver an overall positive financial and brand health outcome. When creating a loyalty program strategy, it is important for businesses to consider the financial impact of the design, implementation and ongoing operation of the potential loyalty program. By creating an extensive commercial model, businesses will be able to determine whether the strategy is financially sustainable and cost effective in the long run.
Key considerations:
How could the loyalty program potentially be monetised?
How will the loyalty program strategy impact revenue and profit margins? (e.g., increased customer retention and repeat purchases)
Is the program cost effective?
What is the ROI of the loyalty program?
What KPIs must the business set to measure the loyalty program strategy's success?
How will the program design evolve financially over the next couple of years?
2. Marketing: Lifecycle Communications
Businesses must also consider how the loyalty program will be communicated throughout the entire member journey, from join, onboarding, growth to retention. By tailoring communications to the specific needs and interests of customers, businesses can not only build stronger relationships, but can identify opportunities to upsell or cross-sell products or services to customers, ultimately driving additional revenue growth.
Key considerations:
Who is the target audience for the loyalty program?
What specific behaviours should the program stimulate at each stage?
What is the loyalty program messaging and how will this impact the marketing/branding strategy?
Which channels will the program be promoted through?
How will the business maintain engagement with the member throughout the life of the program?
How will lifecycle communications help to prevent churn?
Develop a lifecycle communication strategy to support the stimulation of desired behaviours from the moment of join to the onboarding, growth and retention stages.
3. IT: Technological Requirements and Impact
When creating a loyalty program strategy, it is also important for brands to consider their business technology stack to ensure that their loyalty program is seamlessly integrated with their existing technology infrastructure. Brands should consider factors such as their CRM system, POS system, and e-commerce platform to ensure that the loyalty program can be easily managed and tracked. Scalability of their technology should also be considered to ensure that the loyalty program can grow and evolve with the business.
Key considerations:
What are the limitations of the existing technology stack?
What new software/platforms will the business need to implement the loyalty program?
How will the existing technology stack communicate with new integrations and vice versa?
Does the prospective technological integration allow for future evolution and scalability?
4. Operations: Privacy and Data Protection
It is also important for brands to consider privacy and data security in order to protect customer information. Loyalty programs can play a key role in the entire data value chain by facilitating the collection of member personal data, utilising loyalty platforms to analyse the data, and harnessing the insights generated to stimulate deeper member engagement by using sophisticated segmentation and lifecycle management models. This allows loyalty program operators to determine and subsequently influence when, why and how members engage with the program.
Key considerations:
What type of data does the loyalty program require to operate?
What value can member data deliver to both the loyalty program and the overall business?
How will this data be stored and secured?
How will this data be utilised by the business?
What actions must be taken to ensure that the data collection is compliant with current privacy regulations (e.g., transparency and opt-out procedures)?
How will the business mitigate the potential for any security breaches?
What is the process / line of escalation in the event of a data breach?
5. Legal: Security And Fraud Prevention
When creating a loyalty program strategy, businesses must also ensure the program is protected from consumer abuse and maintain its integrity. Businesses should consider factors such as the types of rewards offered through the program, the eligibility criteria for earning rewards, and the methods for redeeming rewards. Additionally, brands should have measures in place to detect and prevent fraudulent activities such as fake accounts, multiple account creation, and fraudulent redemption of rewards. This may include implementing fraud detection software, monitoring user behaviour for suspicious activity, and requiring verification for high-value rewards or redemptions.
Key considerations:
What are the terms and conditions of the program?
What is the business policy in place for handling suspected fraud cases and communicating them to customers?
Why do 77% of loyalty program strategies fail?
Despite the launch of hundreds of loyalty programs each year, approximately 77% are said to fail within the first 2 years of operation. This is particularly prevalent amongst brands whose loyalty strategies are purely transaction driven.
Developing a successful loyalty program strategy is a very long and complex process, and can take over several months of research, planning and testing to perfect. There are multiple elements that must come together for the program to function seamlessness and autonomously.
Some of the key reasons as to why loyalty program strategies fail include…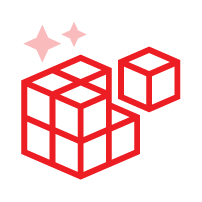 1. The loyalty strategy is too transactionally driven
The stimulation of emotional or attitudinal commitment is a critical component to a loyalty program's success. Developing an emotional connection between a customer and a brand generates many positive outcomes; a willingness to pay more, stronger commitment, word of mouth promotion and true loyalty. Loyal members that have formed emotional connections with a brand will continue to purchase over a long period of time and across various product lines, and are more resistant to discounts, promotions or loyalty offers from competitors.
By incentivising and rewarding non-transactional behaviour, businesses can support the development of habitual engagement behaviour and form emotional connections.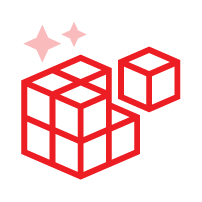 2. The loyalty strategy is not tied to business objectives
When loyalty strategies are not tied to specific business objectives, it becomes challenging to measure their effectiveness. Without clear goals, businesses may not have a direction for their loyalty programs, resulting in a lack of focus and potentially irrelevant initiatives.
For example, if a business wants to increase revenue but its loyalty program only focuses on offering discounts, it may not be effective in achieving that objective.
Similarly, when business objectives are misaligned across key departments, it can impact the quality of several key program components e.g., lack of focus on customer-centricity, an ineffective or inadequate communications strategy, failure to leverage data effectively or an overall insufficient value proposition.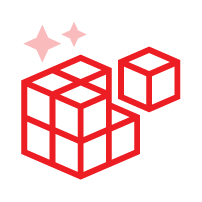 3. The loyalty strategy lacks meaningful value
The key driver of engagement with most loyalty programs is value. Members will join a program because they believe they will access value, and they will continue to engage because they perceive they are accessing value. Some companies do not generate sufficient margin to be able to deliver enough value directly to the majority of the member base to ensure their engagement is maintained.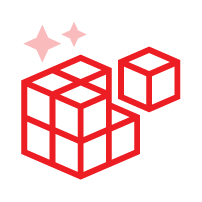 4. The loyalty strategy too difficult to engage with
Poor CX and UX can also be the cause of overall program disengagement. Businesses must consider three key factors to ensure that members can easily navigate the program to engage effectively.
Is the program simple to join?
Is the program simple to understand?
Is the program simple to engage with?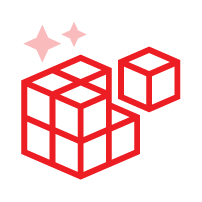 5. Full technical considerations were not made
Most businesses will require a loyalty platform to implement and operate their loyalty program strategy.
A loyalty platform's core capabilities are typically comprised of six areas. These are Integrations, Product, Marketing Execution, Financial Management, Security and Data Protection, and Account Management and Support. A loyalty program strategy must consider all these areas and determine what is most important for them at time of program launch and for post-launch operations.
Post-launch considerations are important, as the program operator needs to ensure the platform will be able to scale to support their expansion plans without incurring significant additional cost.
Problems often arise when businesses do not understand the full extent of technical requirements associated with their loyalty strategy, which can lead to a poor briefing from businesses to platform vendors. Problems also arise when platforms are not fully or properly vetted by the business, or when attempts are made to cut costs by utilising platforms with insufficient or limited capabilities.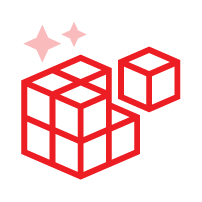 6. The loyalty strategy did not consider the full extent of costs involved
While loyalty programs can deliver a range of benefits to companies, they often require significant initial investment.
As a result, businesses should always ensure that the loyalty program strategy is cost effective. Some loyalty program strategies are designed to generate direct incremental revenue. This may be enough solely to offset some of the operational costs, or it may be of such magnitude that the program operates profitably.
However, other businesses might consider ways to monetise their loyalty program strategy ensure long term financial security.
There are a range of ways loyalty programs can generate income for the program operator. These include…
Third-party partners paying for members to earn points.
Earning revenue for selling membership subscriptions.
Earning commission when selling discount products to members.
Earning merchant funded revenue via member transactions.
Selling and supplying program-branded products and services.
What makes a best practice loyalty program ?
A best practice loyalty program strategy must adhere to three key principles…
A best-practice loyalty program is simple to join, simple to understand and simple to engage with.
Siegel and Gale (2018),[1] in a survey of 15,750 consumers across nine countries, found that 55 per cent of respondents were willing to pay more for simpler experiences, while 64 per cent of respondents were more likely to recommend a brand because it provided simpler experiences and communications.
Their research over eight years identified that 'simplicity inspires deeper trust and strengthens loyalty' and that 'simplicity drives financial gain for brands willing to embrace it'.
A loyalty program should be simple for the member to engage with; however, this does not mean it cannot be complex in design. In the current age, customer experience (CX) together with program communications which educate new members on the most essential elements as part of the join and onboarding processes and use advanced data analytics post-join play a vital role in maintaining simplicity and delivering a successful program.
[1] Siegal & Gale, 2018, 'The World's Simplest Brands; 2018-2019', https://simplicityindex.com/2018/region/global/, accessed 8 May 2020.
A member will join a program because of the promise of value. And the member will continue to engage with the program if they perceive they are accessing value.
Value can mean different things to different members. Primarily, it will relate to some type of financial benefit (discounts, free products or services, bonus products, etc), but it may also involve access (to member lounges or exclusive events), priority service (boarding first or being served first via exclusive queues), surprise and delight gifts, price protection (cashback if a purchased price reduced in price within a specific timeframe) or education courses (particularly in B2B programs).
Many loyalty programs exist where a large percentage of the member base have partially or fully disengaged because members no longer perceive there is meaningful value to be gained.
A best-practice program is operated with true clarity on the costs and net gains, and delivers a positive return on investment. Identifying and tracking the true costs associated with a loyalty program can be a challenging task with various accounting, actuarial, and regulatory models emerging over time, as well as differing views on recognising and measuring loyalty program benefits and costs.
According to PWC,[1] the costs involved in operating a program include reward redemption and accrued liability, soft benefits (e.g. perks, recognition, member events), program communications (e.g. advertising, mailings, email), technology, enterprise training and support (e.g. call centres), business unit overhead (e.g., staffing payroll and benefits), and research and development. Legal fees, and security and fraud monitoring, can also be added for most large-scale programs.
[1] PricewaterhouseCoopers LLP, 2013, 'Loyalty analytics exposed: What every program manager needs to know'.
Why it pays to hire an independent loyalty consultancy
Opting for the services of an independent consultancy can yield significant benefits in the long run. This is because it will simplify the process of devising a loyalty program strategy, and will significantly reduce  the workload for the business.
Hiring an independent loyalty consultancy can be beneficial for several reasons including, but not limited to: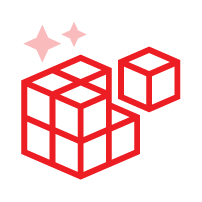 Access to expertise
Companies can gain access to expertise from experienced loyalty professionals, with the potential to drive program operational efficiencies and strategic evolution. Good quality loyalty professionals with extensive experience operating across a variety of programs and industries can be difficult to find and costly to hire internally.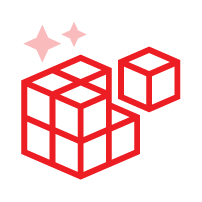 Quality existing solutions
Technology platforms are becoming increasingly sophisticated and more affordable, making the idea of building an internal solution less attractive.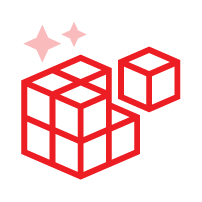 Sophisticated marketing ability
A loyalty agency may be able to execute marketing campaigns with a level of sophistication which is not possible or viable for the company, delivering personalisation, promotional budget optimisation, and all other associated benefits.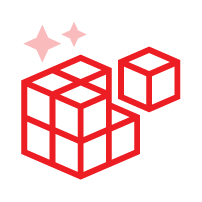 Time efficiencies
Accessing a large rewards range can take time to develop, while warehousing products may be prohibitively expensive. A single relationship with a reward aggregator can deliver hundreds, thousands or even millions of reward options with no need for the program operator to hold stock. We provide end-to-end support for launching your loyalty program, from developing the program rules and rewards to designing the user experience and integrating with your technology stack.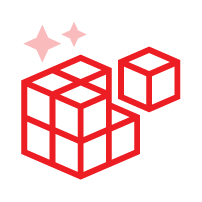 Independent perspective
external agencies can apply a fresh, no-nonsense perspective to an existing program, identifying issues which internal management may either be blind to, or not have the appetite to address.
We are the missing piece to your loyalty strategy
If you're ready to take your loyalty strategy to the next level, contact us today to learn more about how we can help. Let's work together to build a loyalty program that drives customer engagement, retention, and revenue growth for your business.