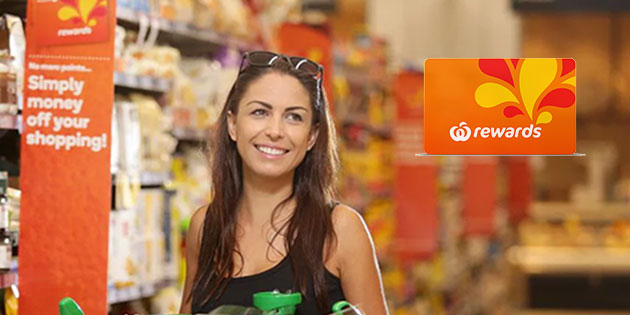 Surprise and delight is very powerful from a consumer psychology perspective.
A marketing strategy designed to increase customer loyalty and engagement through unexpected rewards, the surprise and delight approach focuses on sky-high customer satisfaction.
Several studies have demonstrated the impact of meeting customer expectations. When expectations are met, they will be satisfied. When expectations are exceeded, they will be slightly more satisfied. But when a customer is surprised and delighted, their satisfaction levels will be substantial.
So, how has the psychology of surprise and delight been applied to loyalty programs?
Positive reinforcement
There is evidence to support the notion that positive surprise and delight experiences elicit pleasure, joy and elation and lead to an increase in customer loyalty. Experiences of delight create a desire for future recurrences of the sensation via the repetition of consumption, which in turn creates loyalty.
This is further supported by the idea of 'operant conditioning', a method of learning that occurs through rewards and punishments for behaviour. In terms of its use case for loyalty programs, the important element is 'reinforcement'.
Example
Hungry Jack's 'Shake N Win': App users can win a prize every day by simply shaking their phone. The prize is always different, with the option to shake again for a second chance, which adds another layer of surprise and uncertainty. Each offer is limited to 30 minutes, creating a sense of urgency which motivates the customer to act. The resulting delight reinforces usage of the app, and gets the customer coming back every day to Hungry Jack's.
Macca's 'Mini Games': McDonald's ran a limited-time promotion over the month of February this year which had app users play minigames for rewards. These rewards, or offers, ranged from a free Big Mac to lower-priced products like a $3 Fillet-O-Fish, and were redeemable within 24 hours. Once again, the time limit gets them to act, and the gamified rewards encourages people to return each day to be surprised and delighted once more.
Willingness to share positive experiences
Surprise and delight initiatives can help build brand awareness by doings things that customers want to tell family and friends about. These initiatives also have a longer-lasting impact because the customer is far more likely to remember, and then share, a positive experience over an average one. Keep in mind, the same thing goes for negative experiences.
There are two major benefits here:
By doing things well, the business improves customer retention and therefore avoids high churn rates.
Happy customers lead to increased word-of-mouth promotion which lowers customer acquisition costs, including costs such as advertising.
Example
Dymocks' 'Booklover Rewards': The rewards program for people who love to read and shop at Dymocks also has a Gold status for those that spend over $500 in a 12-month period. I only know this because a family friend brought it up recently, and the surprising thing is, they also had no idea until the staff told them they were eligible following a purchase. They'll happily continue spending money on the books they love, but now they have access to the bonus delights of being a Gold member. This small gesture acts as an extra incentive for them to continue to shop at Dymocks, and to tell others about it.
Reciprocate the favour
Another benefit surprise and delight can deliver is if a customer receives an unexpected benefit from a company, they may feel more obliged to transact with the company again. A customer treated as they expect to be, as an individual, will form a deeper sense of attachment to a brand.
Quite simply, use your loyalty program to surprise and delight your customers, and the reciprocity will follow. The ultimate value here is a business can potentially expect higher revenue due to an increase in initial and repeat sales.
Example
Chatime 'Loyal-Tea' Program: Chatime's loyalty program runs on the traditional points per purchase system, with the addition of things like refer a friend, regular double points promotions, discounts for bringing your reusable cup, as well as random offers such as free additions or upsizes. In the words of a friend and loyal Chatime member: 'there's enough small freebies and random extras to make you want to talk about it and keep coming back for more.'
Higher levels of loyalty
The application of surprise and delight has the power to generate an emotional connection between a brand and their customers, and therefore, it is important to consider its usage as part of any loyalty program.
Strategically injecting surprise and delight elements can be an effective tool for recognising or rewarding members. Most importantly, delighted customers have been shown to demonstrate higher loyalty to a company, which is a long-term strategic advantage.
Example
Woolworths Rewards: Woolies' reward program is simple, as it provides members a compelling reason to shop within the brands' ecosystem. You earn 1 point for every dollar you spend to get $10 off a future shop, with the additional options of banking your savings for Christmas or converting savings to Qantas points. These savings can be earnt across the entire network, including in store and online, BWS, Caltex and BIG W. Plus, the more you shop, the more personalised the offers and experience becomes via their sophisticated marketing communications.
Personalisation, timing, and context is everything. While you as the member know how it works, you're still surprised and delighted every time that $10 is taken off your shop.
Closing thoughts
Every brand knows it is more expensive to acquire a new customer than to keep one, so it is essential to reward the loyal customers.
While the strength and benefits of surprise and delight are quite clear, it's important to remember that you are trying to elicit an emotional connection.
Surprise and delight should never detract from the actual offering of a business. It's purely extra. It's the cherry on top, and not the icing, because the icing should already be there.