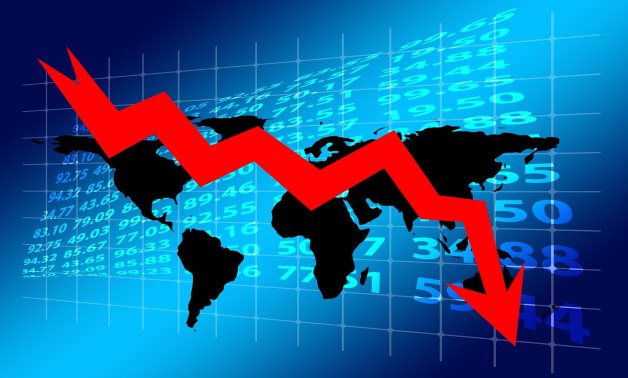 Recession is coming
There are plenty of concerning financial and economic statistics out there which assign a high probability that the world is headed for recession. It may be deep, it may be mild, but either way it will cause pain to consumers and the businesses that rely on consumer spending.
Russia's invasion of Ukraine has sent energy prices soaring while restricting wheat and grain exports.
China's zero-Covid strategy has locked down prominent cities and millions of people, further eroding already-weakened supply chains. The global economy is still reeling from worldwide lockdowns and economic upheaval, totally unprepared for the additional havoc being caused.
Most Western companies have pulled all the levers they have, flooding the market with printed currency while keeping interest rates at record lows. Rampant inflation is the consequence.
Jeremy Grantham of GMO is calling the current US stock market situation 'the fourth super bubble of the past hundred years,' alongside 1929, 2000 and the Japanese bubble of 1989. And we all know how they ended.
Quality companies with an appetite for surviving and thriving the next few years should be preparing for the worst. How would your company handle a 20 per cent drop in revenue? What about a simultaneous rapid increase in interest rates and cost of materials?
As a loyalty consultant, one area I believe companies should pay immediate attention to is the health of their loyalty program. When customers are forced to reduce spending (especially discretionary spending), it is preferrable if they direct the money they have to your company.
What will influence them to choose your brand? It will not be the only driver, but having access to stored value (such as account credits or saved points) or instant discounts that makes their cash go further will definitely entice. Having a captive audience of registered members to communicate bonus offers to will also encourage their spend.
To retain more valuable members, such as those in higher tiers, the importance of the loyalty program's health is even more critical. In many industries, a small percentage of higher tier members can account for a sizeable percentage of total company revenue, so ring-fencing them with benefits that ensure they remain loyal could be the best recession-proofing strategy many companies have. One Loyalty & Reward Co client relies on 10 percent of their member base to account for over 70 per cent of their revenue, so keeping those customers happy and coming back is very important.
Based on this, what are some of the ways a company can address limitations with their existing loyalty program?
Optimisation
The loyalty program design must be optimised. There are way too many poorly designed programs out there. Is your company's one of them? A good test is the value equation. How much would a member need to spend with your company to earn $10 of value from the loyalty program (A) within 6 months? Now compare that to how much members actually spend (B). If B is less than A, your program is probably ineffective. Why? Because the core driver of loyalty program engagement is value, and your program is not delivering sufficient value, making it very challenging to keep your member base engaged.
Lifecycle Management
The loyalty program must be supported by effective lifecycle management. This means delivering relevant, personalised offers and communications based on where the member is in their lifecycle. Are they new? Then providing with an education al and rewarding onboarding series? Are they established? Provide them with tailored offers and content to drive deeper engagement. Ideally, this will lead to developing them into advocates. If they start to show signs of disengagement, target them with automated retention campaigns.
Data Capture and Utilisation
The loyalty program must support the capture of quality member data and use it to build insight-rich reporting and analytics. There is data everywhere, but how well is your company collecting it, structuring it, interrogating it and disseminating the output to relevant stakeholders across the business to support strategic decision-making? The loyalty programs winning in today's market are the ones using data to incrementally evolve.
Omnichannel Personalisation
A 2021 McKinsey study identified that the pandemic has shifted consumer attitudes about personalisation of experience from 'nice to have' to 'mandatory'. Loyalty programs are perfectly designed to support omnichannel personalisation, where the member is recognised and receives a tailored, relevant experience at each touchpoint. This is hard to achieve, and few companies do it well, but the companies which will dominate their industries in the future have started the journey with a clear vision of what they need to achieve. Is your company one of those?
Technology
A good loyalty program needs a good technology platform. Trying to make sense of the hundreds of available platforms in the market is nearly impossible without experience in this area. The good news is there are some really great platforms available that are astonishingly great value for what they provide. If your loyalty platform is not doing what it needs to do, now is the time to replace it. Develop quality business and technical requirements and start the conversation with vendors which can meet your needs. We can help guide you to the truly exceptional ones.
Conclusion
While it appears unlikely the world will avoid a recession, there is much companies can do to prepare for it. Those which emerge out the other side will be leaner and stronger. Investing in your loyalty program now will increase the likelihood that your brand will be one of those companies.
Contact Loyalty & Reward Co to see how we can help you prepare.