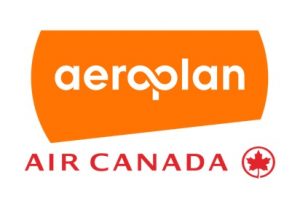 The purchase of Aeroplan loyalty program from Aimia by Air Canada has been completed, with the airline's new loyalty program scheduled for launch in 2020.
"Air Canada is creating an industry-leading loyalty program that aims to provide unmatched flexibility, choice and convenience for customers when it debuts in 2020," Calin Rovinescu, CEO of Air Canada, said.
Air Canada spun off Aeroplan loyalty program in 2005, with the new company engaging in a number of major acquisitions (including Nectar loyalty program in the UK and Carlson Marketing Worldwide) before morphing into loyalty juggernaut Aimia.
The sale was completed for C$497 million after adjustments.
Debt Repayments
Aimia has used most of the sale funds to pay down debts of C$308m
Around 50 per cent of Aimia's 1,500 employees will transition to Air Canada to work on the new program.
"Aimia is in the enviable position of having unrestricted cash of over half a billion dollars alongside its meaningful operating business and investments after accounting for the impact of the sale and the repayment of all of our financial indebtedness," said Aimia chairman Robert Brown.
Where To From Here?
Aimia still retain other assets, including Air Miles loyalty program, a 48 per cent stake in Aeromexico's loyalty program, PLM, and a 20 per cent share of Big Loyalty, AirAsia's loyalty program.
The majority of their revenue came from Aeroplan however, so the big question is; what's next for Aimia?
Philip Shelper is a loyalty management consultant based in Sydney, Australia who obsesses about everything to do with loyalty and rewards. His company Loyalty & Reward Co are a leading loyalty consulting firm.
Phil is the author of Blockchain Loyalty: Disrupting loyalty and reinventing marketing using cryptocurrencies. Buy the book.
www.blockchainloyalty.io is a global resource centre for everything blockchain loyalty.
Let's connect!
LinkedIn: https://au.linkedin.com/in/philipshelper
Twitter: @phil_shelper