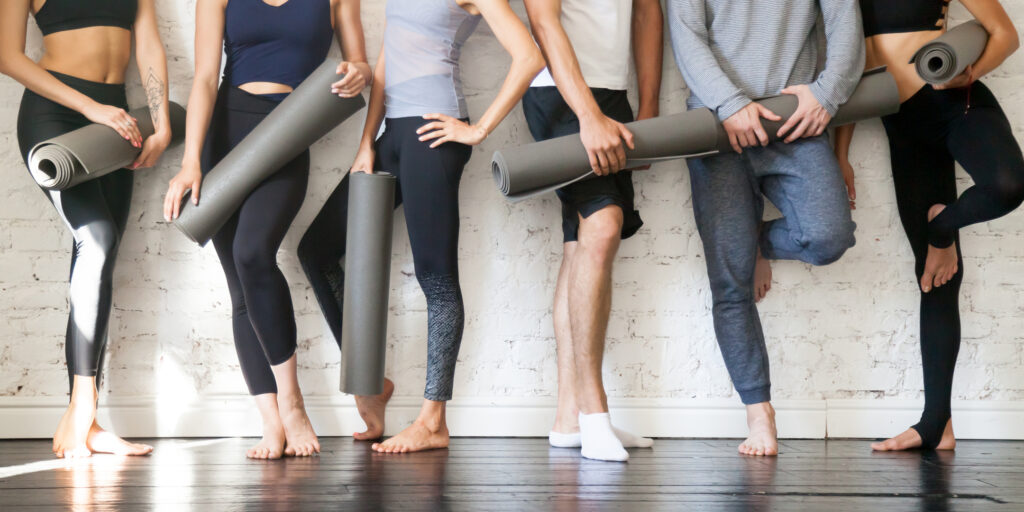 Ambassador programs are becoming increasingly popular, particularly in areas of specialised knowledge, like the health and fitness industry, where consumers often look to professionals for advice. An ambassador program is a type of referral program that has one specific source referring others to a brand.
Imagine, someone walks into a yoga class, the first class they have ever been to, and they have no idea what to expect. By the end of the class, they decide they love it and immediately ask their instructor what sort of yoga mat they should buy and where they can get it for the best price. That instructor solely decides where the new student will go shopping. The level of power that the instructor holds is the key to ambassador programs.
Companies such as Lulu Lemon, Fabletics & Alo Yoga have previously used ambassador programs with varying degrees of success. A great example of a company newly employing an ambassador program is Fairy Pole Mother.
What is Fairy Pole Mother?
Fairy Pole Mother is an online shop that stocks any and all equipment for pole dancing. The website stocks clothing, grips, boots, poles and more. Up until now, Fairy Pole Mother has been a noted influence in the Australian pole dancing community, but they have had no loyalty program.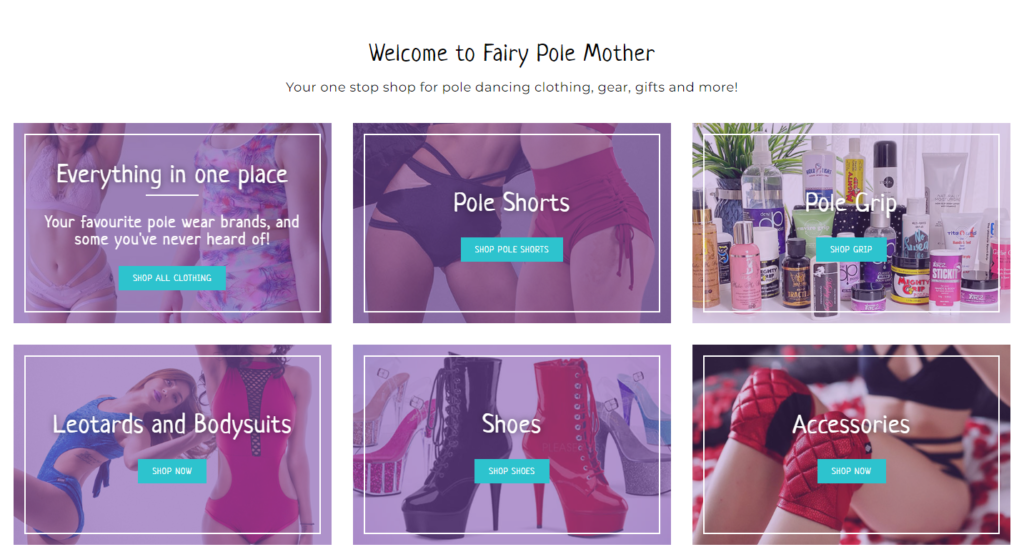 How the Program Works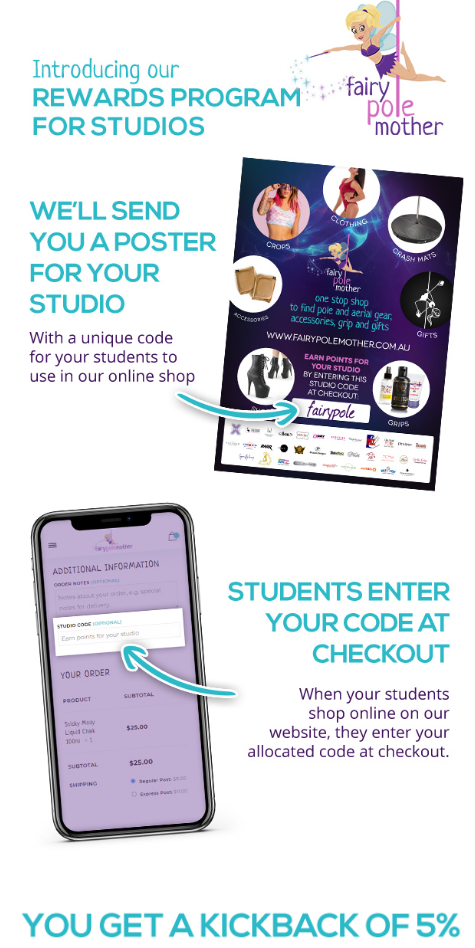 Fairy Pole Mother has recently announced a new loyalty program with their Rewards Program for Studios. Pole studios can sign up and have a poster with a unique discount code sent to them. The studio is then able to display that poster for its students. The students are expected to enter that code at checkout to earn points for their studio. The total amount of purchases with the unique codes are tallied and the studio then receives a five percent kickback on wholesale purchases.
Ambassador Program Rating
Fairy Pole Mother has dipped into that level of trust between a student and their teachers. Overall if a pole studio is already purchasing wholesale from Fairy Pole Mother, then this program is a great idea to increase engagement. However, this program does lack benefits for the purchasing students. It is possible that some students are so loyal to their local studio that they would be happy to input the code with no benefit to themselves. However, it is more likely that without any tangible benefit, the students will forget to put the code if they do purchase or simply purchase elsewhere.
The way this program is set it out really tests the loyalty to the individual studios as well as the studio's loyalty to Fairy Pole Mother. It does become a long-complicated line with reliance on multiple stakeholders.
Overall, the program is not bad, it just isn't great. With limited value to all their customers, students and studios alike, it will be difficult to encourage engagement with the program. And with the program only providing each of the studios with a poster, Fairy Pole Mother is relying heavily on the marketing and branding from each of the individual studios.
Recommendations for this program would include providing a referral bonus to each student who shops with the unique codes to encourage better engagement as well as providing the studios with better collateral for marketing. Digital copies of the poster as well as a few sample Facebook posts would be a great way to allow the studios to further communicate the rewards program with their students.
Ambassador Program Opportunities
Going forward there is a lot of opportunity in the growing ambassador program space. It is possible that other industries, outside health and fitness, will begin to incorporate programs like this. Ambassador programs have a chance to really flourish in any industry that is known for having asymmetric information.
I personally would love to see ambassador programs expand in the real estate industry. A lot of real estates already make references when it comes to house inspectors and utility providers but having a formalised referral program would be a great way for real estates to connect with local small businesses while tapping into that trust.
Another good industry for ambassador programs would be large hobby providers, like Spotlight. They would be able to connect with local artists who then suggest their products to admirers and students.
Ambassador programs, when done well, can increase acquisition, transactions, and trust within a brand. Overall, this is definitely a space to watch, and I cannot wait to see where it goes.