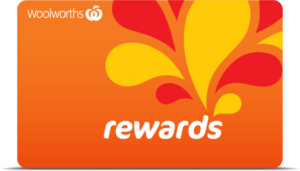 Recently Loyalty & Reward Co wrote an article entitled "I'm Calling It; Woolworths Rewards Is Officially Dead."
Not surprisingly, Woolworths Rewards had already determined this, and were working hard on the design and build of urgent program changes, which were announced today and launch on the 31st August.
As part of the relaunch, Woolworths' PR agency Res Publica reached out to Loyalty & Reward Co over the weekend to organise a meeting to brief us on the changes. The meeting took place this morning between Loyalty & Reward Co, Res Publica and Woolworths Rewards representatives.
Woolworths Rewards have been working long hours for the last 3-4 months on the enhancements. While the previous program failed spectacularly, they believe the strategic design was sound, and the failure lay in the execution. The team admits they took on too much as part of the relaunch. The program needed to be sold to suppliers, as they formed the bedrock of its success, but wasn't done as well as it needed to be. As a result, there were not enough orange stickers available in stores to enable members to earn Woolworths Dollars.
They were quick to point out the new program embraces some of the same philosophy as the old program. Specifically their market research indicated 'money off your shop hassle-free' was viewed very favourably. The main new feature embracing this insight is a stronger focus on auto-redemptions. Members will have their points automatically redeemed in three different ways:
Next Shop: When they earn 2,000 points, they'll get $10 off their next shop.
Christmas At Woolworths: On the 15th Dec, all points in 2,000 point multiples will be converted to dollars off the next shop.
Christmas At Qantas: On the 15th Dec, all points in 2,000 point multiples will be converted to Qantas Points.
The default option is 1, with members needing to sign-in to their account to select Options 2 or 3. The approach is interesting, because it means virtually no points expiry, which is a core financial structure most points-based programs use to reduce their overheads. Members who don't earn 2,000 points quickly only need to swipe their card once every 18 months to keep their points active. Woolworths Rewards also don't earn any margin on their points.
How many members choose Option 3 will be interesting. In the past 50% of all Everyday Rewards members linked their card to their Qantas Frequent Flyer membership to earn points. Woolworths Rewards indicated a return to a Qantas Loyalty partnership was always their intention, but they needed time to complete negotiations, and took pains to insist the decision was not driven by consumer backlash.
Loyalty & Reward Co grilled Woolworths Rewards on why certain products such as gift cards and prepay mobile recharge are excluded from earn. They indicated these products are deemed 'high-arbitrage' (when on sale customer often buy in bulk then resell. Think 25% off iTunes gift cards), therefore the cost to support points earn on these products is too high.
When turning to the subject of supplier support, Woolworths Rewards indicated suppliers will have the opportunity in the future to participate in bonus points offers, however the primary focus for now is to bed in the new design and ensure it is optimised. They made the point several times that the new program is not reliant on 3rd party suppliers, with the cost of earn on all products covered by Woolworths.
The potential for partner offers in the future means those infamous orange tickets aren't going away. They will be used to indicate bonus point offers on individual products. For now, however the focus for bonus points is on categories of products.
Woolworths Rewards were clear to point out the bonus points categories (fresh fruit and vegetables, fresh meat, deli and seafood counter) are major spend categories, and were chosen deliberately to maximise the earn potential of members.
Loyalty & Reward Co questioned Woolworths Rewards on the positioning vs flybuys; are they planning to emulate flybuys, and where do they see their main competitive strengths compared to flybuys?
The response was interesting. They have no intention of being another flybuys. While they are certainly open to a wider coalition play, it would only be with select partners who compliment, not dilute, the brand, which means they must be aligned to member needs and preferences. They believe their data capability is superior to flybuys, which ensures they are much better at delivering targeted discount and bonus points offers to members (flybuys analytics team may disagree). They also offer double the value in points earned on fuel, plus see their auto-redemption positioning as a key differentiator. When quizzed, they also noted they don't see the flybuys/Etihad tie-up as a serious concern compared to their Qantas partnership.
On the large number of disengaged members, Woolworths Rewards pointed out the disengagement isn't as severe as media reports, however there are certainly large chunks of the base not extracting any value from the program, and this was clearly unacceptable. They stressed that loyalty programs evolve over time, and flybuys in particular has been reinvented several times since it launched in the earn 1990's.
That being said, the launch of Woolworths Rewards was nothing short of a disaster. It is great to see Woolworths Rewards have responded strongly to member feedback with this new design, particularly regarding improved value, and while industry commentators will have plenty to say, how members respond will be the true test.
When asked if Ingrid Maes, Director Loyalty and Customer Data, still has the confidence of Brad Banducci, Managing Director, the respond was an unequivocal 'Absolutely.'
Have you taken a look at the Woolworths Rewards changes? We'd love to hear what you think. Please leave a comment.
Philip Shelper is a specialist loyalty consultant based in Sydney, Australia who obsesses about everything to do with loyalty and rewards. His company Loyalty & Reward Co are a leading loyalty management consulting firm.
Let's connect! https://au.linkedin.com/in/philipshelper