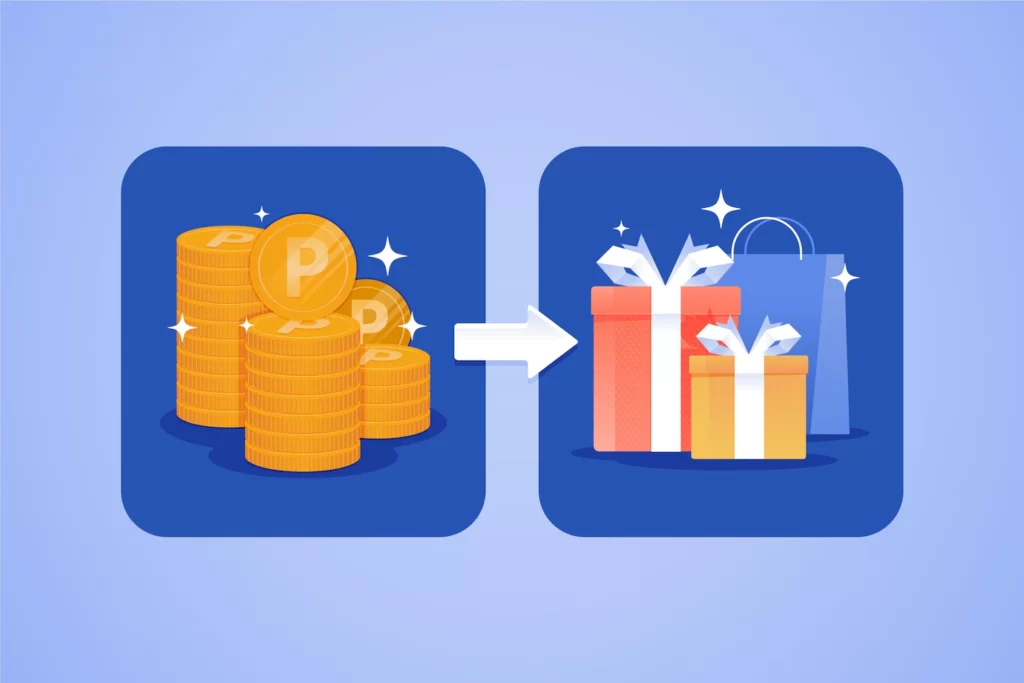 The loyalty landscape across all industries has become oversaturated with meaningless points programs. This has largely manifested as a result of industry competition, leading most businesses to implement basic or lack-lustre copies of successful programs, all whilst overlooking the core purpose of loyalty i.e., to drive deeper engagement with customers by delivering meaningful value.
This perception surrounding lack of value as well as transparency has caused customers to progressively dismiss the thought of joining a points program simply because it is a points program, otherwise known as 'points fatigue' (Chung, 2016). In fact, the eventual demise of points programs has been a hot topic predicted by many loyalty experts and industry professionals over recent years.
For example, Cashrewards CEO and founder Andrew Clarke stated in 2016 that "points programs will be gone in 5 years" (Cashrewards, 2016). Shell Global Loyalty Programme Manager, Pavel Los, also stated in a 2019 Loyalty Surgery conference that "points are dead" (Hanafin, 2019).
The aftermath of COVID-19 has played an even bigger impact on the perception of points and its value, particularly with mileage points. This is due to the frustration experienced by members in recent years due to limited earn (through travel), obstructed redemption attempts and a diminished overall experience in engaging with mileage programs.
Cash, discounts and credit rewards are on the rise
Many customers are now finding greater appeal and value in credit, discount or cashback programs, a standard set by highly rewarding merchant and affiliate programs such as ShopBack and Cashrewards.
Market research conducted by Loyalty & Reward Co identified that points-based programs ranked a low 4th in preferability when compared to credits, discounts and more tangible benefits e.g., samples.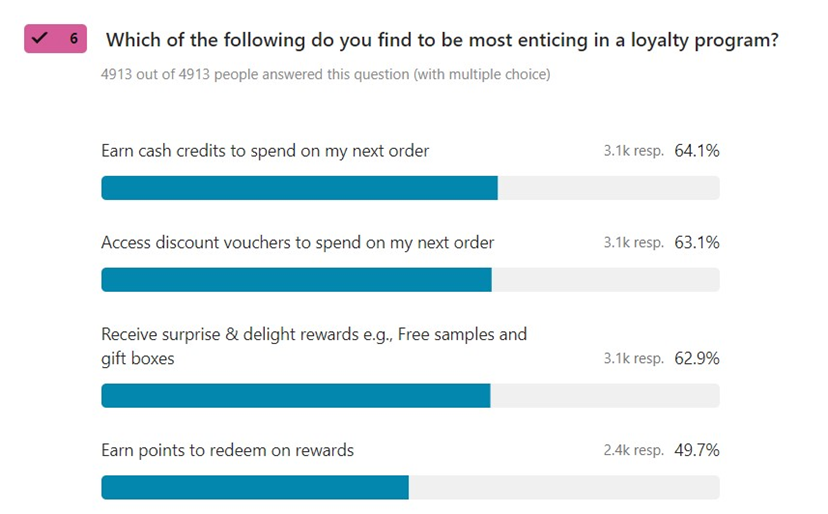 This is because cash or credit rewards are quantifiable and easily trackable with a clear value attached. There is also more ownership associated with credits due to their cash value i.e., 'this is my money'.
Points, on the other hand, are more obscure in terms of value. As a result, they are often easily forgotten ('set and forget') and treated as an extra, cumbersome step required to access the final reward.
Yet despite the apparent decline in appeal, points continue to dominate as the preferred framework. In fact, Loyalty and Reward Co have observed some of Australia's most popular rewards program to be largely dominated by points programs (e.g., Qantas Frequent Flyer, Woolworths Everyday Rewards and Flybuy's), demonstrating that it may not yet be over for points provided members can access sufficient value.
So how do you deliver value? Data
The reality is that whether a points program is engaging or not should not be the sole focus for those looking to launch a loyalty points program. Rather, big brands are now exploring loyalty programs in the hopes that this will provide access to valuable customer data.
For example, McDonald's has dominated the QSR industry for many decades and hardly needed to launch the MyMacca's points program to increase awareness.
So, what was it all for? It appears that MyMacca's rewards program was developed for one main objective, data. McDonald's CEO Chris Kempczinski revealed McDonald's only has access to "5 per cent of…customers where [they] actually know who…the customer [is], what…they [bought and] what [they bought] previously" and are looking to utilise the loyalty program to increase this number to 40 per cent (Valentine, 2022).
Data + Value = Loyalty
Loyalty programs are an excellent strategy to gain consumer information, particularly zero-party data, enabling businesses to develop a single view of the customer, in addition to a range of valuable insights including:
Behavioural data: which channels have they interacted with? (e.g., eDM clicks)
Preferential data: which type of products do members prefer?
Transactional data: how much do members usually spend and how often do they visit?
Personal data: What is their name/email/mobile?
Demographic data: What is their gender/employment status/age?
Generational data: How do different generations (e.g., Millennial vs Gen Z) interact with the program?
Geographic data: Where are they and how close are they to an available reward?
Such data can be used to enhance personalisation efforts across all areas including:
Personalised communications to drive open/click rates
Develop relevant and targeted offers to heighten engagement
Segment and tailor rewards to the right people to maximise redemption
Personalisation is essential to the success of loyalty programs as it delivers a deeper level of meaning, improves program relevancy and maximises the success of conversion.
So, are you too late to the points party?
As we have uncovered, the key to loyalty program success is in its ability to deliver value to the customer. The format is often irrelevant and not all business models can support the provision of a credits or cashback model.
The essential concept of 'member value' itself has shifted in recent years from its once transactionally centred nature. Customers now more than ever associate increased value with heightened convenience, enhanced personalisation, exceptional customer service and recognition.
Therefore, the simple answer is, no, you're not too late. However, one mustn't neglect the core elements that make a loyalty program successful when designing a points-based program.
Not sure if a points program is the right loyalty program for you? Contact the experts at Loyalty & Reward Co.
References:
Chung, F, 2016, 'Rewards points 'to be gone in five years', accessed 28 June 2022, <https://www.news.com.au/finance/business/retail/rewards-points-to-be-gone-in-five-years/news-story/8e6a8d9b7bf91d69e6144f00066e0fb0>
Cashrewards, 2016, 'Loyalty points programs will be "gone in 5 Years', accessed 28 June 2022, <https://www.cashrewards.com.au/blog/cashback-news/loyalty-programs-gone-in-five-years>
Hanifin, B, 2019, 'Are Loyalty Points Really Dead?', accessed 28 June 2022, <https://thewisemarketer.com/loyalty-strategy/are-loyalty-points-really-dead/>
Valentine, M, 2022, 'McDonald's new loyalty scheme has 'exceeded expectations' as digital sales jump', accessed 10 June 2022, <https://www.marketingweek.com/mcdonalds-loyalty-scheme-digital-sales/>