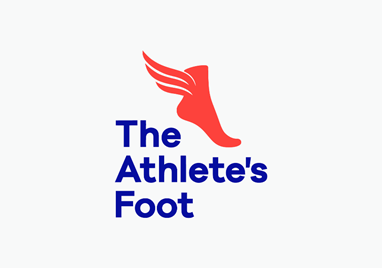 I still remember going into Athlete's Foot as a kid at the beginning of the year to get my school and sport shoe combo. Undoubtedly my previous pairs were in tatters and were already too small in just 12 months' time. There was something about measuring up your foot and racing around the store in new shoes that excited me.
Looking back, I realise this may not have been a very pleasant experience for my parents who forked out hundreds of dollars each year on shoes, and hundreds more for my three siblings. When I found out about the MyFit rewards program, this is the type of customer I thought of. A family who will periodically buy multiple shoes for their children, and by joining the program, will be rewarded where it matters most – in the wallet.
Join
Customers may join online or complete an application form in-store. The program requires some standard personal details, including name, phone number, email address and date of birth.
A member account can be identified in-store by providing a name or MyFit number.
How it works
$1 spent = 1 point
300 points = $30 voucher
There are also some other great perks for members:
A 30 day 'Wearanty' – returns allowed if the fit is no good
Complimentary waterproofing service
Latest product and health information
Competitions and giveaways
Invitations to special events and product launches
Summary
The program hits a few of the key essential principles of a loyalty program. It is simple to join, understand and engage with, it is valuable for members, and it is complementary to the brand.
A major benefit for members is not having to carry a card around or clog up smartphone real estate with an app. The simple identification process and easy to understand program go a long way in creating a satisfying experience. It must be noted that the process may be susceptible to redemption fraud. For many programs it is a balancing act between creating a convenient customer experience and protecting against fraudulent activity. In this case the risk and consequences are low.
In the future I'd like to see competitions, giveaways and special events play a larger role in the evolution of the program to engage those who are not regularly buying shoes.
Nowadays, the frequency of my shoe purchases has probably reduced to every 2-5 years depending on the type. Evolving other elements of the program may keep me engaged with the Athlete's Foot brand in the time between shoe purchases.
All in all, a very simple and easy to understand program. Great value for families with children who need shoes each year.
---