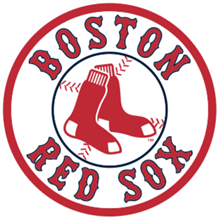 When you talk about famous global sports teams, the Boston Red Sox are in the conversation.
The team that plays at the renowned Fenway Park in Boston, Massachusetts draws crowds from all over the world. Whilst it's great for sporting teams to expand their reach overseas, a consistent and passionate home fan crowd makes for a great atmosphere come game day.
A large loyal and passionate fanbase was the objective behind Red Sox Rewards, a points-based loyalty program designed to reward fan engagement rather than the amount spent.
Signing up
Season ticket holders, Red Sox Nation Members, and Kid Nation Parents/Guardians are eligible to sign up. The easiest way for the average Joe to join Red Sox Rewards is by becoming a Red Sox Nation Member (at a cost of US$19.95).
Eligible fans are sent a digital membership card upon joining (a physical card may also be issued if requested). Once the digital card has been received, interaction with the program is facilitated through the MLB (Major League Baseball) Ballpark app and the Red Sox Rewards online portal. Members swipe their card or app at Fenway Park upon entry and can load eCash into their account via bank transfer for on-site purchases.
Point innovation
Points are awarded for watching Red Sox games on TV, participating in contests and promotions, and although the program is designed to promote fan engagement rather than spend, points are offered for attendance at games as well as food, beverage and merchandise purchases at Fenway Park.
Members can also earn points by arriving at games early, staying after the seventh inning and numerous other activities. At home, member activities are tracked through the online portal, or the ballpark app. At the game, member activities are tracked using the digital (or physical) card. Either way, fans are rewarded for actions that they may already undertake and are made to feel special for their devotion to the team.
Unfortunately, the onset of Coronavirus at the beginning of 2020 put a halt to game day festivities for fans, at least at Fenway Park, and new ways to engage fans from behind their phones and TV screens were pondered. Luckily (or strategically) Red Sox Rewards was already rewarding fans for app and portal interaction at home. Therefore, the program only required minor tweaks, the main difference being the elimination of point earning activities at Fenway Park and an evolution of point earning activities outside the venue.
The adapted point system categorises earn activities as follows:
Initial balance: points awarded based on tenure and status as a Season Ticket Holder.
One-time bonuses: awarded the first time a member completes certain actions (e.g., login to the member portal).
Points available every game (e.g., for answering a trivia question correctly each game or participating in a poll online or through the app).
Team performance bonuses (e.g., for entering a code word from the network broadcast when a player hits a home run, again online or through the app).
Relevant rewards
Red Sox Rewards members redeem their points through the Red Sox Rewards portal, which boasts the following reward categories:
Red Sox merchandise (e.g., Red Sox baseball cap)
Prizes (e.g., autographed jerseys)
Auctions and raffle entries for money can't buy experiences (e.g., dinner with a player)
The Red Sox, and sports teams in general, have superior economics for supplying intangible and experiential type rewards because they come at a very low cost to the program, but are extremely valuable to fans. Excellent foundations for a loyalty program.
Benefits galore
Considering fans are rewarded for actions they are already taking, the program provides good value for both parties. Why would management do this? For the team, more engaged fans leads to full stadiums and good ratings on TV programs, which entices more team sponsors.
Fans also become advocates for the team, telling their friends, family, colleagues, peers and even strangers about their favourite team. Passion for a team will likely follow the bloodline too, with families encouraging the next generation to support their team.
Another major benefit of such a program is fan data and analytics. Understanding how, where, and why fans interact with the team is important to improve the fan experience and make smart business decisions. The loyalty program also provides a new sponsorship platform. The Red Sox Rewards program rewards members who renew their season tickets using Mastercard – a long-time sponsor of the Red Sox.
There are many opportunities for sports teams to engage fans by way of a loyalty program, and there are also strategies that sports teams, such as the Red Sox, employ that may be useful in other industries. Having said this, the economics of team-related rewards and expressive fan emotion is opportune for a successful loyalty program. Red Sox Rewards is a great example of this.