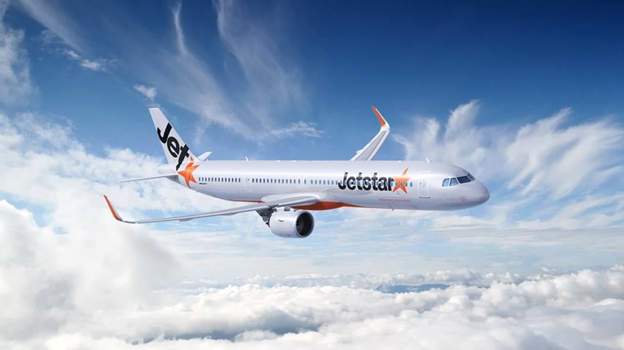 Since us Sydneysiders are stuck in lockdown for the foreseeable future, I thought it ripe for a little dreaming.
C'mon, over the past year we've all been asked the question, "Where to once all of this is over?"
Will it be a classic Aussie getaway to Bali or Fiji? A trip across the ditch to Christchurch or Queenstown? Or a cultural exploration to the likes of Japan or Sri Lanka?
Whatever your next destination may be, I'm sure the airlines are eager to get us there.
Now, when it comes to comfortable and hassle-free travel, Jetstar is probably not the first thought that pops to mind.
In the past, Jetstar – the "low fare" carrier owned by Qantas Group, has received somewhat of a bad rap from the media. It's really not all that hard to see why when websites like this https://www.dontflyjetstar.com/ are floating around.
Having said this, I have heard good things about the Club Jetstar program (Jetstar's exclusive member benefits program) So, with some spare time in lockdown, I thought I'd put my dreaming to good use and get into the nitty gritty of what Club Jetstar has to offer.
Keeping the join process simple
Customers may sign up on the Club Jetstar page or during a flight booking. The join process asks for a first and last name, an email address, and a password. I was expecting a much more detailed data capture exercise and was pleasantly surprised at the process's simplicity.
The next page prompts for payment of the membership. If the customer pays by card, Jetstar store the card details and automatically renew the membership every 12 months. Not to worry, Jetstar will send a reminder email 4 to 6 weeks before the membership is due, giving the member ample time to decide if they would like to keep or cancel Club Jetstar. Very convenient for the customer.
Potential superstar benefits
The cost of the Club Jetstar membership is $55. The membership lasts for an entire year from the date of payment. Simple to understand and relatively low cost, but what do I get?
One of the main benefits of the program is the exclusive member-only fares for both starter (the Economy base level bundle type) and business class. For context, Jetstar have four bundle types available for the Economy class ticket, summarised below. Flex, Plus and Max come at an additional cost, but Club Jetstar does not provide any benefit for upgrading.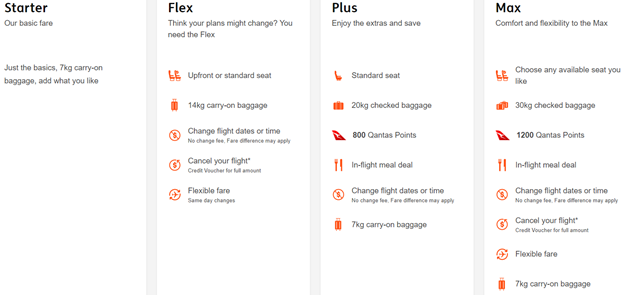 Another valuable benefit is that members can add family and friends (up to 4 others – 5 people in total) to the same booking, provided they travel with the member. For groups, this is excellent. Only one person is required to hold a Club Jetstar membership and other travellers receive the same flight discount.
Club Jetstar's partner deals are also of some attraction. Discounts for the following are currently advertised:
Fashion brands (yd., Politix, Princess Polly)
Car hire (Hertz)
Health and wellbeing (Endota spa)
Food & wine (HelloFresh)
Home butler services (Get Jarvis)
Bedding and Manchester (Sheridan Outlet)
Qantas Frequent Flyer Membership for free (usually costs $99.50)
Club Jetstar members are the first to be notified about any forthcoming sales and receive early access to sales on the website. Another useful benefit is 20% off baggage and seat selection on eligible new flight bookings, since checked baggage and seat selection come at extra cost on Jetstar flights.
Taking a sample of the Club Jetstar flight fares advertised on the website, the following table provides some insight into the savings available.



Sydney to Hamilton Island
Sydney to Uluru
Sydney to Darwin

Deal date availability


late Jan 2022 to late Mar 2022
early to late Aug 2021
early Aug to late Sep 2021

Chosen departure date


12 Feb 2022
21 August 2021
21 August 2021

Chosen return date


15 Feb 2022
25 August 2021
25 August 2021

Club members $ price


Depart $129
Return $129
Depart $191
Return $191
Depart $181
Return $249

Non-members $ price


Depart $139
Return $139
Depart $199
Return $199
Depart $239
Return $249

Total club member saving


$20
$16
$58
There are a number of terms and conditions to go along with these deals. For example, there is only limited availability and once booked, limited changes are permitted and charges may apply.
Jetstar also have their own general terms and conditions, for which bookings, fares, changes and baggage terms are especially important to note. For example, any payment other than POLi, a Jetstar voucher, a Jetstar Gift Card, Jetstar credit cards or Qantas Points, will attract an extra $35-$45 per passenger, per booking. This means that a family of four may end up spending an extra $180 on their trip away. A little steep for processing a payment if you ask me.
Value is in the eye of the beholder
It appears the annual membership fee is a small price to pay for the possible savings, which amplify when travelling with a group. It is important to understand that not all calendar days or specific Jetstar flights provide savings for members and therefore, there is no guarantee that any additional value will be extracted by simply becoming a member and choosing to fly with Jetstar.
For regular travellers to the same destination/s it would be prudent to check whether any such discounts are available on their regular routes and for which dates.
If the possible flight sales and discounts are not enticing enough, at the very least, it is a cheap way to join the Qantas Frequent Flyer Membership.
There is a lot of value here for the right customer.
Having said that, I would love to see another surprise and delight element for members, aside from the random flight sales which are invariably limited to those members quickest to react. My parents chose to purchase a mystery flight for their honeymoon many years ago and still regularly talk about it. An option to purchase a mystery flight, exclusive to members, may elevate the surprise and delight element and generate more excitement around the program.
All in all, well played Jetstar.