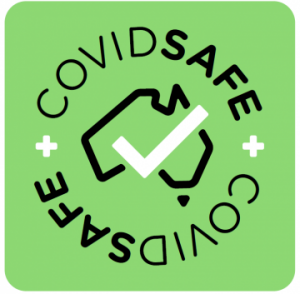 The Australian government has launched a tracing app to fight Covid-19, and is encouraging Autralians to download it.
When citizens download the app, they are asked to provide their name, mobile number, postcode and age range. COVIDSafe recognises other devices with the COVIDSafe app installed and Bluetooth enabled. When the app recognises another user, it notes the date, time, distance and duration of the contact and the other user's reference code. It does not collect they user's location.
The app helps find close contacts of COVID-19 cases, and will helps state and territory health officials to quickly contact people who may have been exposed to COVID-19. It is designed to speed up the current manual process of finding people who have been in close contact with someone with COVID-19, thereby reducing the chances of someone passing on the virus.
For the app to be successful, just under half the population ( or around 13m people) would need to carry it on their phones. The likelihood of convincing such a large number of Australians to co-operate is relatively low. Privacy issues are one concern that has been addressed extensively, but the biggest issue is apathy.
That is where loyalty program strategy can play a role. Introducing a small reward for participation and promotion will help centre people's attention.
Sharma and Verma (2014)[1] examined the application of human motivation theory to influence a consumer's intention to enrol in a program. They identified several motivational factors relevant to program design; Goal Proximity (how near the goal is from joining), which is positively related to intent to enrol; Perceived Effort (how much work will be required to achieve the goal), which is negatively related to intent to enrol; Reward Valence (how much the member values the reward), which is positively related to intent to enrol; and Customer Reactance (resistance to attempts to control behaviour or limit freedom of choice), which is negatively related to the intent to enrol.
They argued a balance between all four factors is needed to boost enrolments.
How can this help? The government has already done a good job on Perceived Effort; it is very easy to download the app and register. Customer Reactance is mostly concerned with privacy, which is being suitably addressed.
This leaves Goal Proximity and Reward Valence. The Goal at present is to minimise Covid-19. This benefits society, but an individual might feel that it is quite a long way away. The Reward Valence at present is the return of things to 'normal'. This should also be of appeal to many Australians, but specific to the app, individuals may believe this will happen anyway. Thus, an opportunity exists to create a new Reward Valence with closer Goal Proximity, delivering to the individual citizen's need of 'what's in it for me'.
A few loyalty program approaches which would be effective include:
Join bonus: Providing the individual with a small reward for downloading the app and completing registration.
Gamification: Additional rewards for the amount of time the member stays at home.
Referral bonus: Additional rewards for encouraging family, friends and colleagues to download the app, by sharing a referral link.
The rewards don't need to be big. A cost-effective strategy would be to provide 'tickets' which can be used to enter daily lotteries offering cash prizes. In these difficult times, many would jump at the chance for the opportunity to access more cash, and it would create a different type of buzz about the app.
In the age of Covid-19, innovation is mandatory. The COVIDSafe app is a good idea, but scaling it will require a sweetener that appeals to the individual need to feel rewarded for their efforts. Many will agree it is well worth the investment.
[1] Sharma, D., & Verma, V. (2014). Psychological and economic considerations of rewards programs.