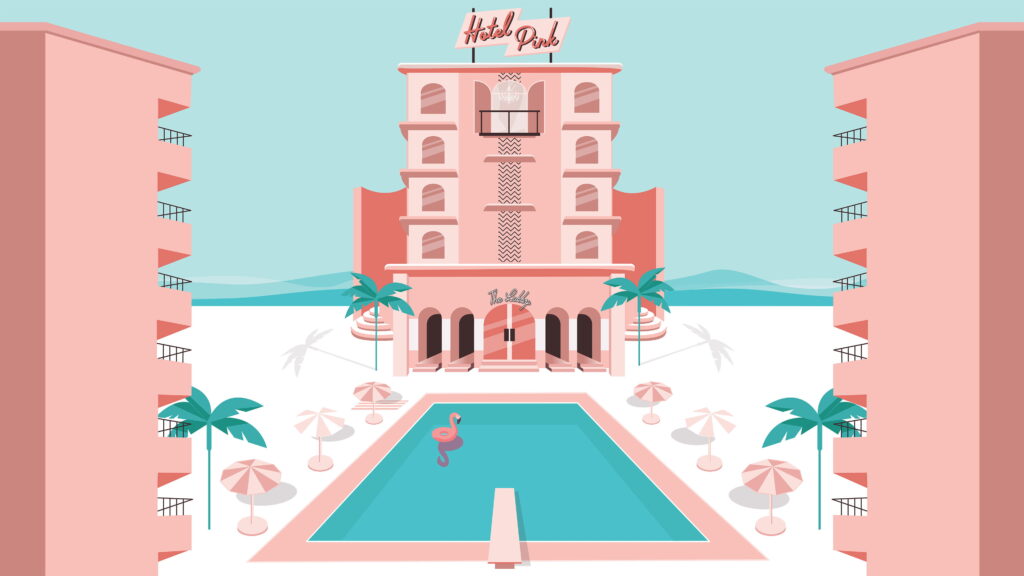 Frank Body is a very well-known skin care brand popular for its signature coffee-scrub, but even more so for the brand's clever embodiment and personification of the gentleman 'Frank', and his program, Hotel Pink.
How it works
Members who first sign up to Hotel Pink will immediately receive a welcome email from Frank, who will invite them to access their first tier and congratulate them for becoming one of his VIB's (Very Important Babes).
Hotel Pink has four tiers in total:
The Lobby (0-99 points)
The Pool Deck (100-299 points)
The Junior Suite (300-499 points)
The Penthouse (500+ points)
Babes can climb up these tiers by earning one point for every $1 spent, and like most status tier programs, members will access higher value benefits for each tier they unlock. One great benefit is that members can earn free product samples that increase in volume with each tier i.e., a sample if you're a Pool Deck member, a mini product for Junior Suite members and eventually, a full-sized product for Penthouse guests.
All babes can keep track of their points accumulation via a pink passport and progress tracker within their account.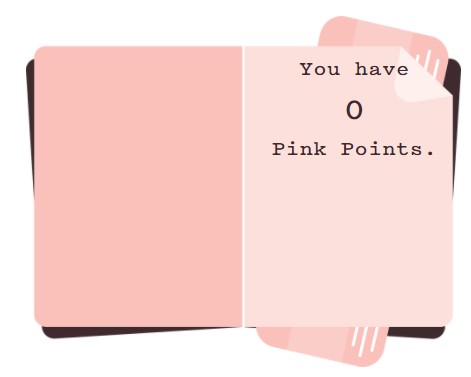 Harnessing member advocacy
The program overall is cleverly structured with consistent travel, luxury and self-pampering themes which work to encourage members to treat themselves with a trip to the Frank body shop.
However, the golden feature of this program is in its emphasis on generating and rewarding member fuelled advocacy. Hotel Pink provide multiple avenues for members to earn points for directly and indirectly interacting with other members. Some of the ways babes can earn bonus points is by:
Following Frank body on social media i.e., Instagram, Facebook etc. (10 points each)
Leaving product reviews (50 points)
Referring friends and family (50 points each)
Members can also earn discounts in addition to points for referring their friends, a discount that continues to increase with every upgrade in member tier.


More than just a brand
User-generated advocacy is further propelled by Frank Body's social sharing incentives. A notable example is the recent @frankfeedback challenge. Members can provide feedback on products they have used by submitting pictures of their body before and after using Frank's products for thirty-one days. This feedback greatly assists hesitant customers finalise their purchase decision, but also encourages them to start conversations about the products and their effectiveness online.
Now you may be wondering, what could motivate you to willingly post your most intimate flaws all over the internet? Well, in exchange for sharing your experience, Frank will provide his babes with:
A chance to win one of five glamorous prize packs
Access to Franks exclusive Facebook group: a micro community where babes can share their results, routines, and skin care tips
Frank also exclusively offers Hotel Pink members a bonus 20,000 Pink points for participating in the competition.
So Babes, what are my thoughts?
The Hotel Pink program showcases one of the most effective cases of user-generated advocacy. This is largely due to their innovative marketing and brand messaging, which advocates for body positivity and the empowerment of women (flaws and all). Personifying Frank has allowed members to share their beauty concerns and discuss private topics on a more emotional and personal level, creating a brand experience that is much like sharing secrets with your friends.
The Hotel Pink program is perfectly aligned with Frank Body's message, and will likely continue to perpetuate community growth as well as support through their unique member interactions and great rewards.
Let's connect on LinkedIn!