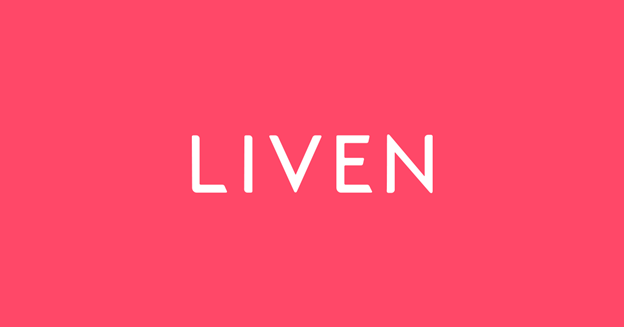 The recent lockdown measures imposed on Australian's is regrettably taking its toll on industries right across the economy, especially hospitality.
Whilst delivery businesses and the takeaway component of restaurants can continue to operate, much of the industry is struggling and many businesses are looking for new ways to engage those from home.
Take Liven, the dining rewards app that allows users to "eat, pay & earn food". The app has just announced a new product, Foodollars. A direct response to the tough circumstances Liven's venue partners are currently facing.
Firstly, how does Liven work?
Eat, pay, love
Liven partners with hospitality venues to reward users who make purchases at these venues with the Liven app.
Each venue partner advertises a specific percentage reward (between 10-35%) for purchases. The reward is cashback in the form of LVN currency, which can be accumulated and spent at any venue on the app.
$1 LVN = $1 on any venue menu.
For example, a purchase of $20 from a venue with a 15% reward returns $3 in LVN currency, equivalent to a 15% discount.
Users also earn LVN when spending LVN, which is a very nice bonus.
A worthwhile download
To get started;
Classic sign-up required, including name, email, and password. Alternatively, there is the option to sign in using one of the big tech giants – Apple, Facebook or Google.
Browse for restaurants, cafes, and bars.
Functionality to search for venues, see venues nearby or choose by cuisine.
User links credit/debit card or Apple Pay and asks to pay with Liven when ordering in-store.
Earn LVN for each purchase.
Now, what's this Foodollars concept?
Foodollars – bonus food you say?
It is important to note that this is a separate Liven product and is not related to the accumulation of LVN currency.
Foodollars are a way to lock in up to 2x the food credit for future purchases. With Foodollars, Liven are essentially offering a bonus of up to 100% (less for some restaurants) for users who put money towards a future purchase, now.
For example, buy $20 worth of Foodollars, receive another $20 worth of Foodollars. The total $40 is added to the user's Liven wallet and can be spent at their chosen restaurant any time.
There is no expiry date for use and the initial purchase price for Foodollars is protected in the event of a venue closure.
Two types of Foodollar options:
Bundles – can be spent at any of the "bundle" participating venues. For example, "The High End Bundle" includes approximately 20 venues.
Packs – only good for one venue.
Some reasonable limitations
There are several considerations to keep in mind before purchasing:
Only 1 Foodollars pack per restaurant (although if Foodollars are redeemed fully, users can buy another).
Max 10 restaurants per person.
If a bundle and pack include the same restaurant, only one bundle or pack (the first purchased) can be applied in a single transaction.
Sending Foodollars to a friend – Not available yet, but Liven are planning on releasing a feature for this soon.
For the restaurants that offer a 100% bonus, it is usually only available for a specific $ purchase. For example, $20 pack provides a $20 bonus, but $100 pack may only return a $50 bonus.
Each of the limitations seem reasonable and ensures users don't take unfair advantage of the program.
Win-win proposition
It's easy to see the financial value here for the user. However, it's the social and community value potential that gets me excited about this program. It gives consumers an opportunity to keep their favourite venues going during these tough times, and be rewarded handsomely for it in the future.
A win-win proposition for users and venues alike.
Now is a great time to take advantage of special deals and offers as more and more of them emerge to try and win over consumers. Phil wrote an article last week on another very interesting offer from Yak Pay, definitely worth a read.
If you're thinking of signing up to Liven, feel free to use my referral code U4PDC8 for $10 towards your first meal! Enjoy.