Communications play a critical role in establishing a more personal, one on one connection with your members. However, one of the biggest reasons consumers today avoid signing up for loyalty programs is due to the relentless outpour of un-relatable and unwarranted communications. This has eventuated into a stronger desire for customers to protect private information that is crucial for businesses to communicate their loyalty offerings.
Therefore, it is important to optimise conversations with your members by following these three key rules:
1. Don't be too wordy
Titles and subject lines should be simple and to the point. It is best to avoid being too imaginative and clever with words, as the key message often becomes lost on the recipient. Additionally, instead of trying to describe every aspect of your offering into one email, consider replacing or supporting keywords with images and iconography to balance out your content.
An example of a company that executes this flawlessly is Frank Body skincare who offer a loyalty program called Hotel Pink.
I received an email last week titled: 'Insider: Up to 90 Free Pink Points'
The following email featured two new ways I could earn free Hotel Pink points. The keywords were highlighted and written in bold so I wouldn't need to read the whole email if I didn't want to, and there were plenty of icons to communicate ways I could earn points next.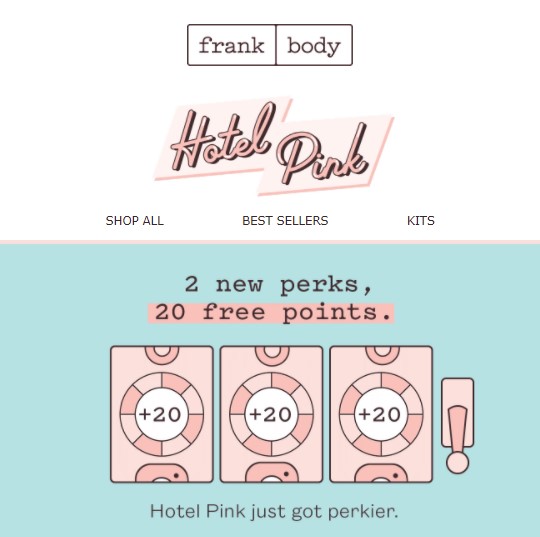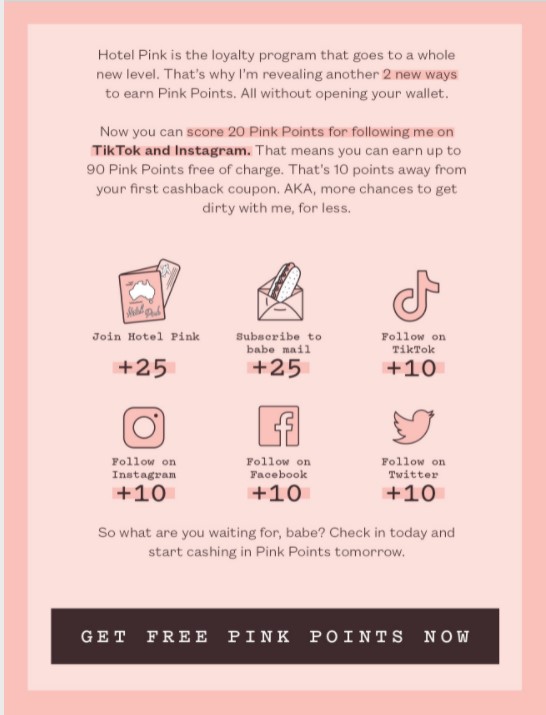 2. Know your customer
Members are already hesitant to provide companies with their private data i.e., email & phone. Therefore, it is crucial to make it worthwhile when they do to earn their trust and further encourage loyalty.
The first step is to incorporate personalisation into your loyalty communications. This could be by addressing members by name or asking them questions about their preferences.
For example, Sephora will ask members to fill out a questionnaire at sign up to identify member skin type, makeup preference, hair type etc. Sephora then utilises this data to provide members with relevant content that would meet these categories.
Brands could also allow members to choose their communication preferences. By doing so, members can control how they want to be approached to reduce friction caused by unwanted contact i.e., email, SMS, push notifications etc.
Other ways companies could personalise loyalty offerings is by tracking previous purchases. This would allow businesses to create offers that match member preferences. For example, Dan Murphy's My Dan's member benefits have recently sent me an email titled 'Love Spirits?' (I do). The email contained an Aperol Spritz pack I purchased not long ago, attached with a special online discount offer. Very tempting.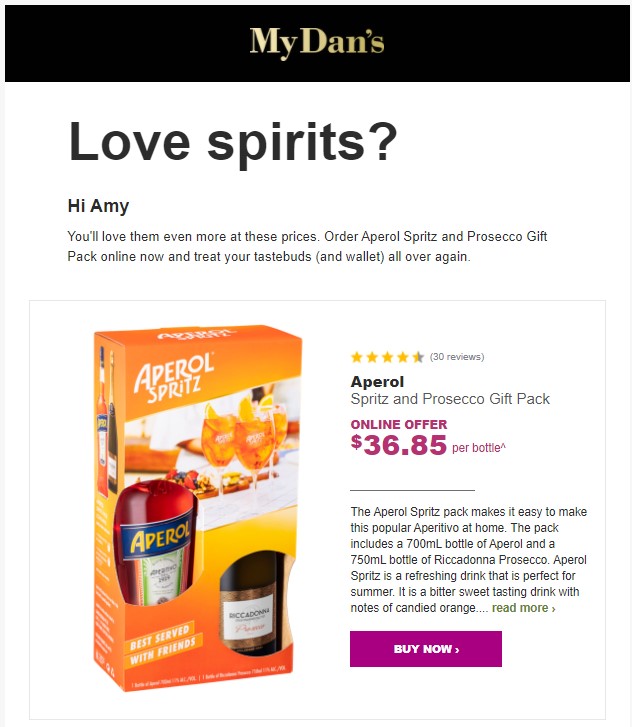 3. Make every interaction count
Make the most of your conversations with members by including a call to action. Each communication should encourage a member to engage with you in specific and desired ways.
Dynamic messaging is a great way to anticipate and respond to different actions undertaken by your members. For example, after signing up for S-kin Studio's communications, I was sent an email with a 10% offer.
However, I was undecided at the time and had forgotten all about it soon after. A couple of days later, I was sent a reminder to use my 10% off voucher before it expired, along with an active countdown and an 'Explore Now' prompt, which plays on loss aversion bias to increase the sense of urgency.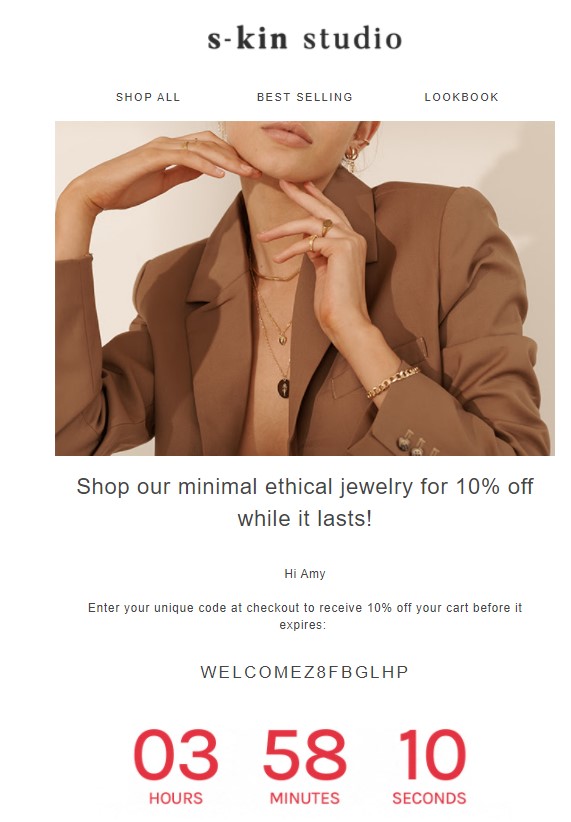 With companies such as Netflix, Amazon and Spotify delivering exceptional levels of personalisation and convenience throughout the customer experience, consumers have now grown accustomed to a higher calibre of service. As time goes on, this expectation for brands to cater to the individual member will only grow, and companies will no longer be able to rely on the old 'buy buy buy' messaging to capture engagement from their member base.