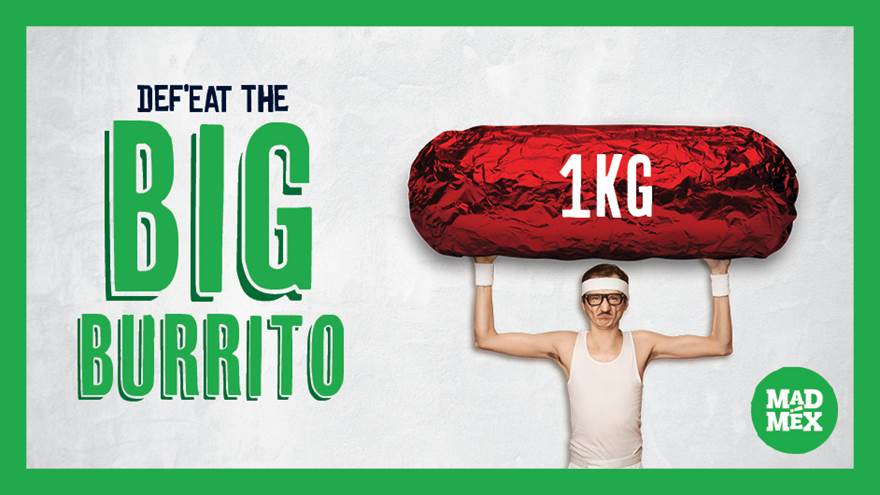 Written by Federico Couret and Scott Harrison
A one-kilo burrito (plus churros) sounds like a lot, but it's no match for two hungry loyalty consultants. Especially when these two loyalty (and culinary) connoisseurs are on a quest to uncover how the latest iteration of the Mad Mex loyalty program fares against its predecessor.
The Mad Mex big burrito challenge is back and those who can def'eat the one-kilo burrito will pocket a limited-edition Mexican wrestler mask.
Receiving a reward for completing this one-kilo sized challenge creates a fun and delightful experience, as well as a sense of achievement. And apparently, the challenge wasn't too difficult for Scott and Fed from Loyalty & Reward Co.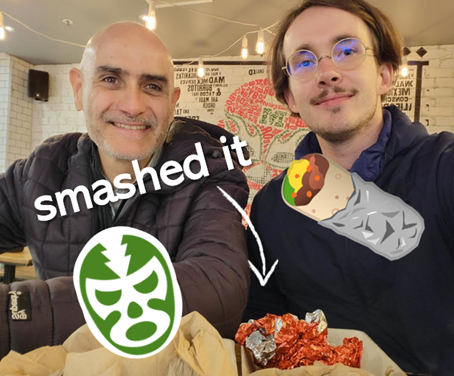 The lucha-libre-like challenge has been a fan favourite since the franchise originally rolled out the annual promotion. But besides the excessive amounts of guacamole, rice and beans, what did these two amigos find whilst eating their heavyweight Mexican delicacy?
The Mad-Mex loyalty program originally began as a simple punch-card program, and then was relaunched as a points program back in 2020. The points program offered members a $10 credit for every 1500 points. Unfortunately, to cash in the 1500 points, program members needed to buy 13 burritos. And much to the dismay of long-time Mad Mex loyalty members, the perceived value of the program just wasn't there (the $10 credit wouldn't even cover the cost of a burrito).
Mad-Mex relaunched the Los Locos loyalty program, again. It returned to the humble punch-card model. The latest program is simple – members sign up, they scan their app's barcode and earn stamps towards a free meal.
In summary, the Mad members in the familia enjoy: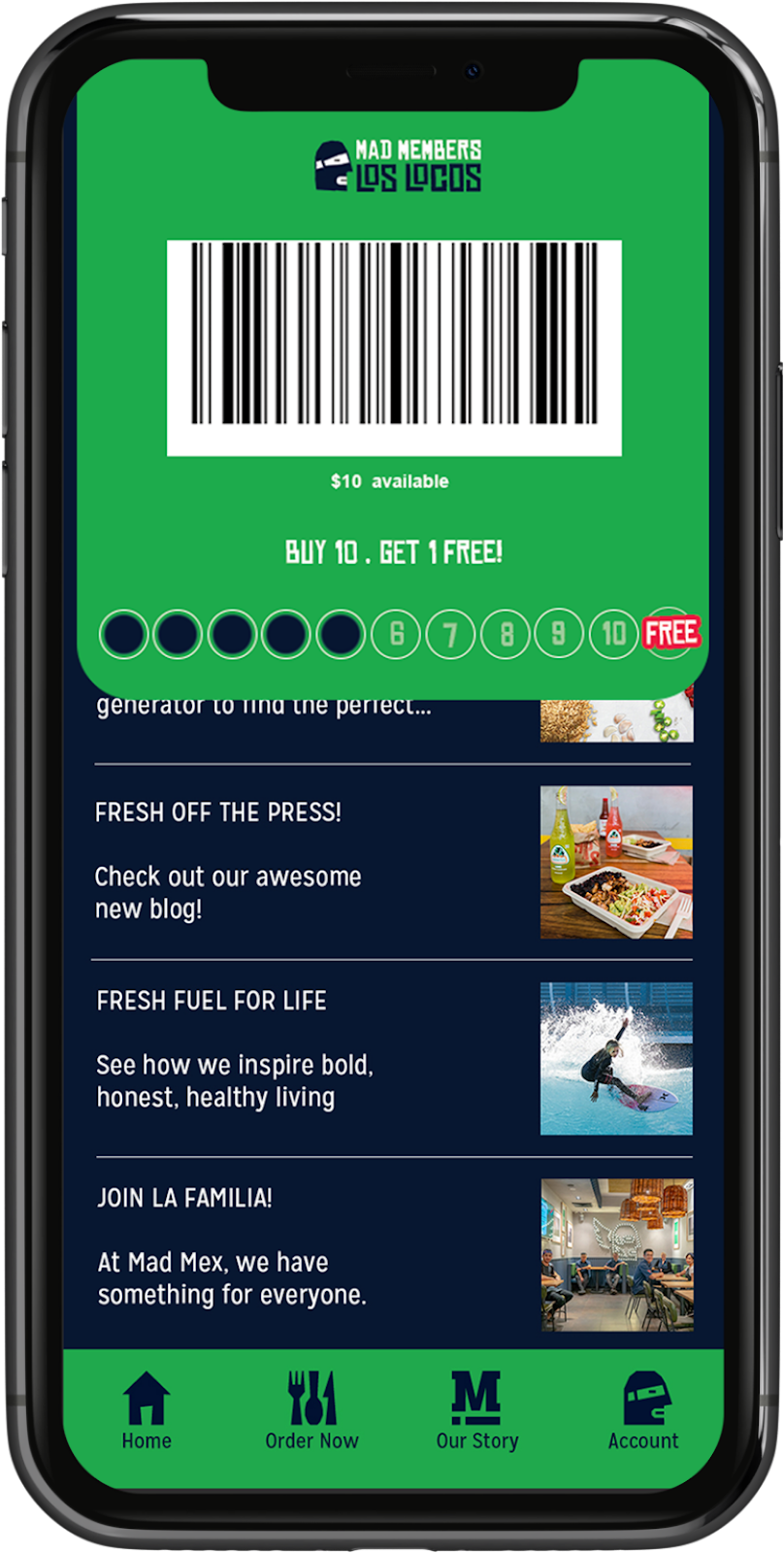 A five-stamp bonus on sign-up
A free meal after every ten purchases (tracked via a punch card)
Access to news and events
The ability to order ahead & skip the queue
Exclusive promotions and offers
And, an "awesome app to manage your membership – no more paper cards to lose, either!"
It all sounds great. A five-stamp bonus on sign-up provides a strong incentive to entice members to get started and engage with the program, and a free meal after ten stamp-punches is way much clearer than having to accumulate points to unlock a potential meal.
Unfortunately, although the program model appears simpler and more valuable to the member, the communications and operations leave a lot to be desired.
Scott ordered his humongous burrito (of course with the lot), asked for extra guac, some green chili sauce and proceeded through the queue to pay. In the same fashion, Fed ordered his; also topped it with extra guacamole, asked for jalapenos and continued to pay.
Too hungry, and too absorbed in completing the entire parcel of Mexican tuck, the burrito challengers completely forgot about Mad Mex's latest loyalty program. So they went to the counter, asked if they could scan their barcodes and be rewarded for their gluttony. And here is where all the program flaws crystalised.
There was no apparent tie up between the big burrito challenge and the loyalty program, across any channel (in-store, online or in-app). This is a lost opportunity, especially when you consider that many customers who participate in the annual big burrito challenge are more likely to be stronger brand advocates.
There was no mention of the program around the store, nor at the point of sale. Neither challenger was asked if they were a member. This is common downfall for many loyalty programs, and is more prevalent with brands operating under a franchise model.
There were sections of the Mad Mex-branded app which referenced elements of the legacy program (such as 'points'). This mixed messaging can create confusion and ultimately delivers a less than optimal experience.
Mad Mex need to acknowledge the fundamental challenges their brand and loyalty program face. A program can be perfectly designed, but when it is not executed and operated holistically, nor communicated effectively, it will ultimately end in def'eat.
Federico Couret and Scott Harrison are Strategy Consultants at Loyalty & Reward Co, the leading loyalty consulting agency. Loyalty & Reward Co design the world's best loyalty programs for the world's best brands.
Federico and Scott also enjoy burritos.