Be honest, nobody wants to go and get fuel.
If your experience is anything like mine, you're on your way home, your car keeps pinging, so you pull up to the closest petrol station and re-fuel, distracted by how much you want to go home and fall into the couch. You might get a discount, you might not, but it's likely the last thing on your mind.
Cue the Maverik adventure club, an American fuel-centered rewards program that attempts to make a generally tedious experience just a little more worth it.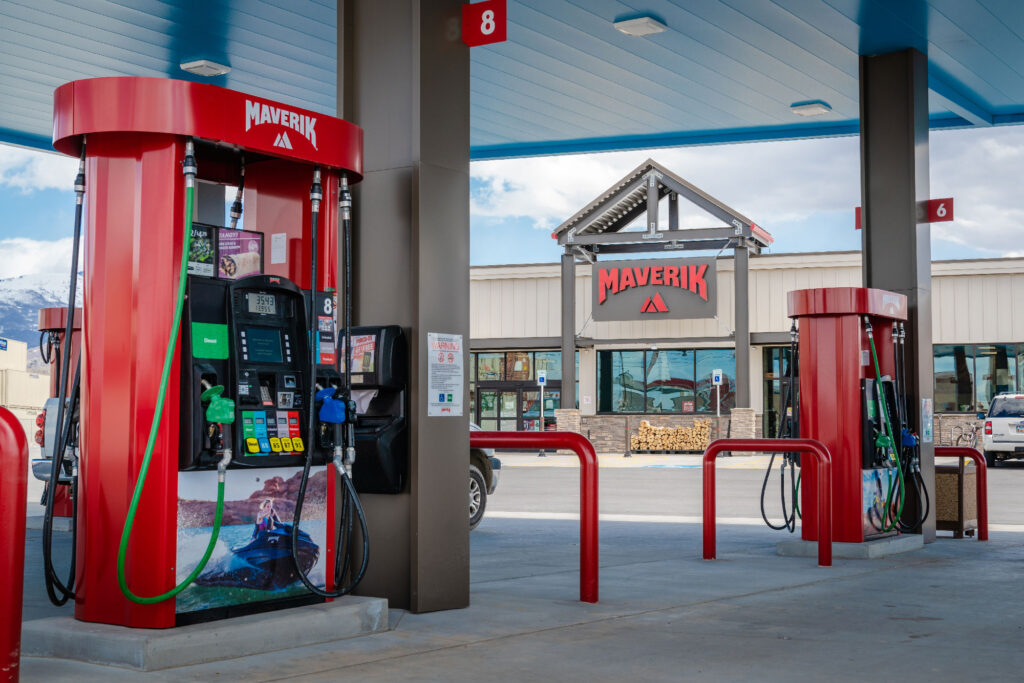 How does it work?
The program is very simple, a trait projected strongly in their tagline: "Save on fuel. Earn freebies."
Members can sign up online or via app with either their email or Facebook account, and can scan their Adventure card at all Maverick fuel stations to receive:
2c per gallon discount on fuel
Trail points on most fuel or store purchases
A join bonus – free fountain drink
Not your average points program.
So, what are trail points? Members can earn 1 trail point for every gallon of fuel and every dollar spent in-store. These points can then be redeemed on merchandise and food items, however, most members will use them to enter the much more exciting mega sweepstakes.
1 point = 1 sweepstake entry
The sweepstakes are run on a regular basis, allowing members to choose the number of points they wish to redeem across several different sweepstakes.
The more trail points that members redeem for each draw, the higher their chances of winning.
Easy!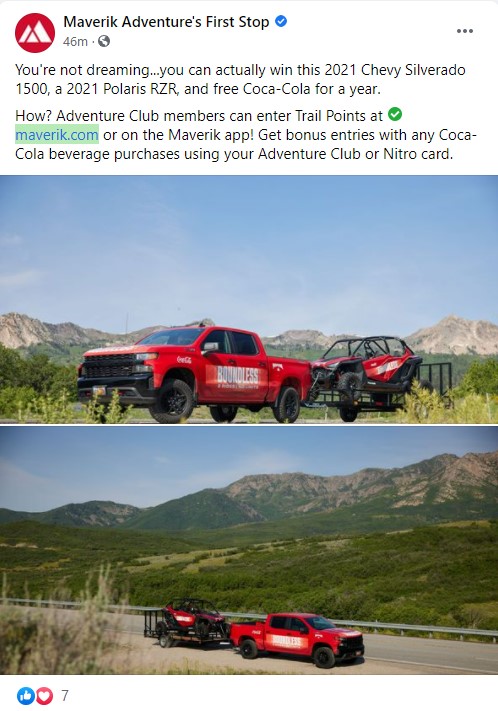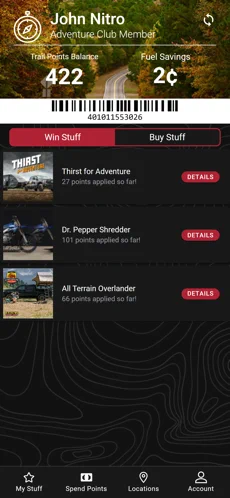 The prizes? Big enough to land winners on the local news.
Maverik regularly hold high value sweepstakes in collaboration with big adventure advocates such as Coke, Dr Pepper, Red Bull, Monster and more.
Prizes typically include one astronomical prize, which may be in the form of a brand new vehicle, gaming equipment, thousands in cash, an overseas trip, to a whole camper trailer. This is followed by some very generous runner up rewards, such as $1000 in gift cards.
These prizes are not only high in value but are often promoted as "special edition". This is often accompanied by a once in a lifetime sense of urgency, effectively capitalising on the scarcity bias and driving increased desire for the prize, as well as increased motivation for participants to invest a higher amount of their trail points.
The prizes are also strongly relevant to the brand, which motivates its members to be adventurous, daring, and bold. As a result, the program effectively engages those who both associate and idealise such lifestyles. Which begs the question, who doesn't?
Lots of freebies
In conjunction with the sweepstakes, the Adventure Club program also incorporates a multi-punch stamp card. Like the Krispy Kreme program, members can earn individual stamps towards each available card, allowing them to progressively unlock different reward values simultaneously. This effectively utilises the goal gradient effect to encourage progressive, increasing engagement with each stamp they collect.
I really like how the program attempts to allow all its members to feel rewarded in different ways. The sweepstakes are naturally going to receive a high volume of participants, making it more difficult to be rewarded. However, this is somewhat offset by the punch cards where the rewards are more achievable, and the control is returned to the member, allowing them to pick their preferred offer.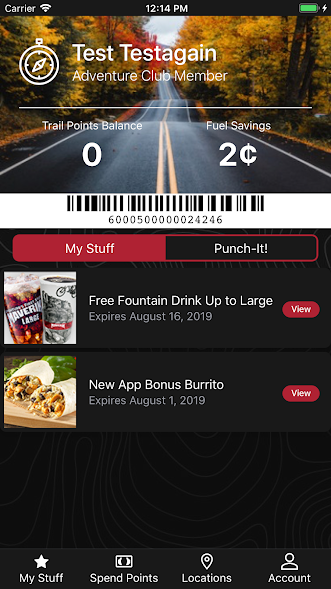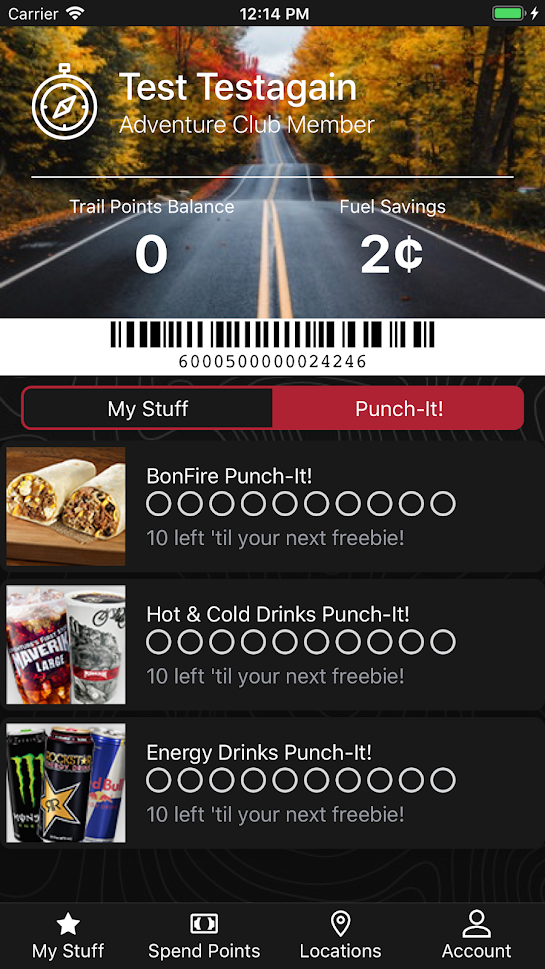 Overall, the program is simple and easy to participate in. Although harder to obtain, the prizes are unique, exciting, and more importantly worth the chance. Considering that we have to fuel up anyway, it's hard not to join regardless of whether you win or not.