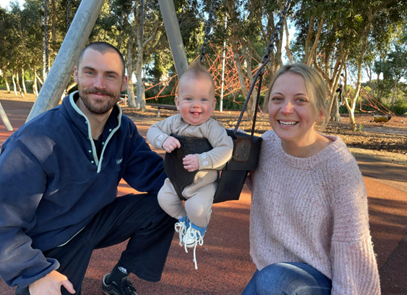 I'm BACK from maternity leave and I've learned a LOT. I know so much more about myself, babies, mums, mess, mayhem and more. Over the last 9 months of caring for my littlest love, Baby Ari, I also didn't completely neglect my first love, Loyalty Programs.
Becoming a new mum has exposed me to new brands I wouldn't have otherwise shopped with. This presented the exciting opportunity to properly engage with lots of new loyalty programs. The most frequented being from Baby Village, Baby Bunting and Bonds, all with basic (and sorry to say boring) discount frameworks, and the best (but still not best-practice) from The Memo with simple tiering, a comprehensive rewards mix and generous referral program.
In my experience, programs designed to appeal to mums for the most part miss the mark. Now that I'm a mum I feel qualified to point out the things which loyalty programs need to understand about mums in order to capitalise on key opportunities:
1. Mums are busy
Keeping another human alive is manageable. But doing anything else while keeping another human alive is not. We need loyalty programs that help streamline the buying experience for us.
Here's some of the things I wanted to see of which zero programs provided:
Convenience: you need to save busy people time. A click & collect boot service would have been ideal so I could do something useful during the 'drive my baby to sleep' phase. Store my receipts and warranties in my member account so I don't have to file them somewhere myself. Implement auto-redemptions on rewards so there's no extra steps or decisions to make on my part.
Personalised offers: show me the deals from my local store on all the accessories which go with my pram, my cot and my car seat. As an example, I receive generic emails like this one almost daily from most programs, not recognising I'm a member, how old my baby is, or most horrifyingly that I already bought the recommended products from this company before he was born!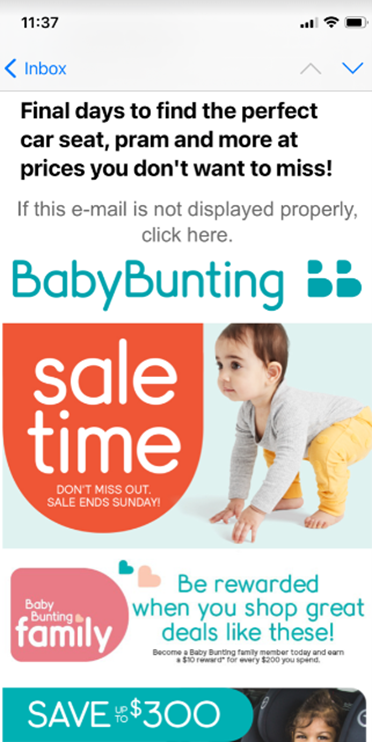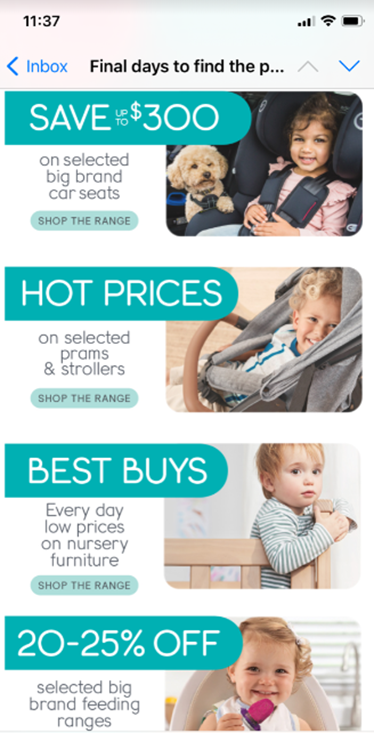 Timely recommendations: send me a summarised list of essentials I'll need to buy when the time to start solids approaches or when we reach crawling age and I'll need to get baby-proofing.
Inspiration: suggest some simple recipes I can make with the baby Weetbix I just bought during my supermarket shop.
Celebrations: why don't you celebrate key milestones and moments with me based on what you know about me. It wouldn't be too difficult to recognise when we reach the 6-month milestone or celebrate when I buy his first toothbrush or walker or big boy bed!
Key Takeout: personalisation will be the most effective and economical way to engage mums, motivate behaviour and build emotional connections. We need more marketing in the moment, recognition, frictionless experiences and any and every mum hack that will save us time.
2. Mums are value ninjas
Even though we're busy, we'll always find time for a bargain. Here's a great example of the kinds of 'PSA's' (public service announcements) you'll find on mum pages about the lengths we will go to with offers stacking and extracting value from multiple programs simultaneously.
This mum has taken advantage of a price matching promise, affiliate cashback offer and program reward dollars all in the one transaction and she's proud as punch.
What's more is the support she has received from other mums in the comments that follow offering praise, sharing similar experiences or even saying how she could have improved and saved more.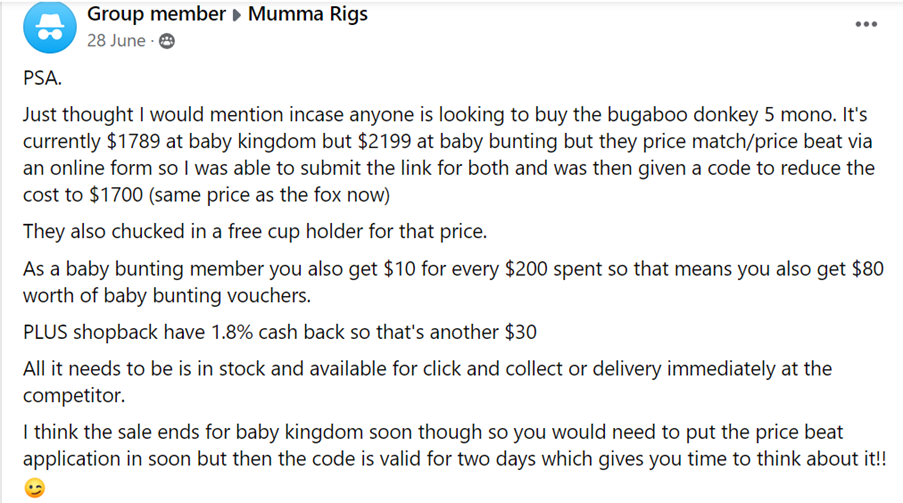 Some of my personal favourite comments on this post inlcude:
'I don't need a donkey but you mumma are my kinda people!'
'This post makes me feel like I need to hire this mum to be, to organise my own life'
'Kris Jenner works hard but this Mum works harder!'
'Anonymous mum to be you're the hero we didn't know we needed'
'We managed to get the mono complete plus duo extension, cup holder, skateboard and capsule adaptors for $2330 thanks to price matching And then a $110 reward voucher for my spending efforts!'
Key Takeout: deliver value and you shall succeed. Value is at the heart of generating stickiness, positive word of mouth, concentrated spend and competitor lock out effects with mums.
3. Mums are the best networkers
Mums are always asking other mums for recommendations and if we love something we'll tell all our friends. We talk about everything from the best travel cot, the warmest sleep suit, how to survive sleep regressions or how to tame a toddler. It's an industry centred around referrals, so why are most brands not making it easy or rewarding for mums to refer other mums?
On the flip side, if we're annoyed we rally and rally hard. NEVER piss off a mum – we have too much buying power and influence.
Here's an example of another PSA about mould found under a cot. Given the recent weather conditions, it's not just this brand at fault – I mean there really is mould everywhere. However, these mums did not appreciate the customer service response they received from this brand and what happened next was brutal. These mums:
mobilised the troops
collected evidence of hundreds of other similar experiences with supporting photos
involved the ACCC to investigate who agreed to issue a formal statement
got the story published in the newspaper and all the top news sites
named and shamed the individual brand anywhere and everywhere (this has got to have done some severe brand damage)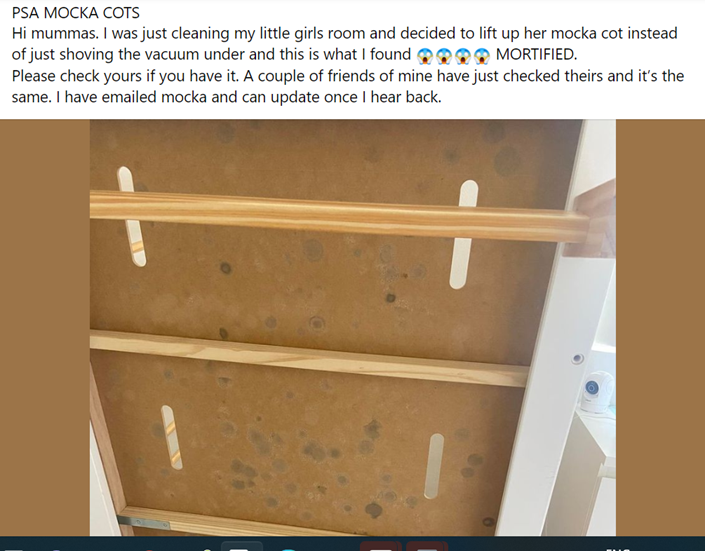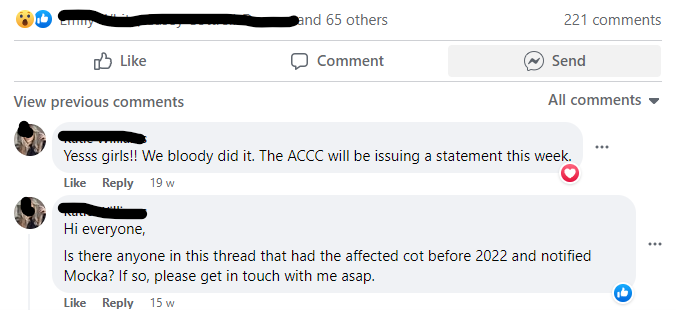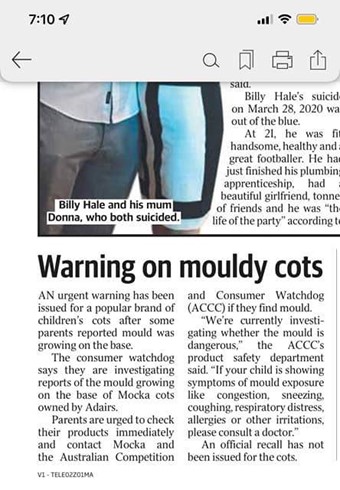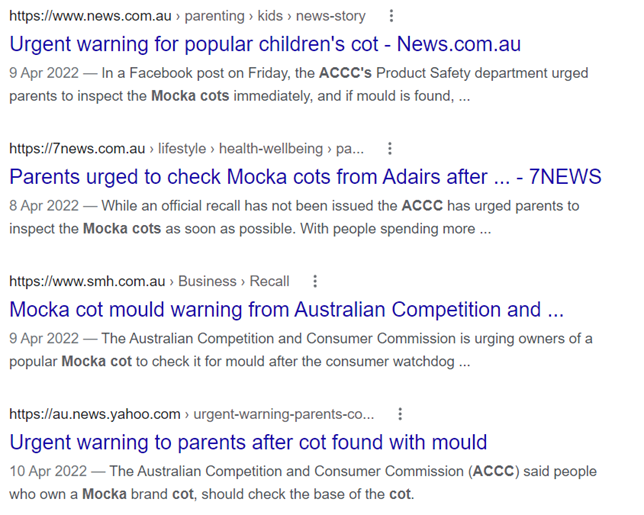 Key Takeouts: have referrals at the forefront. Mums provide a really great base for a quality referral program which should be leveraged as a component of an overall loyalty program to mums. Plus, have exceptional customer support. Be empathetic, understanding and attentive in order to turn any negative experiences into positive ones for mums to share instead.
4. Mums are engaged with being a mum
Being a mum is wonderful, but at times it's isolating, so making us feel like we belong to a community of mums who are going through this wild experience together is an enormous opportunity.
Mums will always find the time to help other mums with support, advice and recommendations. It's just a mum code.
For instance, I wanted to see which loyalty programs mums liked best for this article so I posted in a mums Facebook group asking them. They are so engaged with this page, I had 25 answers in just 10 minutes. Not bad for a bunch of busy mums.
Their answers also support my claim that that mums engage with programs which are simple, seamless and help them save with the favourites being Everyday Rewards and Country Road Rewards.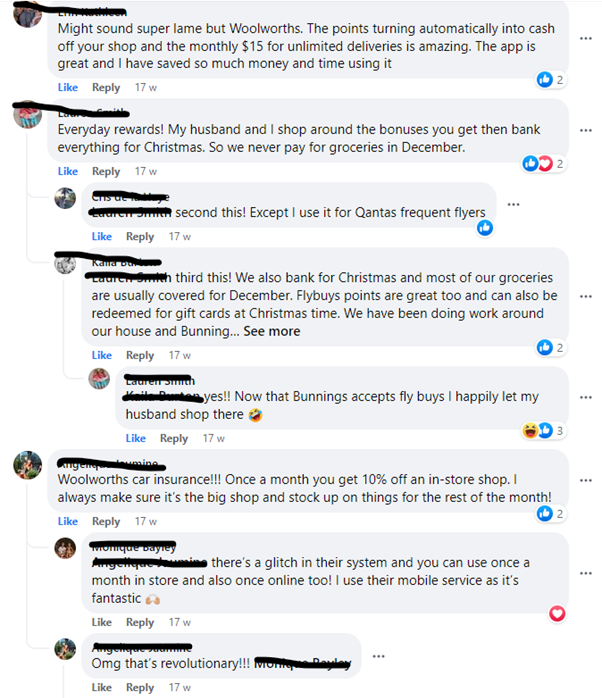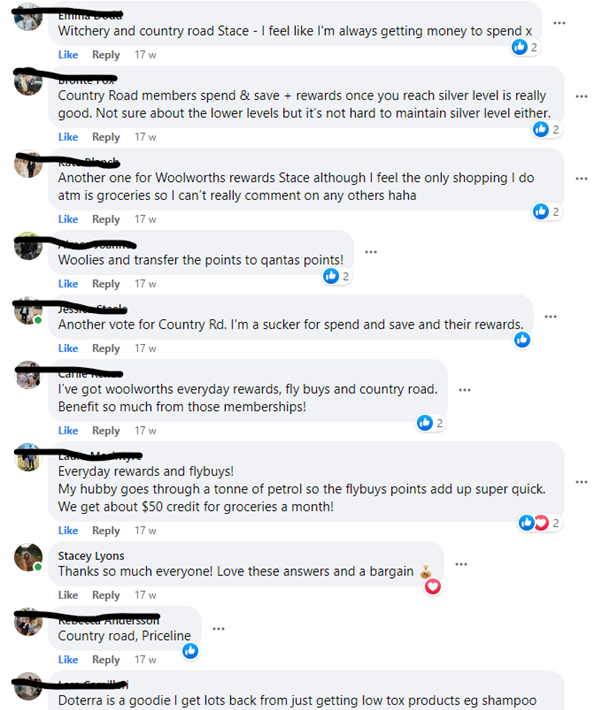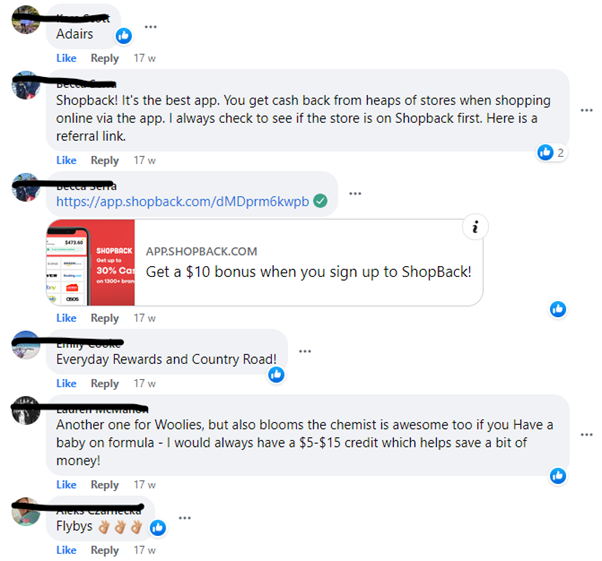 Key Takeout: Create a community to help mums strengthen relationships with other mums and the brand.
5. Mummifying your program
To future proof a program designed for mums, it should be structured with convenience, exclusivity, value and exceptional customer support as the core proposition. Creating a space for community engagement and referrals should also be a focus.
Mums are smart and they're also savvy. They will give unconditional love and loyalty to the brands which reward them appropriately vs the ones which take and give nothing back – (we already have babies to do that)
---