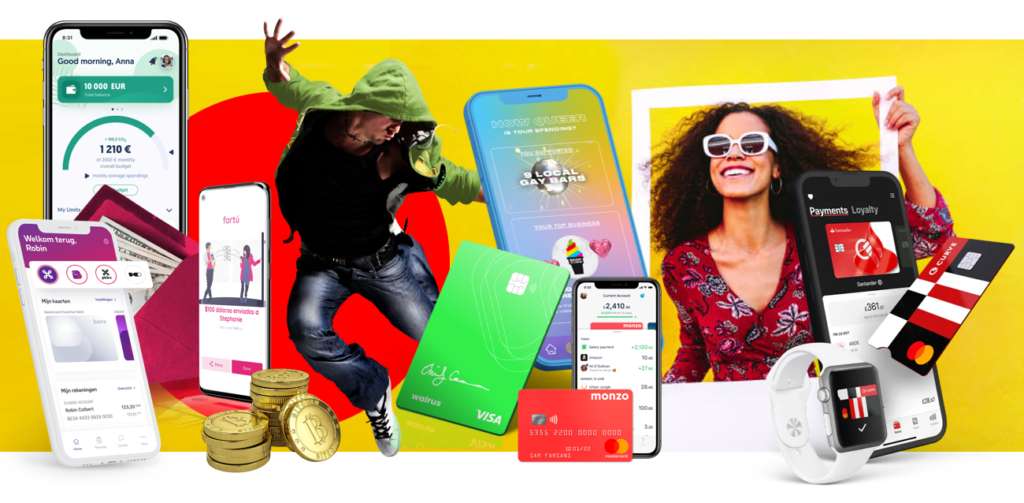 The number of Neobanks continues to increase bringing more alternatives to both retail and business banking. Loyalty has played a big part in their growth and established banks could learn a thing or two from their engagement strategies to create deeper connections with their customers.
Neobanks are digital-only banks that provide banking services through mobile apps and smartphones. Unlike traditional banks they don't have any physical branches and their technology is typically developed from the ground up rather than adapting existing or legacy systems to provide financial services.
The absence of physical infrastructure makes Neobanks cost-efficient. This gives them the flexibility to provide banking services at lower prices and to focus heavily on technology to improve how people access, keep and use their money.
Neobank apps are super easy-to-use as, they remove the friction that is often experienced with traditional banks (think opening an account in minutes, real-time money transfers, or by-now-pay-later facilities). This makes saving and spending easy.
A key characteristic of many Neobanks today is that instead of trying to appeal to a mass audience, they focus on specific demographics and very particular market segments.
For example, Fortú serves the Latino community in the US; First Women's Bank is a personal and business bank founded by women for women; Daylight is a bank for the LGBT+ community in the UK and Banx for the eco-conscious consumer in Belgium.
Working in niche segments means Neobanks can build a deeper sense of community with their clients, personalise their customer experience further and connect in a way that their app users become emotionally invested in their brands.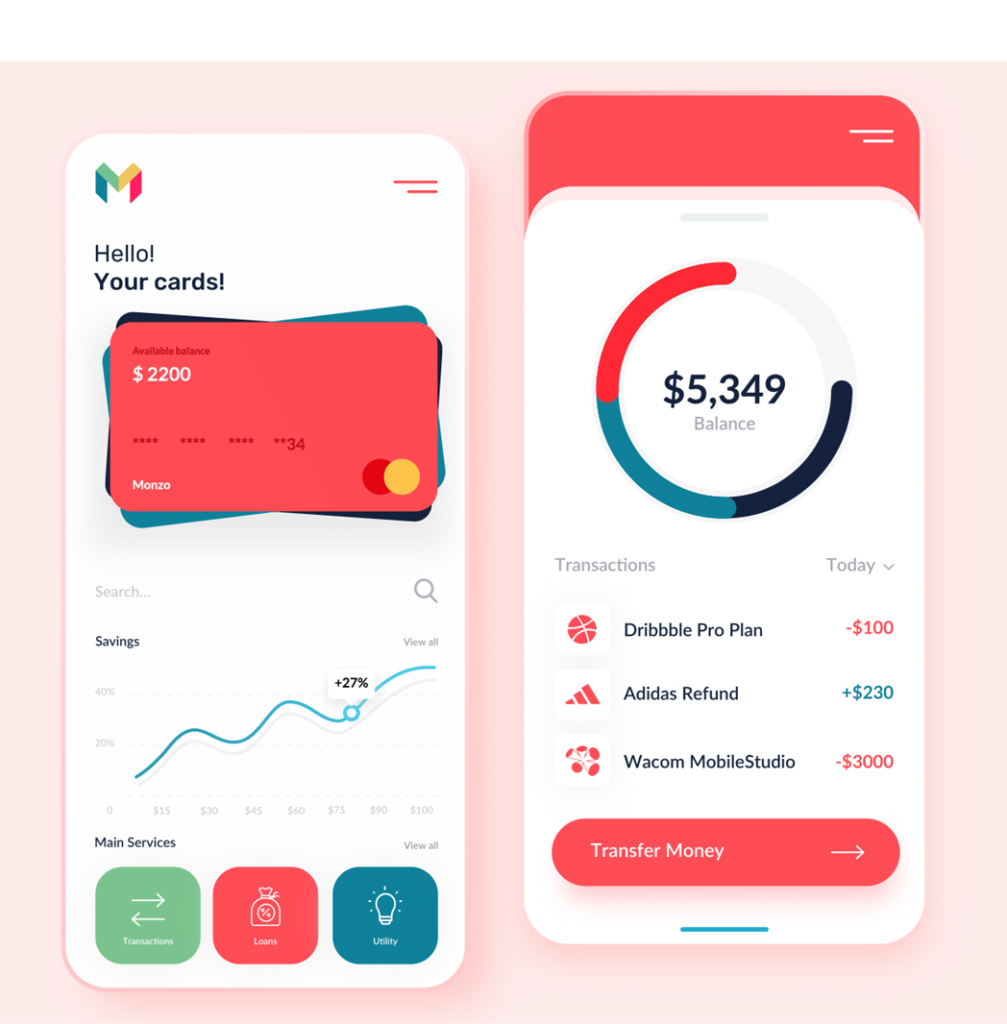 Neobank platforms provide various features such as budgeting, setting up savings goals, reminding users of upcoming bills and sending and receiving money easily. Also connecting multiple cards in one, or integrating to cloud technology so users can see all their finances in the one place. Everything that is needed for everyday banking and managing finances is there.
Neobank loyalty programs
Often Neobanks also have their own signature features too. For instance, Curve has an anti-embarrassment mode for when a card is declined (it activates a chosen backup card) and Go Back in Time facility to switch payments from one card to another when paying with a wrong card (up to 30 days).
However, Neobank platforms have pretty good perks too. They stimulate engagement by giving back to their clients in the form of rewards, benefits, cashbacks, or access to the things that matter to them the most.
Through loyalty strategies and by tailoring loyalty programs for their customer base, Neobanks are very effective at onboarding new customers, driving app usage and engaging with customers to use their banking services.
Loyalty is instilled by providing value to customers throughout the entire experience and they do it well. Here are three Neobank loyalty programs that demonstrate how these banks operate and how they are changing consumers' perceptions of financial services, changing the way people bank.
Walrus.Club
Walrus is a Neobank for the youth in India, a demographic that has been traditionally overlooked by old established banks. People under 24 do not have jobs, don't earn much, or take out loans, but most have smartphones. The industry is changing and Walrus makes banking exciting and fun whilst rewarding an underserved market that is growing.
When joining Walrus.club, members receive a Neon Signature prepaid card and access their Walrus Wallet without the need of a bank account. Here, they can receive deposits from family and friends and use it to make payments.
Receiving and accessing money is easy and the platform has two key exciting features. Members can earn cashback in the form of Bitcoins when using Walrus and play the Walrus Premier League, a cricket game where members can win PS5, iPhone, Headphones, free subscriptions, and many other rewards.
Through the Walrus Store, members can also get additional offers and exclusive discounts on merchants like Dominos, Amazon, CCD, BMS, Flipkart, Myntra, Boat, Cult.fit, etc.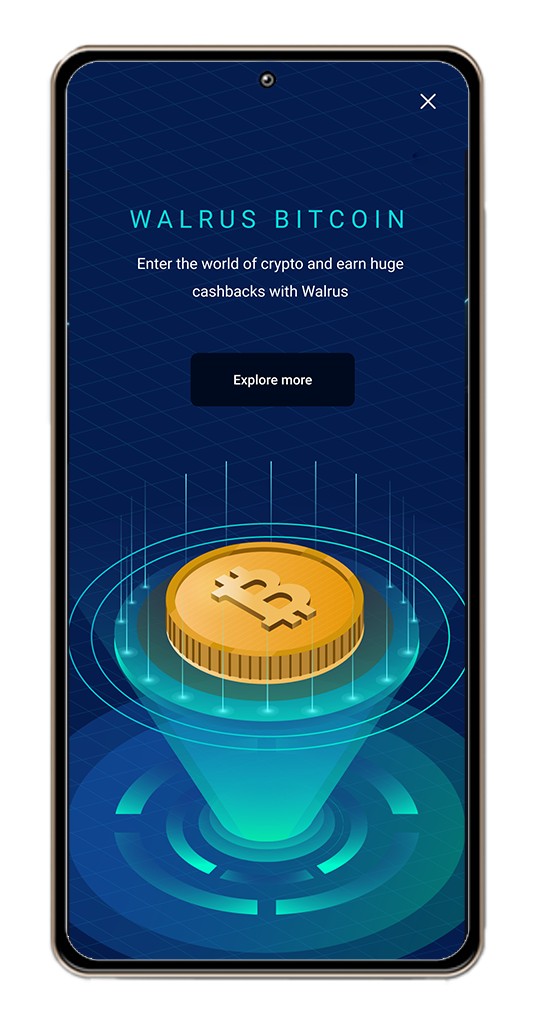 Sony Bank
Japan remains one of the few countries where people do their banking by going to the bank. Sony Bank, however, part of the Japanese consumer and electronic company Sony, is a commercial bank with no physical branches or ATM's.
The company found that the top need for foreigners living in Japan is the ability to do their everyday banking without having to go to a bank in person. So, they launched Moneykit, a digital banking service for foreign residents in the country through a smartphone app.
Sony Bank provides foreigners with seamless payments inside and outside Japan, multiple currencies in one card, and English online banking on the go. What makes compelling banking with Sony Bank however is the Club S.
Club S is a three tiered level benefits program for Sony Bank customers to access greater convenience based on their transaction status. Benefits are complementary to their banking needs and they improve as customers progress from having no tier level to Silver, Gold and Platinum tiers.
| | | | | |
| --- | --- | --- | --- | --- |
| | No level | Silver | Gold | Platinum |
| Cashback rate on purchases with Sony Bank Wallet in Japan | 0.5% | 1.0% | 1.5% | 2.0% |
| Fee-waived cash withdrawals at partner ATMs in Japan | 4 times | 7 times | 15 times | Unlimited |
| Fee-waived fund transfers per month, when transferring Yen | 2 times | 4 times | 6 times | 11 times |
| Fee-waived overseas ATM usage per month | 220 JPY | 1 time | 3 times | 5 times |
| Exchange fee per 1USD | 0.15 JPY | 0.10 JPY | 0.07 JPY | 0.04 JPY |
| Outgoing foreign currency remittance fee (per remittance) | 3,000 JPY | 3,000 JPY | 1 time | 3 times |

Banx
Banx is a Belgian digital bank for the planet conscious individual. They offer bank accounts with debit cards made of recycled plastic or contactless debit cards for those who prefer to do their everyday banking 100% digital.
Customers have access to do their usual banking as with any other regular bank accounts. However, the appeal is that Banx members can also monitor the impact of their purchases on the planet easily through the app.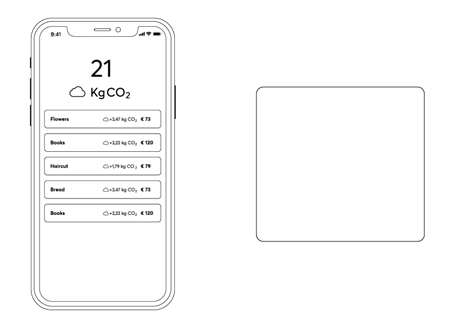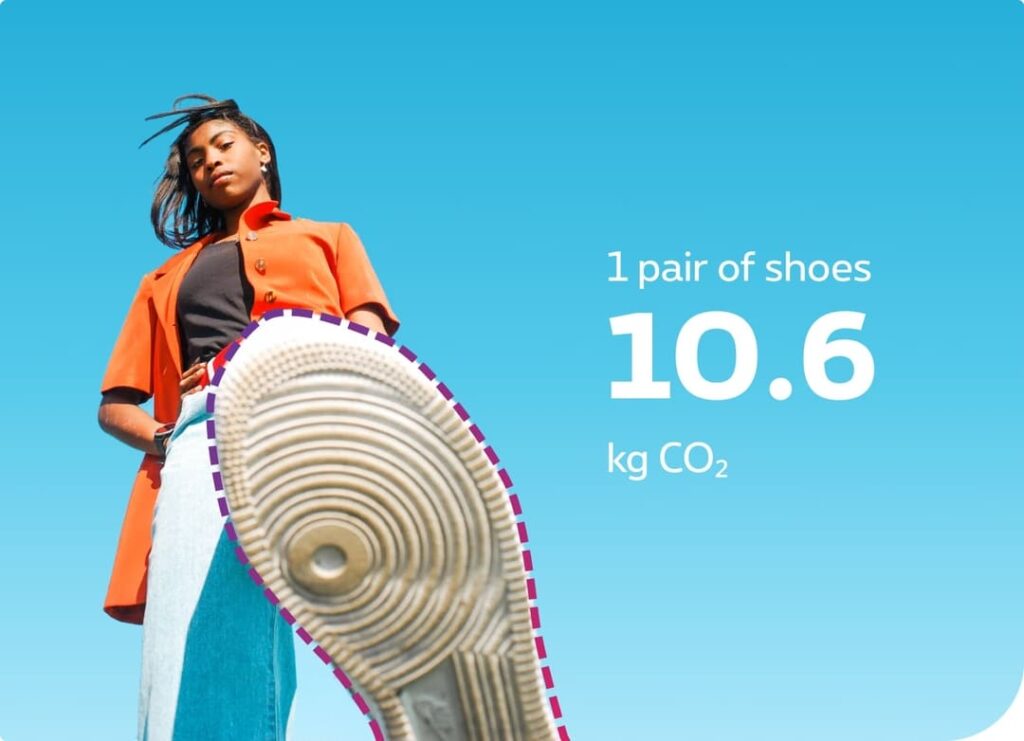 Customers track their carbon footprint based on their spending with an in-app CO₂ dashboard and are encouraged to make more conscious and sustainable choices through a simple loyalty program.
Loyal customers are awarded points every time they use the app, which can then be redeemed for discount vouchers from a network of sustainable and ecological partners such as grocery stores, pet food, eco-travel experiences, sustainable apparel and more. Points can also be used for donations to support sustainable projects. And for every new customer who joins through their referral program Banx plants a tree.
Another way of earning points is by taking challenges, such as going cashless for a month. Through challenges, Banx delivers messages to make users think about the impact transactions have. Users can make personal choices that have a positive impact on society and the planet —minimum banking for maximum impact.

Loyalty – an integral part of banking
Whether it is saving the environment, navigating everyday banking in a foreign country or being a teenager managing money, Neobanks are creating stronger relationships with customers.
Whilst security, the banking services and transparency are priority factors when selecting a financial provider, Neobanks embed loyalty into their offering front and centre.
A loyalty program not only helps them acquire new customers, engage with existing customers, or reduce churn. By introducing rewards and benefits relating to day-to-day savings, which facilitate purchases or management of finances, they are adding value to their product. This is something customers take into consideration as part of their banking decisions.
A combination of service, functionality, focusing on a like-minded community, and loyalty strategies sync Neobanks with their customers' personal needs and interests. A formula traditional banks can attempt to address as they face competition from Neobanks.