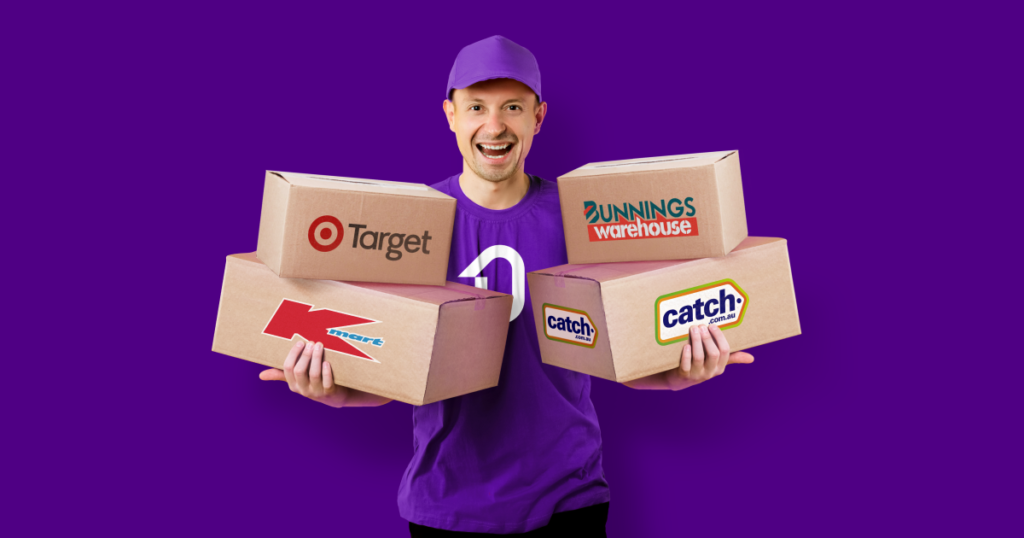 The OnePass program launched into market a few months ago and brings 4 well-known brands together: Catch, Bunnings, Kmart and Target. I am a fan of the naming convention, because it indicates simplicity and ease of use.
Although there is value to be extracted, there is also some confusion and clunkiness. An opportunity exists to streamline the member experience.
Registration
The registration experience was somewhat painful. As millions of consumers already had existing accounts with at least one of the 4 brands under the OnePass umbrella, a question would have been how to use all that data without duplicating accounts and causing significant data integrity issues.
The approach used was to link existing accounts to OnePass, which, in principle, is a good way forward. In practice though, the process was longer than expected. I had existing accounts with all 4 brands, and it took me a good 20 minutes to get everything linked, because the linking process for 2 of the 4 brands was quite convoluted. In my view, it's worth revisiting that entire experience to optimise it, as many members would likely drop off at this stage – or simply not be able to link.
Member login experience and member account
Each brand has its own unique login functionality, which can be confusing for some people.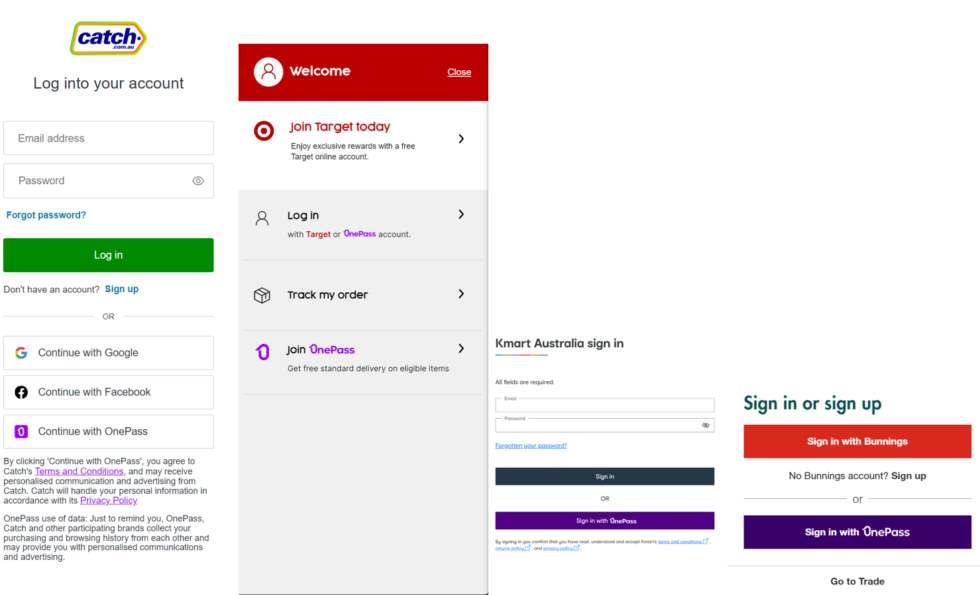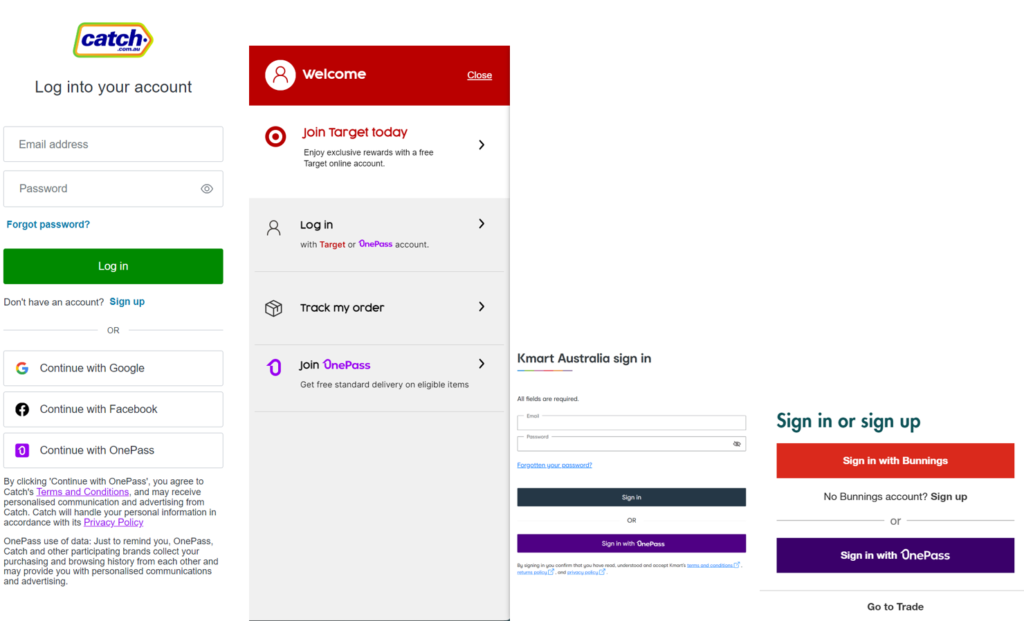 Signing into each brand still features their own account as an alternative to OnePass. This makes sense, because if someone isn't a member of OnePass (and don't want to join), they should still be able to login.
What doesn't make sense, though, is the sign up functionality. For instance, Target offers a $10 voucher for new joins. I received a $10 voucher when I linked my Target account to OnePass, yet using the OnePass sign-up doesn't mention it.
I like the ability to use OnePass to log in to each brand, which saves time. However, upon logging in to OnePass, I see my activated and linked brands. When clicking on those brands, I am then asked to login again on the brand website (for which I can use OnePass).
The expectation would be that I'd already be logged in though, rather than having to do it again. Granted, it's one click (assuming you're already signed into your OnePass account), however, that could easily be handled on the back-end without forcing the user to take an additional action).
Besides that, the member account has the basics required to manage it in a single portal. There is also the ability to manage accounts with each of the 4 brands directly, so I hope there's a two way API that exists to ensure that members don't have to input the same information twice.
Key benefits
The headline benefit is free delivery on online purchases. This is brand, product and minimum spend specific, which means there isn't a single message across the board. Having said that, Catch, Kmart and Target are fairly similar with their propositions.
There's also a Disney+ subscription bundle $14.99, which is positioned as saving members who sign up for it $3 per month. What I find interesting about this is that a standalone Disney+ subscription was $11.99 as of November 2022, which is the same month that OnePass launched. In December 2022, the standalone cost went up to $13.99. An interesting coincidence.
There's also the ability to earn Flybuys, but that was already in place prior to launch.
Here's what you get at a brand level:
Catch: free delivery with no minimum spend, member pricing, early deal alerts and a priority hotline.
Bunnings: a limited time, $10 welcome voucher, 3 hot beverage vouchers and 3 key cutting vouchers + free delivery on eligible orders of over $80.
Kmart: free delivery with no minimum spend.
Target: a $10 welcome voucher + free delivery with no minimum spend, excluding large items and clearance stock. There's also a call out within the member profile to scan the OnePass barcode in store to personalise your experience. I'm yet to understand what that looks like.
Catch is arguably the most evolved of the 4 brands, given its strong heritage in the eCommerce space. Once logged in, members can clearly see that OnePass is active, OnePass member deals are easily accessible and that Flybuys has been linked.
Final thoughts
If you're an avid online shopper, you'll more than cover your $4 per month outlay with a single purchase from any of the 4 brands. What this program does well is remove the friction of paying a minimum of $8 or $10 in shipping costs for a product that, in a lot of cases, might only be worth $10 itself. That's absolutely a win for the customer and the value is definitely there.
However, if you're like about 75% of people who prefer to shop in bricks and mortar stores, you're not going to extract much value from this program.
OnePass also doesn't quite hit the mark in terms of seamless member experience just yet, but it should be recognised that undertaking this mission across 4 completely separate eCommerce sites is a major piece of work.
In my view, the goal should be to move all 4 brands to the Catch model, specifically featuring member pricing. We've seen member pricing work incredibly well for My Dan's, which is one of my favourite loyalty programs because of its simplicity, value and personalisation.
If all 4 brands can get that right and have a solid combination of member pricing + free delivery, and combine that with a meaningful member lifecycle management strategy (whilst also allowing members to earn Flybuys), OnePass has the potential to be Australia's answer to Amazon Prime.