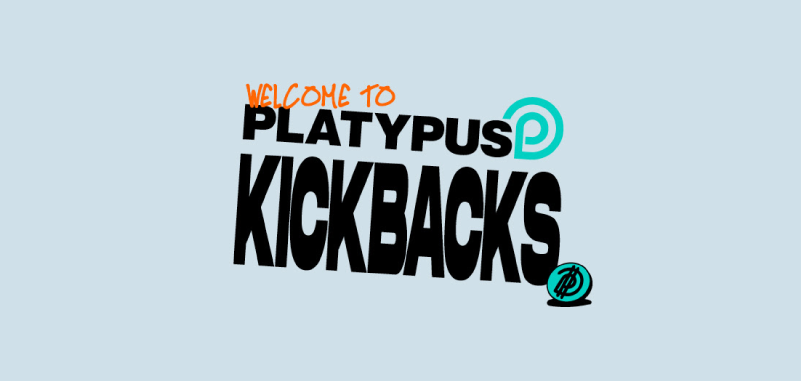 For sneaker enthusiasts, finding the perfect pair of shoes can be a thrilling experience. However, what if the purchase of those shoes could earn rewards? Enter Platypus Kickbacks, the loyalty program from Platypus Shoes that rewards customers for their purchases and loyalty.
What is Platypus Kickbacks?
Platypus Kickbacks is a loyalty program designed for Platypus Shoes customers. It rewards members for every dollar spent and offers exclusive perks, such as competitions, events, giveaways, and members-only offers.
How the program works
Join
Joining the Platypus Kickbacks program is a simple process. Sign up can be completed online or in-store. Online sign-ups required customers to fill out a few details via an online form. In-store sign ups occur at the point of sale, providing staff with a value proposition tool to encourage customers to share their email address on the spot. Members that sign up in-store receive a follow up email to allow them to complete registration, earning them points from the recent purchase, plus the welcome bonus.
New members are assigned a welcome bonus of 100 bonus points. The welcome bonus encourages a member to achieve their first success – the moment a member makes their first redemption – as early as possible by leveraging the behavioural psychology of the endowed progress effect.
Earn and Redeem
Once signed up, members will earn one point for every dollar spent on all purchases.
When a member accumulates 200 points, they will receive a $20 reward, which is valid for six months from the issue date. An email notification will be sent to the member when a reward is unlocked, and the member can track progress within their member account.
The benefits of joining the Platypus Kickbacks program
The core proposition of the Platypus Kickbacks program is to reward members for their loyalty. By offering 1 point for every dollar spent and a $20 reward for every 200 points earned, the program incentivises customers to shop at Platypus Shoes.
In addition to earning a kickback on spend, members get access to several other benefits, including access to:
Competitions & events: Participate in competitions and events for Platypus Kickbacks members
Giveaways & freebies: Score exclusive freebies and enter giveaways
Exclusive member offers: Enjoy access to members' only offers
A program with growing room
While the Platypus Kickbacks program is simple to understand and offers quick rewards, the value proposition of the program could be more uniquely aligned to the Platypus brand and its target customers.
To make the Platypus Kickbacks program more engaging and valuable to members, Platypus Shoes could consider implementing unique ideas to reward members, capture data, and make members feel valued. For example, the program could offer exclusive access to limited edition shoes, personalised product recommendations based on members' purchase history and preferences, and early access to sales and events.
Platypus Shoes could also improve the program by offering members more flexibility in communication frequency and types of communications they receive, rather than a new email every three to four days and a simple opt-in/opt-out. The brand may find greater impact and efficacy with a communications strategy that is more closely aligned with the typical buying cycle.
Finally, Kickbacks could make members feel more valued by offering personalised services and surprises. For example, the program could offer members a free shoe cleaning or customisation service, or send surprise gifts or samples with their purchases. These small touches would make members feel more connected to the brand and more likely to continue shopping with Platypus Shoes.
Conclusion
Overall, the Platypus Kickbacks program is a great way for sneakerheads to earn rewards while shopping for their favorite kicks. Its simplicity and quick rewards make it a compelling loyalty program for frequent customers, and is a good starting point for Platypus Shoes to build upon. By continually refining and improving the program, the brand can strengthen the proposition even closer to the what shoe enthusiasts care about.