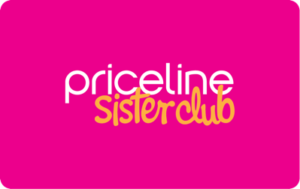 Here at Loyalty & Reward Co we didn't grow up wanting to be loyalty management consultants. Instead we dreamed of being famous fashion models. Unfortunately we were cursed with unfashionable looks, which stunted our career growth to such an extent we were forced to fall back on consulting to cover our rent and wine costs. Sometimes that's how careers evolve.
We never lost our interest in modelling however, so you can understand our excitement with Priceline's recent announcement which merges modelling and loyalty into a single campaign.
Priceline and Girlfriend Magazine have teamed up for Girlfriend Model Search 2017, which tours the country interviewing young budding models. 6 finalists are selected, but as with most things, there can be only one.
In case you're totally out of touch with everything important in life and don't know, last year's winner was Imani. Here's a quick recap video to bring you up to speed:
For this year's competition, Priceline have tapped into the power of their Sister Club loyalty program. Loyalty & Reward Co love Sister Club, and even more so with its recent makeover.
Sister Club is the only major loyalty program we know of which is principally targeted at a specific gender, a bold move which had really paid off. Members can enjoy lots of perks including:
Earn points on purchases, which are converted to a dollar credit each quarter
Birthday rewards
Secret Sales and Exclusive Events
Competitions
Tier benefits (Diamond and Pink Diamond) including free seasonal gifts
Insiders tell us member numbers are in the millions and engagement is very high. Our favourite part is actually the exquisitely-designed join process. Customers can join at the register simply by grabbing a card and providing their email address. A link is then emailed out with an invitation to complete the registration with just enough details.
Now for the fun bit; Sister Club members who wish to enter Girlfriend Model Search 2017 are invited to join the Priceline Pharmacy VIP express lane at the roadshows to fast-track their way to see the judges. Accessing the VIP Express Lane is easy. Members simply need to buy $30+ of Priceline products and scan their Sister Club card, then show the receipt on the day. This is a big perk. The queues can get very long and they move slooooow.
Go Girlfriend!
Philip Shelper is a specialist loyalty consultant based in Sydney, Australia who obsesses about everything to do with loyalty and rewards. His company Loyalty & Reward Co are a leading loyalty consulting firm.
Let's connect! https://au.linkedin.com/in/philipshelper