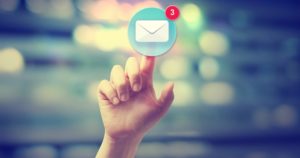 Back in 2008, I joined Qantas Frequent Flyer, and worked in the Program Design team for nearly 4 years. That period was a golden one for Qantas Frequent Flyer; the member base grew from 5.5m to 8m members, profitability tripled to $350m+, major partnerships such as Woolworths and Optus were signed, and indirect earn points transfers were blocked which generate a massive spike in Qantas-branded credit card take-up.
Qantas Frequent Flyer was (and remains) the hottest program in town. Taking advantage of the rapid growth, the business invested in expanding all areas of the business, including marketing and analytics. Developing advanced segmentation models and personalised communication approaches, Qantas Frequent Flyer quickly developed into one of the most sophisticated digital marketing companies in Australia.
The key metric from that time which is relevant to this article is Qantas' eDM open rate. In 2008 it averaged around 35%, but with the ramp up in marketing over the next several years, it declined below 30%. Still, this was an impressive open rate from a top-quality marketing team.
Now to present times. As a loyalty management consultant, I'm fortunate to meet large numbers of marketing managers across a wide variety of industries. One thing which is consistent is the high eDM open rates they report; most say 50-60% of the customers they send an eDM to are opening it. 50%-60%! When Qantas Frequent Flyer was successfully achieving 35% during a golden period of growth and engagement?
Nah.
Unfortunately this appears to be a state of delusion, and one which has grown in proportion with the rise of smartphones. In 2008, the iPhone was only just being launched in Australia and the number of people opening and reading emails on mobile devices was relatively low. These days 54% of email is now opened on a mobile device (Litmus 'State of Email' March 2017).
And herein lies the problem. For the majority of email Apps, in order to delete an email the user must first tap on it. This records in eDM tracking systems as an 'email open', even though the user simply wanted to delete it without reading it. Those high eDM open rates are recording a false read. The numbers cannot be trusted. Your massive eDM open rate is a lie.
Rather than perpetuate the lie, recognise your real eDM open rate is a fraction if what your reporting is telling you, and move the focus to clicks, which has always been a much better indicator of customer engagement anyway.
Clicks don't lie.
Philip Shelper is a specialist loyalty consultant based in Sydney, Australia who obsesses about everything to do with loyalty and rewards. His company Loyalty & Reward Co are a leading loyalty consulting firm.
Let's connect! https://au.linkedin.com/in/philipshelper