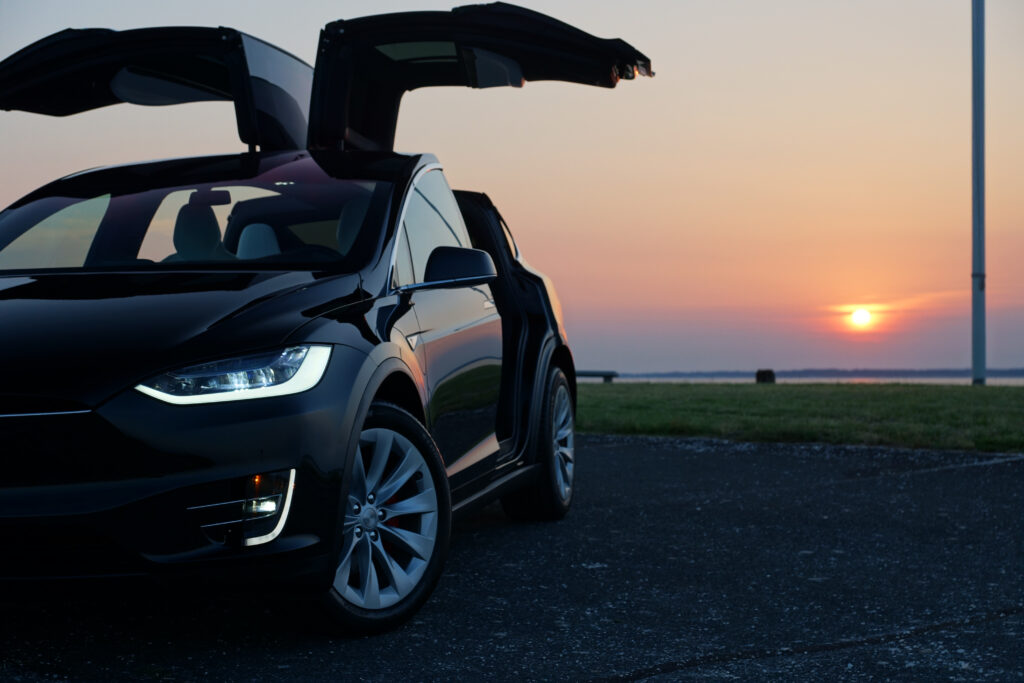 You can always spot a Tesla on the road. The design is impeccable. Quality finishes, smooth lines, some even with (almost Batmobile-like) doors that open upwards, which really positions Tesla as a luxury electric vehicle (EV). Additionally, with sustainability at the core of the brand offering, I daresay a Tesla is on many a wish-list.
Two main barriers holding potential owners from purchasing a Tesla are:
The price
Where to "fill up"/ recharge?
The entry price for a Tesla is approximately $60,000AUD; however, for a top of the range vehicle, you could spend just shy of $200,000AUD.
With the governments of Victoria, South Australia, and NSW currently offering a $3,000 rebate on EVs, and interest rates at an all-time low for vehicle finance, a Tesla may be within reach for aspiring owners. Other benefits seen across varying states include reduced luxury vehicle stamp duty tax, free/reduced registration prices, and the ability to use transit T2 and T3 lanes.
Charging your Tesla need not be complicated either. Owners can plug in at home (just like a mobile phone), certain public locations such as shopping centres, hotels, and petrol stations or on the road at dedicated EV charging stations. Charge times range from forty-five minutes (rapid charge) to ten hours to bring a Tesla from empty to fully charged, lasting five hundred to six hundred kilometres.
In fact, there are more EV charging stations than petrol stations in the Sydney CBD.
For home charging, Tesla recommends plugging the car in every evening for a top-up charge and keeping the battery level between eighty to ninety per cent for daily use.
Throughout the USA and Europe, Tesla Supercharge stations are created with comfort in mind alongside cafés, restrooms, and free WIFI – a welcome rest stop for long-distance travellers.
Plus, EV owners can boast that their vehicles are better for the environment, contribute less pollution from harmful exhaust emissions, are quieter to drive, more powerful, and smoother on the road. Teslas, in particular, come with some pretty cool features, such as a front trunk, or "frunk", made possible with the exclusion of a petrol-powered engine and more compact parts. Moreover, the most recurring expense, the charging of an EV, is far more affordable than buying fuel e.g., to take your EV from twenty per cent to eighty per cent via rapid charge is usually under $10.
EV technology is getting better and better. With billions of dollars being invested into battery technology, the cost of future EVs will be significantly reduced and more car manufacturers will be encouraged to enter the EV space with an extra thirty-five models expected to be released in 2022.
Tesla's Referral Program
In 2021, Tesla was rated the world's fastest-growing brand, which is an unbelievable achievement, given Tesla spends little-to-no money on advertising. Sure, the company is headed-up and steered by the unique character that is Elon Musk, and look, Elon's "musk" gets the brand a fair way up the innovation recognition ladder with social media buzz and frequent controversial mentions in the press; however, something must be said of the well-designed Tesla Referral program(s). The key strategic focus for the brand has clearly been around powering advocacy.
Advocacy over advertising.
Advocacy instead of advertising.
Advocacy as the advertising.
Absolutely brilliant!
Here's why, and here's how…
Would you be more likely to buy a product because you saw it advertised on a billboard?
OR
Because a friend that recently purchased the product strongly recommended it?
Of course, the advocacy over the advertising, right?
Brand advocates are a powerful force in capturing new customers by providing positive, and often public references for a brand. Voila: effective advertising!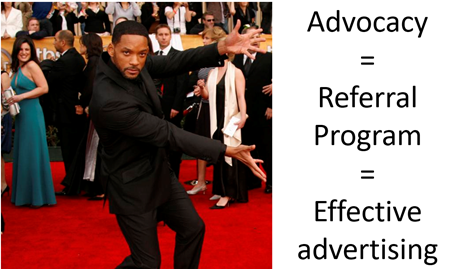 As a loyalty consultant, it is astonishing how many brands consider their advocacy strategy as a secondary issue, particularly when engaging Loyalty & Reward Co to design or redesign their loyalty program. Often brand awareness is a key objective, and advocacy can prove more cost-effective in achieving awareness and ultimately, new customers. Advertising costs more and is often less targeted, yet there's almost always a sizeable budget allocated for promoting the brand.
How has Tesla done advocacy in the past?
Tesla frequently rotates or evolves their referral strategy.


Tesla Referral Strategy 1.0:
Tesla's original referral program rewarded referrers and their referred friends with $1,000 credit upon ordering a new Model S or Model X. This strategy reportedly returned 40x ROI.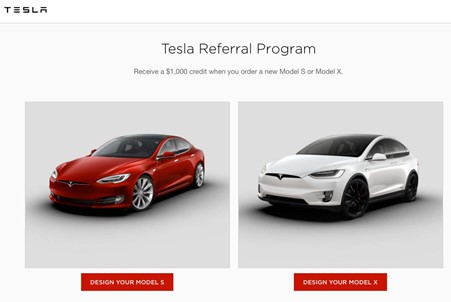 Tesla Referral Strategy 2.0:
The second referral strategy was built upon improving strategy 1.0. However, there was a competition where the owner with highest number of referrals won a brand-new Tesla P90 Model S, a home charger, and a trip to the grand opening of Tesla's Gigafactory. The winner made 188 successful referrals. This program returned 42x ROI.
Tesla Referral Strategy 3.0:
Strategy 3.0 saw referrers earn $1,200 in Tesla credit and an entry into a competition where winner would get to tour SpaceX headquarters. This would certainly be a nice conversation starter at future dinner parties.
Tesla Referral Strategy 4.0:
Tesla mixed things up in version 4.0 of their strategy, adding elements of exclusivity and experiential reward:
10 referrals – an invitation to Tesla's next unveiling event
5 referrals – Tesla's exclusive wheel rims that are unavailable for purchase
3 referrals – A Tesla owner's jacket that is unavailable for purchase
2 referrals – A Tesla duffel bag that is unavailable for purchase
(Source: https://growsurf.com/blog/tesla-referral-program)
Tesla Referral Strategy 5.0:
The most rewarding referral program to date could be which was recently discontinued by Tesla.
The latest Tesla Referral Program allowed existing Tesla owners to share their personal referral code with aspiring Tesla owners, which rewarded both the existing and the new owner with free Tesla Supercharging, including the first 1,000 miles (or 1,609kms).
Tesla owners quickly realised that they would just need to refer a friend (or stranger) to purchase a Tesla every six months to enjoy free Supercharging ongoing.
Know a Tesla owner that might be able to refer you? Unfortunately, as of September 18, 2021, purchasers of new Tesla vehicles are no longer eligible for Referral awards.
It appears the program did meet the primary objectives of awareness and increased sales. However, it may have been just a little too successful (and expensive) to sustain.
This most recent Tesla Referral Program created so much EV-powered-hype that owners would spam social media with their referral links in the hope of winning some free mileage. Referrers could even score a brand-new ride if they successfully referred fifty prospective Tesla buyers!
A long-time friend who has been an EV enthusiast for the better part of a decade recently communicated that he believes Tesla will bring back the referral program. Although, a brief call to a local Tesla showroom diffused any hope of the program returning in its previous form. It appears Tesla is reluctant to resurrect the referral program due to misuse, and sharing referral codes on social media.
In 2018, Youtuber Ben Sullins referred over $12 million worth of Tesla sales, winning himself not just one, but two free Founder's series Next Gen Roadsters.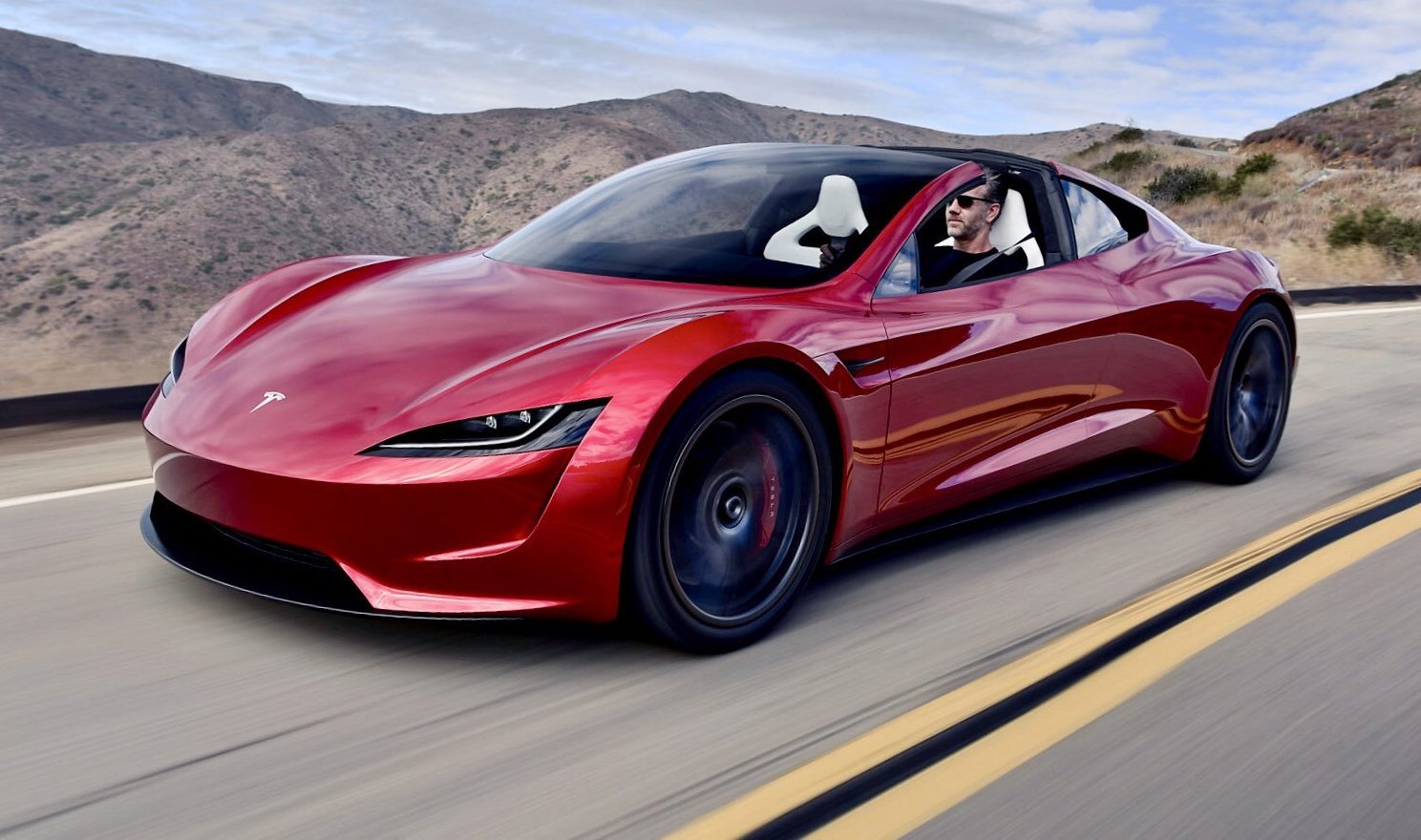 Tesla received a whole lot of bad press around delayed delivery of Roadster referral prizes which no doubt also played a part in the discontinuation of the referral strategy.
So… to have a referral program (plucks petal) or to not have a referral program… (plucks petal)?
Brands wanting to increase awareness and advocacy should not over-strategise on trying to perfect a referral offer if it will significantly prolong the launch of a new referral program.
Like Tesla's, the best referral programs evolve and allow for trial and error. Sometimes the success of a referral program can force the business to re-evaluate the offering due to costs and effort of fulfilment, which reflects good-practice regardless.
Taking a risk on a few rotating turbo-charged referral strategies may just be the key to sparking the advocacy displayed by Tesla enthusiasts across the globe.