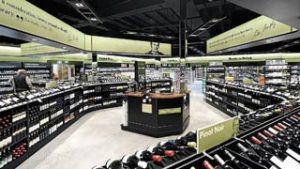 The My Dan Murphy's program launched a few years ago with the key benefits of member offers, tailored VIP events and the chance to enter competitions.
I must admit that my own experience back then (mirrored by many other members) was that there wasn't much point in scanning because there was no obvious benefit for doing so. Members offers were few and far between. VIP events, well…. let's just say the personalisation didn't work all that well.
Several months ago, on the back of a promotional email around craft beers which featured member pricing, I decided to give the program another try. Needless to say, I was somewhat sceptical.
I tentatively walked into my local Dan's and headed for the craft beer section. The first thing I spotted was the beer brand from the email with member offer pricing. Additionally, numerous other brands featuring member pricing were quite visible. There was choice!
With my Dan's card safely tucked away in my phone's digital Stocard wallet, I kept glancing at others wondering if they, too, were aware of the same member offers I was. Actually, the feeling was one of exclusivity, somewhat akin to entering the Business Class lounge while watching others fight for the limited seating spots in the main airport.
I picked up several six packs of craft beer. I'd had one of these brands previously, but not the other two. This is an important distinction to make, because member pricing (an approximate saving of 35%), helped increase basket size and convert me to trial something new.
Having then scanned my Dan's card, the savings were clearly visible at POS, which provided a good reason to continue scanning my card in the future.
Naturally, I was quite interested in what sort of communications I'd receive post-purchase. The expectation was that based on my transaction, I'd start receiving more personalised offers.
I was pleasantly surprised when I started receiving offers for more Pale Ale, which was the type of beer I'd purchased. The next time I transacted, I also purchased a Rosé and the very next day got some recommendations for other wines of that type.
Since then, I'd purchased Whiskies, more Pale Ale and more Rosé – all in the name of loyalty program research – and the subsequent communications have all been meaningful and designed to convert.
In fact, the last communication I'd received was a simple confirmation of me purchasing something new. Not difficult to execute, but quite meaningful and pleasing to see.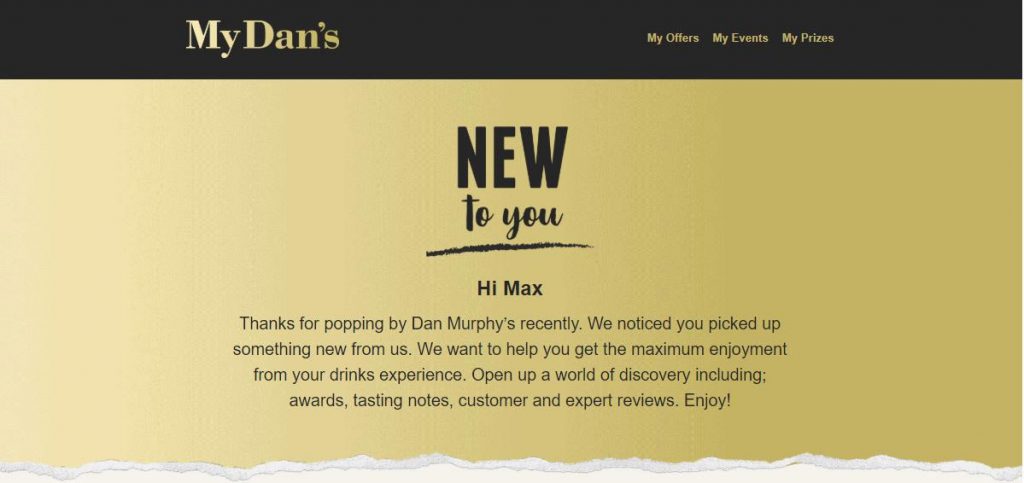 The My Dan Murphy's program is now a good example of a lifecycle strategy that targets members with content they want to see.
So, what is it about the revised member offer strategy that works? 
Member offers make you feel special; people like the idea of exclusivity. The pricing strategy is of course critical to this – compelling savings are a key driver to extracting value and makes members feel they are getting a better deal.
Member offers increase in-store dwell time; the evolution from very limited offers per category to numerous has been a great improvement. There is now choice and that means further consideration – which ultimately results in more time spent in-store.
Member offers help facilitate new product tastings; seeing value in one category prompts members to view other categories and trial new drinks – because of better pricing.
Member offers help insulate from competition; knowing there are numerous options to choose from at decent savings off RRP will prompt customers to travel a bit further.
Seeing a brand evolve its offering and communications in this way is very satisfying, both as a loyalty consultant and doubly so as a member. Bravo, Dan's.