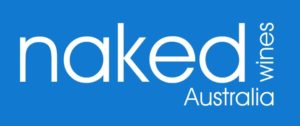 Loyalty & Reward Co recently had the pleasure of purchasing a case of reds from Naked Wines. We were especially impressed by pretty-much everything about them, as the whole experience is cleverly-crafted to drive deeper and deeper engagement with each sip.
One of our staff members is a Naked Wines' Angel (more on that later), and they gifted to the office a discount voucher saving $100 off our first order. Being that time of year, we decided to jump on the website and stock up.
Not being members, the range we could purchase was limited, which made us immediately want to be members. The website is well-designed to support customers find a wine they'll like, with analytics-based recommendations and a 'members would buy it again' percentage rating (e.g. '97% of members would buy this wine again').
We searched through the red wines and selected 3 bottles each of the 4 wines with the highest-possible 'members would buy it again' ratings. With the $100 discount the case set us back just $247.
As part of the transaction, we were invited to be added to the list to become an 'Angel'. This is the truly differentiating and compelling part of the Naked Wines proposition. Angels help a network of talented smaller winemakers to make wines by providing them with guaranteed sales via a distribution channel that delivers a reasonable margin. Angels support the winemakers by depositing $40 a month into their Naked Wines account towards their next order. The money can be spent on any wine whenever the Angel wants. In return, Angels save at least 25% on each order.
There are currently around 58,000 Angels in Australia, and Loyalty & Reward Co is on the waiting list. This is like being asked to queue out the front of a trendy club. We want in. Each week we're sent an email telling us how we're progressing (currently there are 3,964 people in front of us and 5,562 people behind us). From an engagement psychology perspective, they couldn't play it better.
The great thing about Naked Wines is the end-to-end experience is outstanding. We were delighted with the next-day delivery of our case. Included in the case was a booklet telling the Naked Wines story, plus a dozen Christmas gift tags with a $100 discount for a new member in case we wanted to gift the wine (not likely!).
After drinking a few, we downloaded the Naked Wines App, which after signing-in automatically loaded our order history. This made it super-easy for us to rate & review the wines we'd tasted. Each of the wines was superb, especially the Jen Pfeiffer The Diamond Shiraz 2015 and the Brian Fletcher Estate Margaret River Cabernet Merlot 2015. A few days after submitting our reviews, we received personal responses from each of the winemakers, thanking us for our feedback. A wonderful touch, but more importantly, a medal-winning case study in how to optimise engagement at each touch-point of the member journey.
Cheers!
Philip Shelper is a loyalty management consultant based in Sydney, Australia who obsesses about everything to do with loyalty and rewards. His company Loyalty & Reward Co are a leading loyalty management consulting firm.
Let's connect! https://au.linkedin.com/in/philipshelper