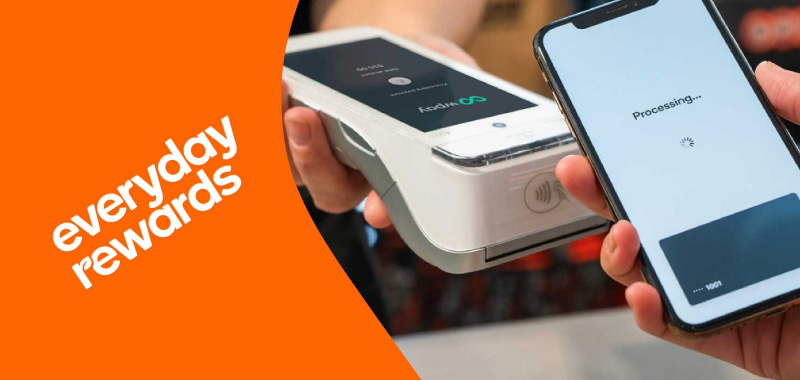 Woolworths is about to do something big.
Back in June, Woolworths announced it was taking the 'next step in its evolution into a retail ecosystem' with the launch of its stand-alone payments business, Wpay. The new business unit sits within WooliesX, the ever-expanding (and innovative) digital arm of Woolworths.
As the fifth largest processor of card payments in Australia, Woolworths is planning to use their scale and pre-existing payment capabilities to offer a payment solution to merchants outside of the group.
Wpay is said to provide Australian merchants an end-to-end payments platform with features including integrated in-store and digital payments, digital wallet support, payment services and gift card program management – including sales, redemption and distribution partnerships.
How does this tie into loyalty and the Everyday Rewards program?
At the bottom of the June announcement was a hint from Woolworths General Manager of Fintech – Paul Monnington:
"Aside from payments, we know merchants are also looking for simpler ways to integrate gifting, loyalty and direct marketing platforms to engage customers while maintaining direct relationships."
This is big.
Loyalty & Reward Co have highlighted the convergence of loyalty and payments as one of the mega trends in loyalty – now one of the largest payment processors in Australia is directly entering the world of payments technology.
A recent article reported that Woolworths are about to trial a new digital feature called 'Everyday Pay'. This will tie into the popular Everyday Rewards loyalty program and Everyday Rewards app.
The new digital wallet will allow customers to 'load their credit, debit and gift card details along with their payment preferences in the app'.
Everyday Pay will then manage the payment process 'when customers scan the QR codes on payment terminals' at check-out.
All in an effort to 'streamline check-outs and speed up the shopping process'.
Everyday Pay, Wpay and beyond
Everyday Pay is expected to be trialled at several Woolworths supermarkets in the next few months – the direct impact on the customer experience will soon be revealed.
But the more curious part? How the new payment solution will tie into grander plans.
The assumption is Everyday Pay uses the same (or at least very similar) technology and capabilities to be offered to merchants via Wpay.
With a single payment solution processing transactions across hundreds and likely thousands of merchants across Australia, the potential is enormous.