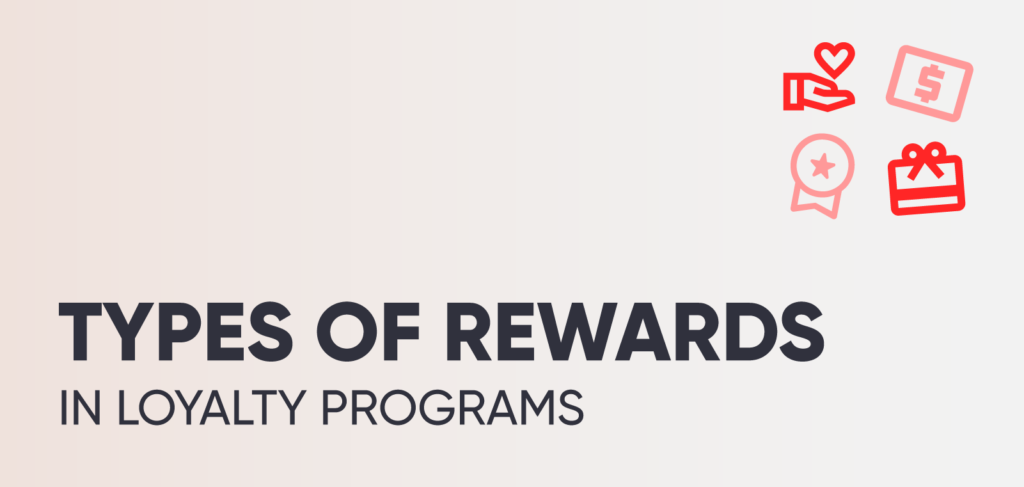 This article is adapted from 'Loyalty Programs: The Complete Guide'. Buy it now on Amazon and at all leading book stores.
Rewards play a critical role in driving member acquisition and engagement with loyalty programs, so understanding the several types of loyalty program rewards can help companies choose the optimal rewards strategy.
Why do rewards work?
Rewards stimulate the pleasure centre of the brain – they trigger the firing of dopamine neurons which then further increase our desire for more.
Some key preliminary questions to ask: what are the objectives of the program? what behaviour does the company want to stimulate and incentivise? What value would appeal to the target audience? And what does the company have (or is willing) to offer?
Types of loyalty program rewards
Loyalty program rewards can be classified in several different types:
Tangible vs Intangible
Tangible rewards are concrete, visible, and easily measurable, such as a consumer product on a rewards store or free fries at a fast-food restaurant.
Immediate vs Deferred
An immediate reward is accessed instantly. For example, this could be an instant discount or a bonus gift with a purchase for spending over a specific amount.
A deferred reward may require the accumulation of value over time to redeem for a reward. For example, building up a points balance to unlock a consumer product or free flight with an airline.
Direct vs Indirect
Direct rewards support the value proposition of the brand. For example, a beauty brand may provide mini free samples of their products with every purchase.
Indirect rewards have no obvious linkage with the brand. For example, a utilities company may offer a program benefit that provides access to discounted movie tickets via a third-party rewards aggregator.
Efficient vs Inefficient
Efficient rewards are inexpensive compared to the perceived value by the member. For example, a free flight or seat upgrade costs an airline little but is valued highly by the member.
Inefficient rewards are worth the same to the member and the company. For example, a cashback reward which costs the company the same amount as the perceived value by the member.
Monetary vs Non-monetary
A monetary reward might be a cash or a cash-equivalent reward. For example, a member may receive an account credit every time they make a purchase.
A non-monetary reward is not a cash reward. For example, an experiential reward or a tangible reward or gift such as a consumer product.
Visible vs Invisible
A visible reward might be something which people can present to others, sometimes with attached trophy value and self-esteem boost. For example, a higher tier member of an airline program may have access to priority check-in lanes and priority boarding.
An invisible reward is generally not seen by others. For example, this may be a personalised discount, credit or bonus points promotion specifically for the member.
Utilitarian vs Hedonic
Utilitarian rewards are useful or practical rewards. For example, a consumer product such as a toaster or $10 off the next grocery shop.
Hedonic rewards are pleasure-producing reward. For example, a member may have the ability to access a luxury spa experience, a business class seat upgrade or a free holiday.
Loyalty programs often give members the chance to indulge in luxuries they would not have given themselves license to buy with their own money – a direct result of the self-licensing effect. Program designers and operators must acknowledge that hedonic rewards tend to be more extrinsically rewarding and self-focused, and thus design accordingly.
Choosing the perfect rewards strategy
Value is the defining element to a successful loyalty program, so it is an essential step of the program design process to deeply consider the rewards strategy.
Efficient rewards are the ideal reward option because they are inexpensive, but not all companies and industries are best set up to provide them.
In addition to understanding the types of rewards, companies should follow a process of how to choose the right loyalty program rewards – every company is unique in terms of their customers and business objectives.