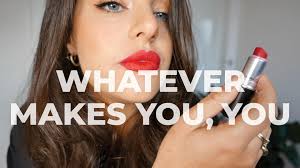 Adore Beauty are Australia's leading online beauty retailer, and today they secretly launched Adore Society (their brand-new loyalty program) to their existing 'community members', including me!
The program officially launches March 29th 2021, but here's an inside look and what I've been able to see so far.
My Quick Coverage:
The base is solid. The foundation is set. No visible blemishes. Lipstick will complete the look.
The Base:
At a base level, Adore needed a loyalty program for a five key reasons:
The nature of the industry: the beauty industry lends itself perfectly to loyalty programs being notably anti-cyclical, inter-generational, replenishment led, highly visual and socially driven.
Their brand ethos: Adore are famously known to have a connected and engaged community of consumers regularly participating in product sampling and review campaigns. A loyalty program is a natural extension of what they call their 'beauty democracy'.
To compete: two major competitors Mecca and Sephora, not only just have loyalty programs, but in fact run two of theee most popular, established and trailblazing retail industry loyalty programs there is (Mecca Beauty Loop and Sephora Beauty Pass). A compelling program allows Adore to remain competitive with the heavy hitters, and stay ahead of new industry entrants, like The Iconic, who have just added a beauty category.
The banning of cookies: with the banning of cookies by Google from 2022, digital marketing is set to change forever and brands with quality zero and first party data will win. A loyalty program is the perfect mechanism to capture and collect this data ongoing in a digitally led business like Adore.
Loyalty programs work: operating a best-practice loyalty program has the potential to provide Adore with many positive outcomes including increased visits, spend, brand affinity, advocacy, retention and market share as detailed in academic research throughout Loyalty Programs: The Complete Guide.
The Foundation:
The foundational framework of the program is status tiers, with 3 different 'Levels'. You receive access to rewards based on total spend within a 12-month period, starting from the day you join. For existing community members, the opening tier is determined by your 12-month purchase history.
The higher the Level, the more desirable the bundle of benefits: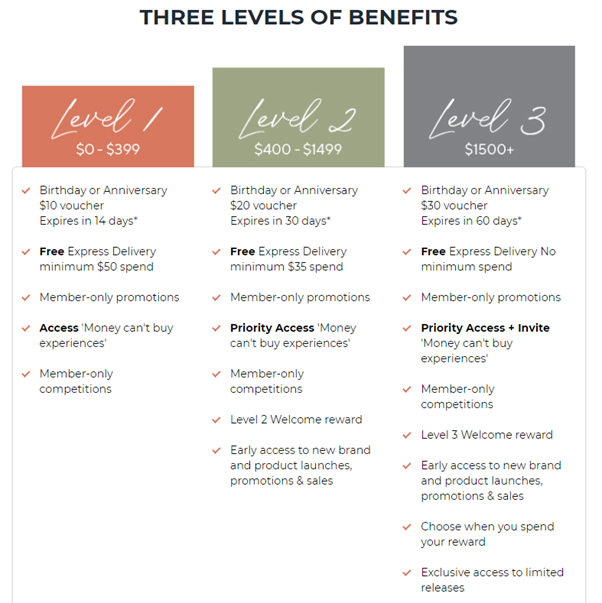 There's welcome rewards, flexible rewards and contextually relevant rewards which recognise both spend and tenure. There's transactional rewards, exclusive rewards and aspirational rewards in the mix too, all working to create a sense of exclusivity and belonging – everything we believe to be best-practice.
It's also not often an online retailer will ever give away free express delivery – this is a huge commitment and a generous benefit to be absorbed by Adore. It's clear they've listened to their customers here, and I for one Adore this.
Completing the Look:
The program has been built around delivering a relevant and personalised experience to each member, recognising and celebrating them on their unique beauty journey. From different skin types, colours, routines, preferences, looks and budgets, it's always helpful to be recognised as an individual when it comes to skin. This is a very customer centric approach and I love it.
Adore have an excellent support structure in place to deliver to this vision. They have a sound program framework, an engaged customer base, quality tech and a good communications and segmentation approach.
There's definitely some smart minds behind this program and my prediction is, it will evolve quickly based on the ways in which members are engaging with the program, its rewards and its communications. Launching and quickly evolving in this way, is absolutely best-practice.
Adore have deep data insights, and it's data that will enable the completion of the look.
The Finished Product:
Watch this space closely. The Adore Society program will only get more firm, refined and glowy as time goes on. Just like my skin has from shopping with them.
I am excited to see where the finished product ends up.