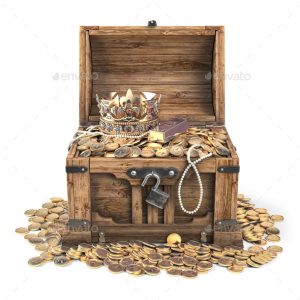 At Loyalty & Reward Co, we design a lot of loyalty programs for major brands, but we generally start the conversation by talking about designing a 'customer engagement' program.
We define this as a strategic program which attempts to stimulate customers to engage more with a brand or company.  This is distinct to a 'loyalty program', which is a structured membership program which rewards repeat purchases.
Our flavour-of-the-month for customer engagement programs is the Treasure Hunt. This is where a company delivers some form of ever-changing product offering which compels customers to return to their store in the hope of finding a treasure.
Two examples of companies which nail the Treasure Hunt strategy are Aldi and Gelato Messina.
Aldi earned notoriety last year in Australia with a marketing campaign which attacked 'pointless' loyalty schemes. The TV and PR campaign focused on the lack of value that members receive from points-based competitor loyalty programs flybuys and Woolworths Rewards. Aldi's 'anti-loyalty scheme' stance declared, 'We think points are pointless. We think loyalty schemes are a waste of time. And we think the only 'reward' that matters is everyday low prices."
While points and loyalty schemes are not their thing, Aldi are still successful in generating customer engagement (and loyalty) via their clever Treasure Hunt strategy. The central element of Aldi's Treasure Hunt approach is found in the centre of their stores; Aldi Special Buys™. In addition to their core range of everyday grocery products, twice a week they offer a range of products that can include anything; electronics, toys, books, clothing, furniture, camping gear and lots more. A new range of Special Buys™ comes out every Wednesday and Saturday, but stocks are limited, generating FOMO (fear of missing out) buying.
While I don't always shop for groceries at Aldi, when I'm at the local mall with my kids, I often head in to browse the Special Buys™ and see if we can discover some treasure. Sometimes we do, sometime we don't, but most importantly, it keeps drawing us back to the store again and again, making it a very successful device for generating repeat visits and spend (did someone say loyalty?).
Unlike Aldi, Messina do have a loyalty program, The Messina Loyalty App, which is a payments app that rewards members with points.
It is their Treasure Hunt strategy which is likely a much stronger driver of loyalty, however. This manifests in the form of an ever-changing menu of truly unique and out-there gelato flavours which are updated each week. In addition to the standard range of 35 flavours (think Apple Pie, Bounty, Mango, Blood Orange, Chocolate Fondant and Salted Coconut & Mango Salsa), they also have 5 special weekly flavours.
Thus, each time a customer visits Messina, they can Treasure Hunt for a new flavour.  Last week it was Tiramisu week, and included:
FIOR DI LIMONE: Fior di latte gelato infused with lemon and candied lemon.
CHOCOLATE HAZELNUT TIRAMISU: Chocolate hazelnut tiramisu gelato with mocha soaked biscuits.
FRAGAMISU: Strawberry zabaglione mascarpone gelato with strawberry soaked biscuits.
MILOMISU: Malted chocolate mascarpone gelato with milo soaked biscuits and milo crumble.
YUZUMISU: Yuzu tiramisu gelato with yuzushu soaked sponge finger biscuits.
Anything goes for a Messina special – smashed up cheesecake, cookies, red velvet cake, caramel, honeycomb, coulis, fudges, wafers, brownies . . . and they're not afraid to add bacon, nachos, potato chips . . . pretty much anything can be made into a delicious Messina special in the hands of Head Chef Donato Toce.
I can't walk past a Messina without peeking in to see what the latest specials are, and I generally can't help but indulge, much to my kids delight. The craziness, the experimentation and the sheer genius of their creations are an incredibly strong driver of loyalty. They have successfully utilised Treasure Hunt to develop a sustainable competitive advantage, and one which their fans hope will be continued for many years to come.