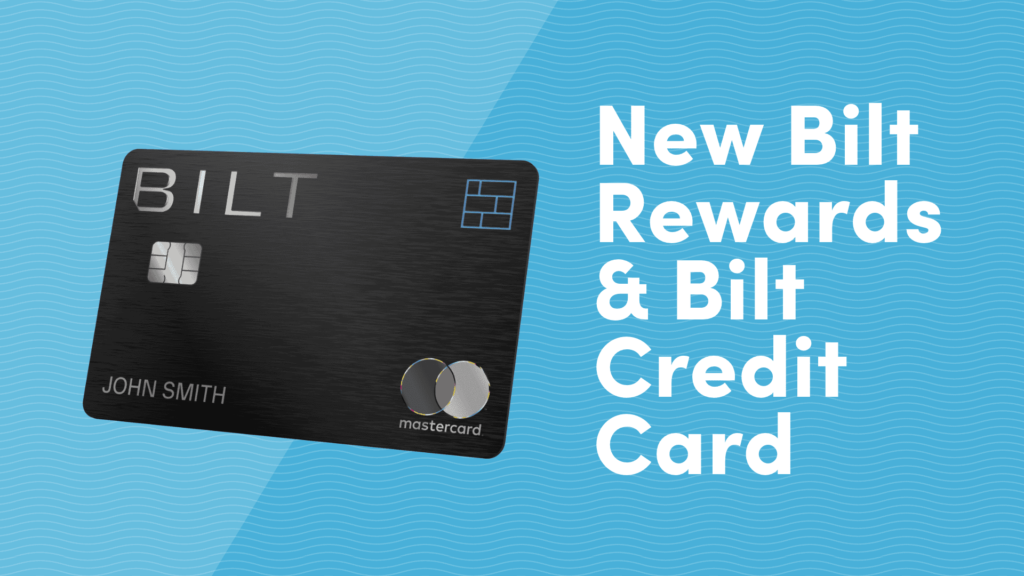 Bilt Rewards was recently launched to much fanfare, with tons of articles to be found by doing a quick Google search. Kairos, the company behind the idea, is trying to build a better future for their generation by helping renters mitigate high costs and ultimately move them down the path of home ownership and wealth creation. A noble cause indeed.
The value proposition
At face value, this is an excellent proposition. Renters can now earn points for rent payments, and then use those points on a range of redemption items.
Joining Bilt Rewards
Consumers are required to join Bilt Rewards to earn points, which can only be earned on rental properties that participate in the program. This essentially means that the program has built up (and will likely continue to evolve) a coalition network of properties. In other words, it's not possible for renters to earn points on properties that do not belong to this network.
Earning points
Once joined, members can opt to simply pay rent through the Bilt app, for which they will earn a flat rate of 250 points per monthly payment.
The more compelling alternative (and one that the program will no doubt heavily promote) is to take out the Bilt Mastercard, which can then supercharge points earned on rent.
This works just like a standard points credit card, with 1 point per dollar will be earnt via standard transaction spend on the card at any merchant that accepts Mastercard.
There's also the opportunity to earn more points for things such as lease renewals.
Tiering
For those that take out the Bilt Mastercard product, there are 4 spend tiers.
Blue Status: spend $250 on qualifying purchases in any given month, earning 1 point per $2 of rent spend.
Silver Status: spend $1,000 on qualifying purchases in any given month, earning 1 point per $1 of rent spend.
Gold Status: spend $2,000 on qualifying purchases in any given month, earning 1.5 points per $1 of rent spend.
Platinum Status: spend $3,500 on qualifying purchases in any given month, earning 2 points per $1 of rent spend.
What this essentially means is that someone who's paying $2,000 rent a month will only earn 1,000 points on Blue status but will earn the full 4,000 points on Platinum status.
There is a cap in place of 4,000 points maximum per month, so for those on Platinum status who pay more than $2,000 rent per month, the points earned will remain at 4,000.
Revenue structure
Bilt will take a cut of the transaction fee alongside Mastercard for purchases made through the Bilt Mastercard. This is primarily why there will be a major focus on members being pushed to take out and use the credit card product. Ultimately, it's a volume play.
Bilt will also generate revenue by charging property managers for the points they distribute to their tenants. Therefore, Bilt will continue to evolve the coalition network of properties, to maximise points sold. The cost per point is unclear at this stage.
Using points
At the time of writing, accrued points can be transferred to a range of airline partners at a rate of 1:1, which is quite compelling. They can also be used on hotels, a range of homewares, group fitness classes and, as a partial down payment towards a home. This is a really interesting one, as it provides a very good incentive to keep using the credit card product for those who are intending on purchasing a home in the future.
As I regrettably don't have access to the Bilt Rewards app, I am unable to determine how compelling the redemption conversion rate is. This is certainly an element I would encourage consumers to explore in more detail and be fully informed on before taking out the credit card product.
Is it worth it?
For members who don't take out the Bilt Mastercard, the program holds very little value. However, for those who take out the credit card and shift to using that as their primary front of wallet card for their spend, there is certainly a good opportunity to accrue points, which can then be boosted by the rental payments earn commensurate with their tier status.
The additional benefit of using the Bilt Mastercard for members can also be to build their credit score, which may help bring down the rates on their future mortgage.
Overall, a very interesting proposition and a good news story for the consumer.