Among all industries, fashion retail is recognised to be one of the more challenging sectors to cultivate member loyalty.
This is due to several factors including:
Market saturation and increasing competition e.g., '50% of US consumers have left a brand they were loyal to for a competitor that better met their needs' Amaresan, S (2022) [1] .
Lack of differentiation i.e., Loyalty strategies are often easily copied and imitated throughout the industry
Consumers do not visit frequently enough, nor spend enough, to access valuable rewards
Loyalty in luxury retail
The implementation of a loyalty program harbours an even greater level of complexity for luxury retailers, as they are not known to provide the fundamentally desired discount, free product or sample. Though this is likely due to factors such as brand heritage and a higher price point, it is true that most consumers would not have the capacity to purchase enough designer products on a regular basis to earn such rewards.
As a result, it is more commonly found for luxury retailers to implement a loyalty strategy e.g., providing one-of-a-kind experiences, exclusive invitations, celebrity status access, some of which have been highlighted in our previous article Hermes and their 'Luxury loyalty program that isn't really a loyalty program'.
Emulating the digital experience in-store
Despite the inherent disadvantages within luxury fashion, in July of 2020, Burberry and Chinese tech giant Tencent established an innovative concept known as 'social retail' in an attempt to transform the luxury retail experience. The store in Shenzhen Bay claims to blend the physical and digital realms, encouraging guests to engage with different interactive applications throughout the store.
The 'mini program,' accessible via WeChat, is designed to accompany customers as they explore the store.
By opening the mini program, visitors will unlock their very own digital animal avatar, initially presented in the form of an unhatched egg. As members engage with the brand and its in-store features, they earn a loyalty currency that contributes to the hatching and cultivation of their animal character.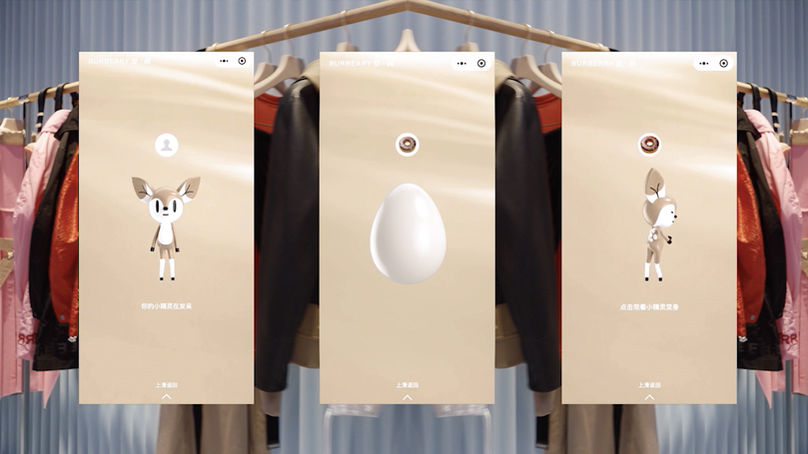 Interactive Earn
Unlock stories: Members can earn 'social currency' by interacting with the brand and store in numerous ways, one of which is by scanning the many QR codes scattered across the store. The QR codes will unveil the stories and history behind each item of clothing as well as the collection on display.
Share on social: The store features a digital mirror that shifts contorts its shape to shadow the individual standing in front of it. Taking a picture and posting one of these many interactive instalments throughout the store can also contribute to the earning of social currency.
Use the app: Members can also earn social currency for engaging with various app features including booking appointments at the store.
The store features up to ten unique exhibitions for members to explore, each interaction contributing to the accumulation of social currency.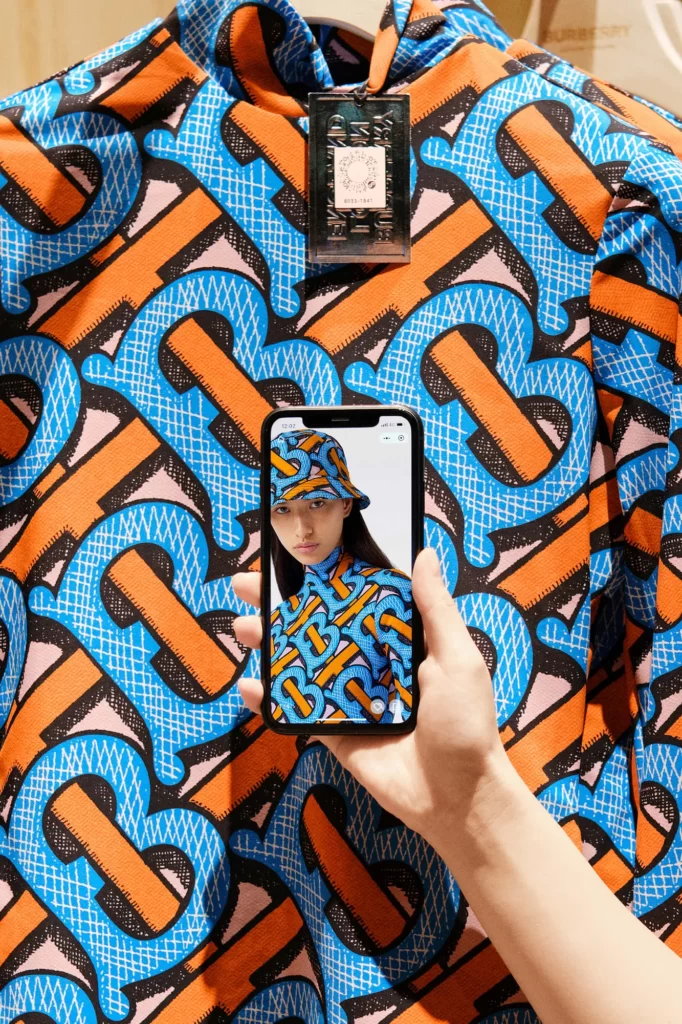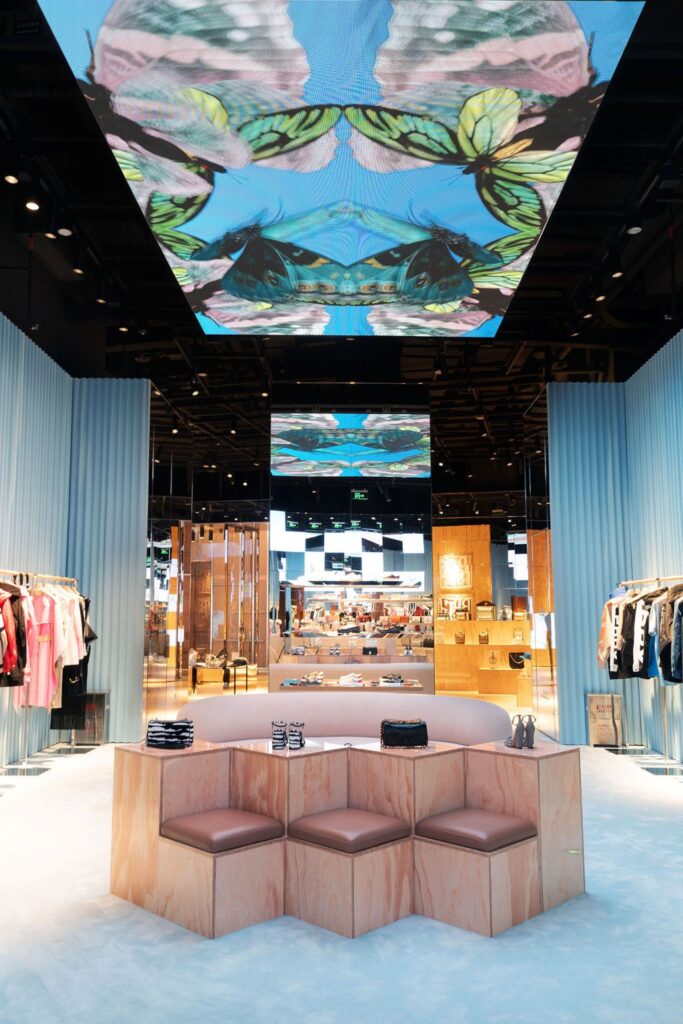 Uniquely relevant rewards
Members can use currency earned via the luxury loyalty program to redeem on a variety of unique and experiential rewards including:
Digital characters and costumes: Members unlock in-app content such as limited-edition clothing items to dress up and personalise their unique animal characters.
Secret menu items: The store also features an in-store dining area known as the Thomas Café. Members can use their points to unlock and order various dishes on a secret menu.
VIP events: The currency earned can also be used to secure an invite to exclusive VIP events e.g., workshops, exhibitions and performances.
Unlock new rooms: Members can also use their points to unlock 'The Trench Experience', an immersive, digitally augmented secret room designed to enable customers to develop unique and entertaining content to share on social media.
A new direction for loyalty in luxury
The Burberry loyalty program motivates repeated patronage through its immersive experiences, effectively deepening an emotional relationship with customers by creating a meaningful and lasting memory each visit.
Though this fusion of in-store experiences and the digital realm is becoming a fast-trending phase within the luxury fashion industry, such strategies are often short-lived and implemented at specific times to stimulate specific behaviours (e.g., Dior's digital treasure hunt). In comparison, Burberry presents a lasting program with immense potential to evolve over time.
Loyalty in the luxury space is filled with grandeur and creativity, and it will be exciting to see what other brands in this space will create in order to capture member loyalty.
[1] Amaresan, S., 2022. 42 Interesting Stats about Customer Loyalty You May Not Know. [online] Blog.hubspot.com. Available at: <https://blog.hubspot.com/service/customer-loyalty-statistics> [Accessed 2 May 2022].