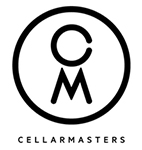 Loyalty & Reward Co are eagerly looking forward to Cellarmasters' Meet the Makers Annual Wine Tasting Event in Sydney this Friday evening.
With over 500 brands, Cellarmasters have an incredible range of outstanding wine, many of which are exclusive to them.
Launched in 1982, Cellarmasters are the original Australian online wine store, and are credited by many as the company which launched a number of budding winemakers onto the international stage by providing them with a market during their early years.
Selling wine online can be difficult, as it's a product than needs to be seen, smelled and tasted to be appreciated. Cellarmasters has successfully manage to drive engagement through their Meet The Maker Wine Tasting Events, which allow customers to access their range and talk with the legends who produce it.
More than 20 of Australia's leading winemakers will be assembled for this Friday's event, with 60 award-winning wines available for tasting. Six-tee
Loyalty & Reward Co's favourite Cellarmasters wine is the Reynella Limited Release Shiraz 2015, which also happens to be this year's Red Wine of the Year. We sure can pick them. A deep, vibrant red, the wine is characterised by strong black fruits with Christmas cake aromas and integrated oak tones. Perfect for winter nights and getting drunk.
There's still tickets available for the Meet The Maker event. Come along. First drink is on us.
Philip Shelper is a specialist loyalty consultant based in Sydney, Australia who obsesses about everything to do with loyalty and rewards. His company Loyalty & Reward Co are a leading loyalty consulting firm.
Let's connect! https://au.linkedin.com/in/philipshelper