How does it work?
Cinebuzz Rewards is the loyalty program for moviegoers who go to see movies at Event, Greater Union, Birch Carroll & Coyle and other selected cinemas around Australia.
Rewards points are the currency of this loyalty program. Members of the program must collect a minimum of 100 points for each ticket purchased. The number of points member can earn differs based on the cinema experience (original session, V-Max, Gold Class, etc).
Points can be redeemed for a free ticket once the member has collected a sufficient number of points. Alternatively, they can redeem a portion of their points to access a discounted ticket for films that are restricted with 'No Free Ticket' (NFT).
A club for everyone
Most members will join Cinebuzz Rewards and will have access to additional benefits and special promotions:
Weekly discounted movie tickets
Half price Tuesdays
Chance to win luxury escapes/trips
25 bonus points for online bookings
Cinebuzz Rewards also offers five different types of memberships with segmented benefits:
Cinebuzz Students: Student only discounts, $8 tickets on Mondays and $10 tickets Tuesday – Thursday
Cinebuzz Chicks at the Flicks: Bonus goodie bags, lucky door prizes and special event screenings
Cinebuzz for Seniors: Age 60+ only, discount tours at Sydney State Theatre and special seniors screenings
Cinebuzz Crew: Age 3-14 only, free games and activities, and family screenings
Cinebuzz VIP: Membership is upgraded to VIP if the member earns sufficient credits, free popcorn refills and VIP only offers
Joining Cinebuzz Rewards
The sign-up process only takes a few minutes online and it is free to join. Full name, email, gender, DOB and postcode are required.
Members can no longer get a plastic Cinebuzz Rewards card (one of the initiatives Event Cinemas are taking to reduce their carbon footprint). Standard cardboard membership cards are subject to availability at the local cinema.
The in-app experience
The easiest way for members to view their Cinebuzz Rewards membership details would be via the Event Cinemas app. The app is easy to use and navigate. Members can view their points on the home screen and the expiry date – points are valid for 12 months before they expire.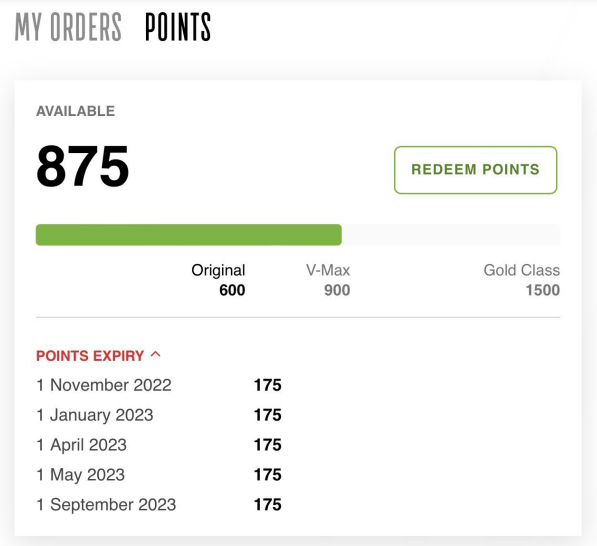 The second menu item is 'Book', and this is where members can book their movie tickets. Upon selecting their preferred seats, the app clearly shows Cinebuzz Rewards members which tickets to select to receive a discount.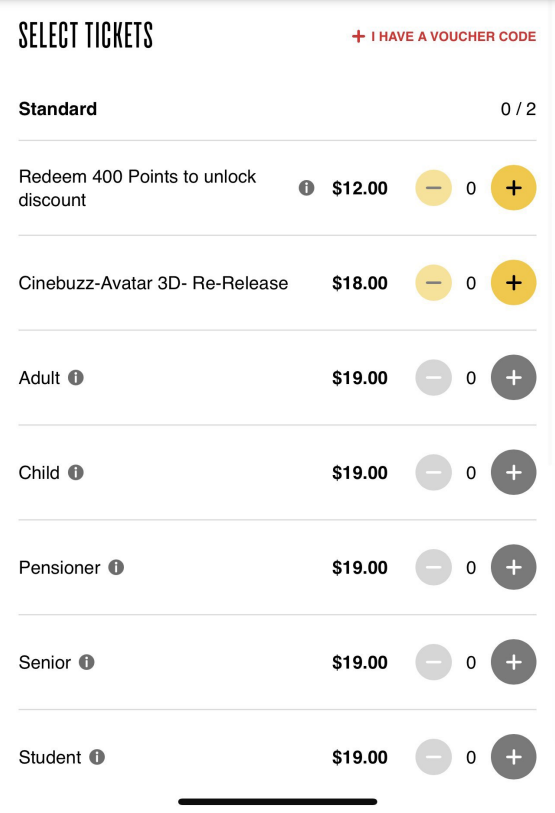 The last menu item is 'More', and members can click on 'Promotions' to view some of the special offers available to them relevant to their membership type.
In the top right corner of the app, the member can click on their initials to view their digital Cinebuzz Rewards card, points and offers. The digital card will need to be displayed when buying tickets at the cinema instead of online.
Members can log into their account via desktop as an alternative option.
Comfort and convenience
Whilst many people are enjoying the normality of going to a movie at the cinemas after lockdown, there has been a surge in home theatres. Gone are the days that a home theatre is viewed as a luxury addition to your home. Moviegoers can now purchase a surround sound system or a decent soundbar without having to spend over $1,000. Throw in a 4K Ultra HD player and one could arguably have themselves a better picture quality too. Hitting pause for a bathroom break during a 3-hour movie is naturally handy as well!
Today more than ever, it is crucial for cinemas to be using their loyalty programs to be a point of difference. Having excellent value benefits will mean going to the movies can be an affordable and memorable experience. Point of differentiation is particularly important for moviegoers who can regularly access a great experience via their home theatre.
Final thoughts
Cinebuzz Rewards is easy to join, understand and use. I also find it convenient to only have a digital card via the app and not have to carry a card around in my wallet.
Overall, there are great added benefits, regular offers and tailored memberships to suit all walks of life.