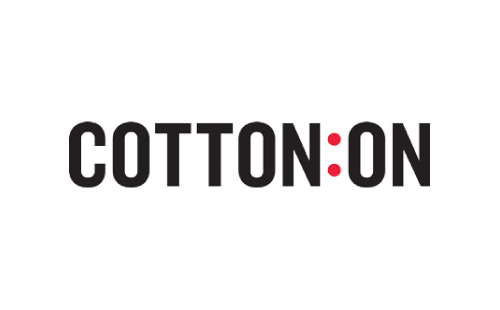 With the excitement of the Olympic Games and that sense of Aussie pride running rampant, I thought I'd delve into the rewards program of another Australian success story – Cotton On.
Started out of the back of a car in the late 1980s, the company now owns a variety of lifestyle brands and operates in 20 nations across the globe.
Although Cotton On Group is one of Australia's largest retailers, the Cotton On & Co. Perks program yields mixed results.
Multiple brands, free to join
The Perks program is free to join, and customers may sign-up online or in-store by providing a name and email address.
Members receive a physical Cotton On & Co. Perks card to scan at any of the Group's brands. The card is not posted if sign-up occurs online, instead, a member can pick up the card in-store. Alternatively, members can use a digital card after downloading and signing into the Cotton On app.
The easy join process gives customers some free perks from the get-go. However, if customers don't immediately see value in the program, they may not want to give up the extra app or wallet space.
So, is there any value?
Promoted benefits
Members earn points for online and in-store purchases at any of the Cotton On Group brands. We're talking about Cotton On, Cotton On Kids, Cotton On Body, Rubi, Typo, Factorie and Supre. Quite a range.
$1 spent = 1 point (excludes sale items, donations and buying gift cards)
100 points = $10 reward (in the form of a Perks Payday Voucher). A return to members of 10%, to be used for future purchases. Not bad.
Members may view their points balance by logging in online, looking at emails from Cotton On & Co or by downloading the app.
The program also claims to give "surprise" birthday rewards, early access to sales, member exclusives, and information about sale previews and new launches from the Cotton On & Co brands.
This all seems great so far. Although like The North Face XPLR Pass, there are several strange aspects of the program that sway my evaluation.
Unpromoted drawbacks
The Perks program is only for Australian store purchases, which isn't a big deal for most.
Members cannot see how many points they've earned when they shop online. Instead, points are added to your account after the order has been dispatched from the warehouse. For in-store purchases, points are calculated at the end of each day. Therefore, members will not receive their Payday Voucher until the next day, if eligible.
There is a minimum spend of $20 before redeeming each Payday Voucher. Multiple Payday vouchers can be used in a single transaction, but the minimum spend for each voucher must still be met. For example, a member who would like to use 2 Payday Vouchers at once must spend at least $40.
The Payday Vouchers expire after 45 days. A quick turnaround.
A major issue I found was that some of the information regarding the program was inconsistent across the different brand website pages and the Cotton On app. Sometimes particular sources would display seemingly contradictory information, whilst other times a source provided extra program information in comparison to other sources.
The verdict? No harm in joining
The foundations of a good rewards program design are there, and the value for customers looks great until you delve a little deeper. By promoting the surface-level benefits of the program and leaving the finer details in the T&Cs, customers may be left disappointed when they realise the program does not provide as much value as they had first been led to believe.
Cotton On Group are attempting to incentivise regular purchases across their brands, and you can't blame them. The program may induce members to think twice about where to buy clothing or stationery if they have a reward voucher that is about to expire.
I know I'm not their main target, but there's not much chance I'd be shopping for clothing or stationery every 6 weeks, let alone shopping at Cotton On every 6 weeks to make use of the relatively minimal savings. I am however looking forward to my birthday surprise.
In summary, could be better, could be worse. I don't believe many members will use the Payday Vouchers regularly, but hey, it's a relatively hassle-free sign up and there's no harm in joining.
Want to create an unforgettable customer experience and drive brand loyalty? Our experts can help. Explore our services and get in touch to discuss your loyalty program strategy or operational needs.