El Corte Inglés is Spain's only department store chain and one of the biggest department store groups in Europe. Encompassing the largest collection of designers of any store in the country, their flagship store in Madrid is a leading light in luxury shopping, which has won many loyal clients both nationally and internationally.
Although the company operates in Spain and Portugal only, and with less than a hundred locations, 700 million local and international customers visit their stores every year –generating the highest foot traffic from overseas visitors to their Barcelona and Madrid premises.
For travellers, shopping at El Corte Inglés is usually just as much a part of their itinerary as visiting Gaudi's church or the Prado Museum.
So, what is the appeal?
Great high-end service? Multilingual staff? Beautiful premises and luxe shopping? Product range? The experience? The bragging rights of shopping overseas? Sure, but in my opinion, it's not only all the glitz and the glam and the fashion. International shoppers can get these at a range of other department stores –Harrods of London, Galeries Lafayette, Galleria Vittorio Emanuele II, Neiman Marcus, or Barneys New York, to name a few. For me,the appeal is convenience.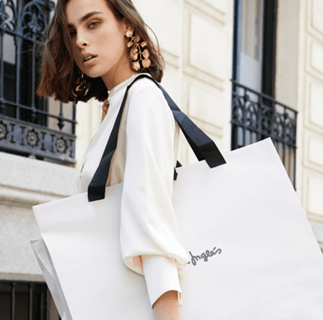 High-end department stores must focus on service, comfort, ease, satisfaction, and a seamless experience. And a great example of this is the extension of El Corte Inglés international loyalty program for UK Travelers which was launched this year to reactivate the pandemic-dormant stores. The program, only for UK travellers, a large and consistent segment that has been visiting the store for years, is designed to:
1. remove all sorts of barriers to spending at the store
2. save shoppers time where possible
3. provides free services that come in handy when overseas
What I like about the "UK Travelers" loyalty program is that the program is packed with complimentary benefits that are highly contextual not only to the shopping experience, but also to the shoppers' travelling needs.

Benefits of El Corte Inglés international loyalty program
The program is simple, shoppers receive a personal 10% reward card on their first purchase which can be redeemed on any subsequent visit to the store. But the chic part of the program is access to VIP concierge service, personal shoppers, handsfree shopping, beauty & wellness lounge and the international service bureau to arrange shipping purchased goods back home.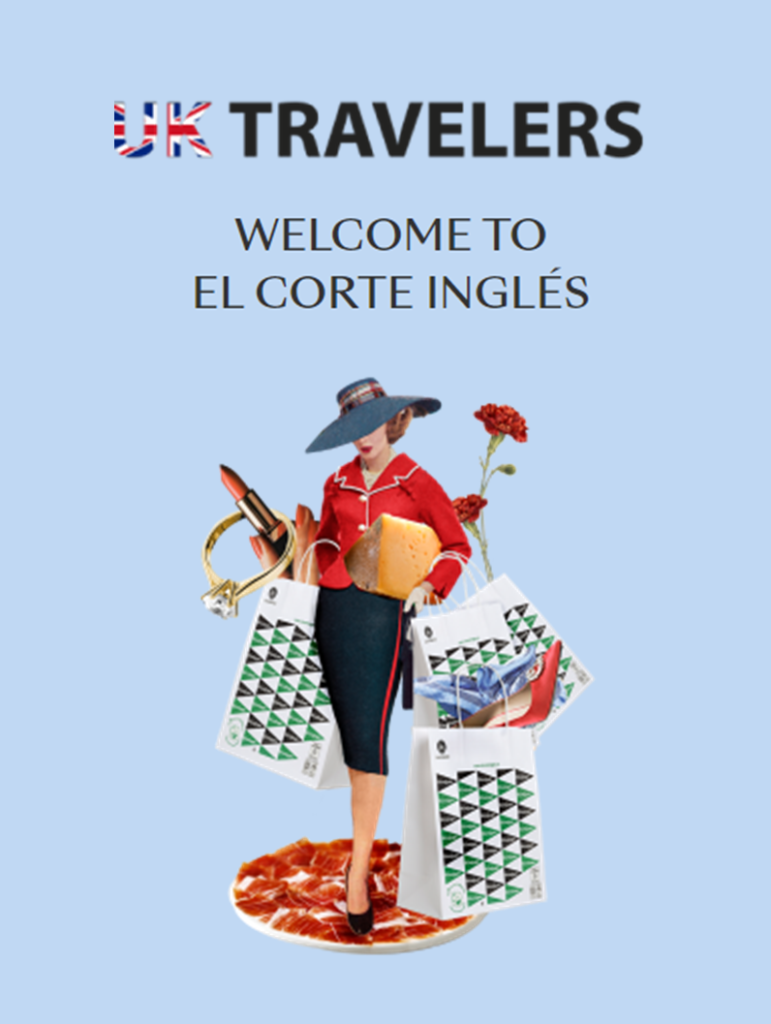 Benefits for UK Travellers
UK Travellers are eligible for tax-free shopping in all group stores saving up to 15.7% and they can apply for refunds instore —avoiding the hassle of doing it at the airport. Also, a 10% gift card welcomes them and of course members of British Airways receive 3 Avios points for every euro spent. It wouldn't be a program for UK travellers without it. Non-Avios members can access 10% off Iberia, Iberia Express, or Air Nostrum flights (Spanish airlines).
Additional Benefits
When visiting the Marbella store, shoppers can also enjoy the Xquisit Suite, invitation to a glass of cava and tapa, exclusive limo transfers, personal stylist, beauty treatments and priority bookings at the store's gourmet restaurants. It doesn't stop there, shoppers who spend over 500€ receive a special travel gift and concierge service to curate exclusive travel experiences whilst in Spain. And my favourite, El Corte Ingles can organise heli-transfers from your preferred pick-up point to the store —if you can pay for it.

All travellers from the UK can either call the concierge service in advance and integrate a luxe experience into their itineraries, or simply go to the international desk, identify themselves and start shopping.
The store, also known for having a hefty VIP list, is proactive in individualising unique surprise and delight gifts for its affluent customers. The staff know shoppers by name and have a relationship with them.
In all, I see that the store makes an effort to deliver an experience that demonstrates how much they care about their clientele and understand their individual needs making it personal.
Not only is there an incentive to shop at El Corte Inglés, but to spend more, feel the glam, and shop again. Yet most importantly "UK Travelers" shows one important aspect of best-practice loyalty programs —that is, it is contextually relevant and complementary to the brand.
Or not?
El Corte Inglés lost 2,945 million euros in 2020 when Spain went into lockdown for almost 100 days and although El Corte Inglés is on its way towards recovery with a solid start to the second half of 2021 according to the company, the UK market doesn't seem to be treated that special anymore.
Travellers from the UK still have a myriad of hoops they must jump through when departing to and returning from Spain, including pre-departures given Spain is on the UK's amber list for travel as of November 2021.
So, UK shoppers aren't driving that recovery. Sales are now happening online across the globe and whilst it is great to welcome UK Travelers for in-store shopping, why isn't the shop experience translated to an online environment as well?
In my opinion, El Corte Inglés is missing an opportunity to deliver high-end and highly sought-after experiences online to the UK market, and for that matter, to any international shopper and reward their custom.
Online loyalty programs are more contextually relevant and complementary to retail brands today than in-store and well-established experiences. The company could easily mirror and adapt all the benefits and rewards they offer in-store through the web and connect with their market who can't or won't visit the store.
Thought for an imaginary online loyalty program
Imagine when you shop online you can access tiered benefits, from personalised human chatbot, free shipping and shop-paid returns to augmented reality virtual rooms to try merchandise, pre-booked video call with personal shopper or stylist, exclusive en petit comité online events with designers and exclusive concierge available online or via phone call that can set aside items for you, manages your abandoned cart or completes transactions on your behalf because he knows you well.
My point is that brands such as El Corte Inglés can drive business through integrating their loyalty program into an online environment and complimenting their in-store experience.
UK travellers would have more options; the value beyond transaction, personal online experience, service, and the connection would give shoppers further reasons to spend their money at El Corte Inglés. Because shopping online is more than just about the luxe and the glam, it's enticing, easy and personal.