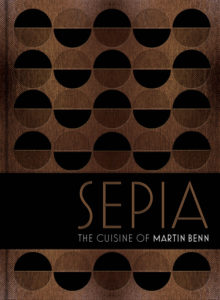 Last week Loyalty & Reward Co was privileged to enjoy lunch at Sepia in Sydney, a top-end, highly-awarded restaurant that local foodies simply rave about.
When we committed to the $220 per person 9 course degustation and the $140 per person matching wines, we weren't expecting to be graced with the opportunity to keep spending.
But while the food & wine was good, the Upsell sales technique was pure genius.
Before we had so much as sipped on our sparkling mineral water (an extra $10 per person), we were expertly persuaded to upgrade to the $185 matching wines package, which added a glass of NV Laurent-Perrier Ultra Brut Champagne to the mix.
Of course, one can't enjoy fine champagne alone, which provided the perfect opportunity for our host to gently suggest a serving of freshly-shucked oysters to compliment (6 medium-sized for $36).
At some stage the actual meal began. The saikou salmon with smoked roe, sudachi and calendula contained a surprising crunch followed by a glorious burst of rich warmth. The tuna with egg yolk, fromage blanc (white cheese for the layman), black bean soy sauce and wasabi was classic 'party in my mouth' stuff. The imperator, sake lees and almond, baby heirloom radish, young almond shiikwasa and borage was disappointingly bland. We've never really liked too much shiikwasa with our borage anyway.
From the wines, the 2013 Manzone 'Rosserto' from Langhe in Italy was breath-taking; intriguing nuances of orange and cedar peel, acacia and broom flowers with a fresh balsamic note delighted our senses.
Prior to dessert, another opportunity to spend; this time a small plate of fromage. It was politely declined. Expertly, our host displayed just the tiniest nuance of hurt on his face. It cut deep.
Dessert was delicious, if a little over-hyped. Fortunately we were provided with the chance to wash it down with a shot of espresso (a steal at just $8 extra per person), allowing us to make up for the fromage faux-pas.
Desperate not to insult by leaving us with any remaining budget, Sepia graced us with a 1.65% credit card fee ($14.42).
Our original planned spend of $720 was professionally massaged to $888, an impressive upsell of 23%. Excluding tip. And fromage.
'Brilliant,' we declared. After all, you don't buy a $180,000 Maserati off the shelf and leave it at that. You accessorize the hell out of it. Why should it be any different for a meal which costs the equivalent of 3 weeks grocery shopping?
The wonderful thing about life is sales masterclasses can be found in the most unexpected of places.
Philip Shelper is a loyalty management consultant based in Sydney, Australia who obsesses about everything to do with loyalty and rewards. His company Loyalty & Reward Co are a leading loyalty management consulting firm.
Let's connect! https://au.linkedin.com/in/philipshelper