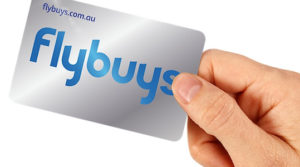 Recently I had the pleasure to meet with two representatives of flybuys to discuss the program's evolution over the last 4 years. In reference to the recent Woolworths Rewards crash & burn, they described themselves as 'confident but not complacent.' Wise indeed. Soon enough Woolworths will re-establish a new loyalty approach and the next chapter of the loyalty supermarket wars will commence.
In the meantime, flybuys is smashing it out of the park. To think in early 2012 industry commentators were predicting the death of flybuys. It was indeed a sick puppy, but Coles decision in 2011 to buy-out NAB and acquire full ownership set the foundation for a major relaunch which started with an aggressive and highly-successful mail-out of new cards to 16 million Australians in April 2012.
Since then, flybuys have adopted a 'slow and steady wins the race' approach which has cemented them as the number two loyalty program in Australia (after Qantas Frequent Flyer, which nobody is ever going to catch). This is validated by the fact over 6 million households in Australia contain active flybuys members (engaged with the program in the past 6 months).
flybuys' success can be attributed to a clear strategic & innovative focus in 3 areas:
Earn: Many points-based loyalty programs fail to deliver broad-based engagement because they don't provide members with the opportunity to earn enough points to access a meaningful reward. flybuys have worked hard to develop a sizeable coalition of 27 partners, including the major brands of Wesfarmers, NAB (a relationship they successfully maintained after the buy-out), Telstra, AGL, Budget and the newest major partner, Etihad. They also provide eShop, an affiliate play which allows members to earn when purchasing from several hundred online retailers. And they have a range of flybuys-branded credit cards, which deliver surprisingly good earn rates (up to 2 pts per $1 spent), plus other benefits such as free home delivery on Coles Online orders (which alone could save up to $728 p.a.). flybuys travel, their latest addition, allows members to book travel and earn bonus points, an attempt to compete more directly with the major frequent flyer programs. In summary, they have achieved the essential ingredient for a coalition program; everyday earn.
Burn: One stand-out of the pre-2012 program was the shockingly poor value and limited range provided on the flybuys online store. Today the flybuys reward range is over 1,000 products and gift cards, plus the ability to redeem at check-out at Coles, K-Mart, Target & First Choice Liquor. While this falls well short of the 5,000+ products on Qantas Store, it is a huge improvement, and will continue to get better over time. Long overdue is their recent launch of Points Plus Pay which will help members more easily access a desirable reward, thereby driving ongoing engagement. Oh, and they've also streamlined their online check-out process, making reward redemptions much more pleasant.
Data: Where the flybuys team have really honed their skills is their use of data and digital marketing to drive engagement. eDM's are highly-tailored based on an individual's demographic, transactional and engagement profile, with a range of bonus point, supplier-funded and product-discount offers served up to members week-on-week. This plays a critical role in ensuring members stay connected and keep swiping.
flybuys is a stable and solid loyalty program which has built massive marketing power, thanks to management's consistent and deliberate focus on growing the business in a strategic and measured way. They continue to demonstrate a company doesn't need to own an airline to succeed in deliver a quality coalition loyalty program.
Woolworths, it's your move.
Philip Shelper is a specialist loyalty consultant based in Sydney, Australia who obsesses about everything to do with loyalty and rewards. His company Loyalty & Reward Co are a leading loyalty consulting firm.
Let's connect! https://au.linkedin.com/in/philipshelper