Forever New excels at offering women sophisticated, graceful, and fashion-forward clothing. Unfortunately, this same sophistication does not quite extend to their Forever You rewards program.
Members who sign up to Forever You will need to earn points to gain access to a series of member benefits:
20% off once members earn 200 loyalty points (once a year)
$25 birthday voucher
$50 reward for every 500 points
Surprise rewards & offers
Access to VIP events
First look at new collections and sale previews
1 point = $1
What are the issues?
Little value or incentive.
The program is structured so that members are required to earn 200 points (spend $200) to unlock their first reward, followed by an earn rate of 500 points ($500 spend) to unlock an unchanging $50 benefit for the rest of their membership.
The earn and redemption process is highly dis-engaging due to the high spend effort required to unlock benefits, coupled with the fact that there is no incentive to encourage members to redeem their first reward. It is also important to note that the only avenue for members to accumulate points is by making a purchase, restricting both earn and redemption avenues.
Not recognising loyalty.
Those who manage to spend over $500 with Forever You are only offered a 10% credit. This is a significant spend effort for a comparatively minimal gain.
Instead, Forever New should consider:
Setting more frequent, achievable targets or…
Increase the value of the benefit to better reward loyal members
Competitors such as Country Road demonstrate both these options, offering members a $10 reward for every $100, and $35 for members who spend $250+, effectively communicating that the more a member spends, the better value they receive.
Not capitalising on existing value.
At first glance, Forever You does not appear to offer any differentiating elements from its competitors. However, the brand does tap into crucial emotional and experiential benefits sought today.
1. The 'Virtual Stylist'
Forever You offers members the option to book an in-store or online personal stylist, who will provide a series of relevant fashion advice and tips according to member preferences. This interactive experience allows members to connect on a more personal level. However, it is not promoted as a member benefit, and members are only notified of its existence after they sign up.
2. My style profile
This complimentary feature encourages members to select five words that best describe their style, at which point Forever You will send them clothing suggestions to reflect this. The process is much like receiving a personalised fashion horoscope, as members are designated into a style group that summarises their preferred look, along with expert styling tips to help achieve it.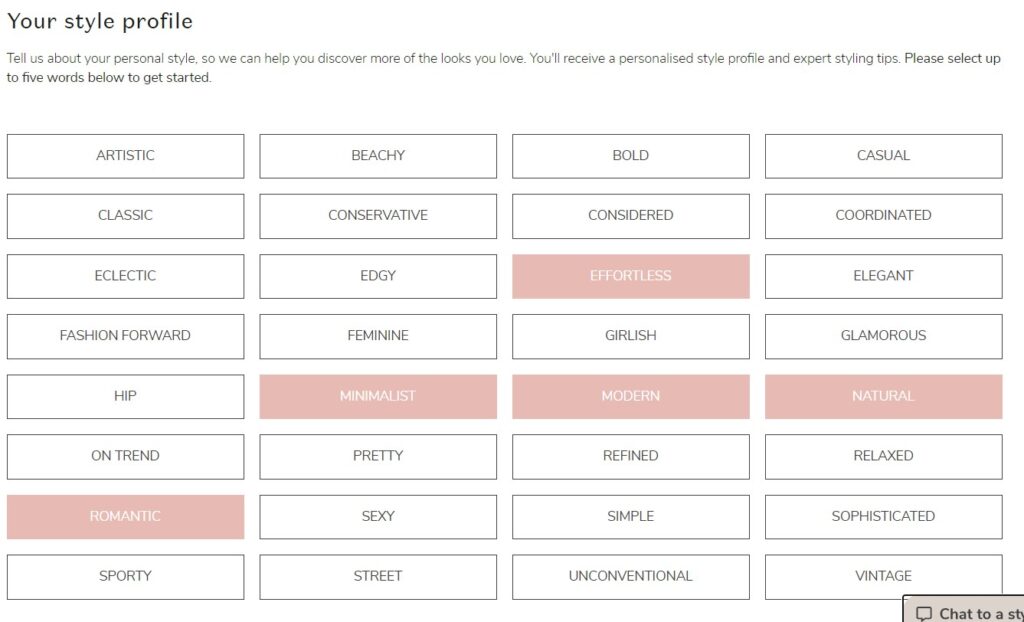 This feature is very personable and engaging, but again, requires members to explore their account to access it.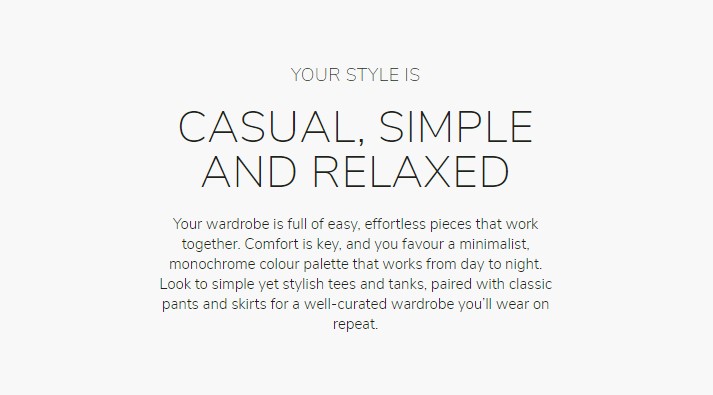 3. Reserve In-store
This is a highly desirable feature for shoppers who want to avoid the stress of missing out. All customers can reserve online items by selecting a preferred store that they can visit at a later date to try on or purchase the item.
Room for improvement
Offering immediate, tangible rewards as a hook (e.g., a join bonus) to incentivise registration can increase acquisition during the early stages of the member journey. However, it is vital for retailers today to recognise that monetary rewards, though desirable, are a short-term solution to a complex relationship. With most competitors offering similar, better value incentives, this is likely not enough to encourage members to remain loyal.
Considering this, Forever New may want to consider weaving in gamification elements into the program by offering alternative, non-transactional ways to earn points to maximise engagement. For example, provide bonus points to members who test out the virtual stylist or complete their My style profile.
Forever You could also capitalise on the reservation feature by making it exclusive to members. Tangible, non-monetary incentives can enhance trophy value as well as boost the effects of social identity theory, as it is a visual benefit that non-members will see and desire as a result.
It is evident that the Forever You design framework and reward offering need restructuring. However, the brand proves it can deliver emotional and experiential value through its customer experience offerings and personalisation features. I believe that these elements should be brought to the forefront to increase member retention and consideration in the long run.