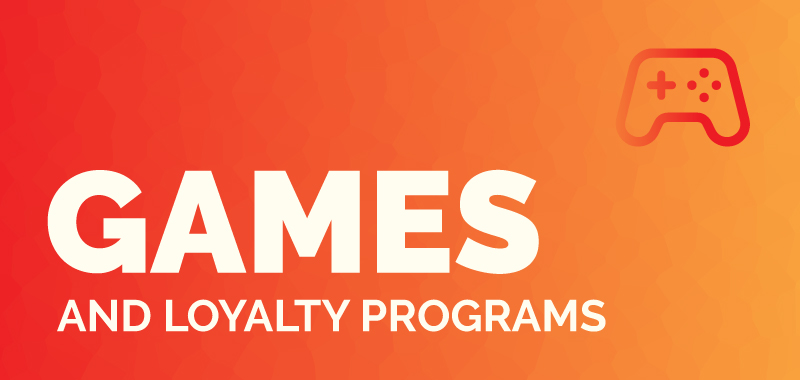 Video games are mainstream, and smartphones and technological advancements have significantly reduced the cost and execution for companies looking to take advantage of the potential benefits of games for loyalty programs.
Digital brand games continue to develop as a loyalty industry mega-trend. Depending on a brand's loyalty program design, Loyalty & Reward Co recommend looking into the application of games and gamification to foster community engagement and trust.
As this article is all about the application and benefits of games for loyalty programs, it is important to understand the distinction between what defines a game, and what defines gamification.
What is the difference between games and gamification?
People often use the two terms interchangeably, and while they share some obvious commonalties, games and gamification are different approaches which deliver different outcomes within loyalty programs.
Games are one of the oldest forms of human social interaction. Games are 'an activity that one engages in for amusement or fun', and 'a complete episode or period of play, ending in a final result'.
On the other hand, Gamification is the use of gameplay elements in non-game contexts to improve the user experience and stimulate specific behaviours such as engagement. This includes, points, tiers, feedback and several other game mechanics.
When used correctly in the context of B2C or B2B loyalty, games can be used as powerful motivators of desirable behaviours, including sharing of personal data, advocacy and referrals, incremental visits and spend and even fostering community engagement and trust.
Why brands should incorporate games into their loyalty program strategy
Traditional perceptions of what and who a gamer is have significantly changed over the past decades.
Global smartphone adoption, extended time inside and accelerated digital transformation have all contributed to the industry seeing continued growth.
The global average age of a gamer is 34 years old, and there is an estimated 3 billion video gamers around the world.
The accessibility of smartphone games is a primary driver of growth and popularity. Mobile gaming makes up almost half of the total market, with continuing growth year-on-year. For any brand with an app, this makes branded games a compelling feature to consider.
Games are as popular as any other form of entertainment, and today's gaming community is large and diverse. This is why consumers are highly likely to engage with games provided through loyalty programs. When games are the right fit for a brand, the benefits are valuable.
3 ways to use digital games to build brand loyalty (with examples)
Here are some valuable benefits brands can enjoy by offering access to compelling games, including inspiration from brands using games to generate brand exposure, advocacy and engagement.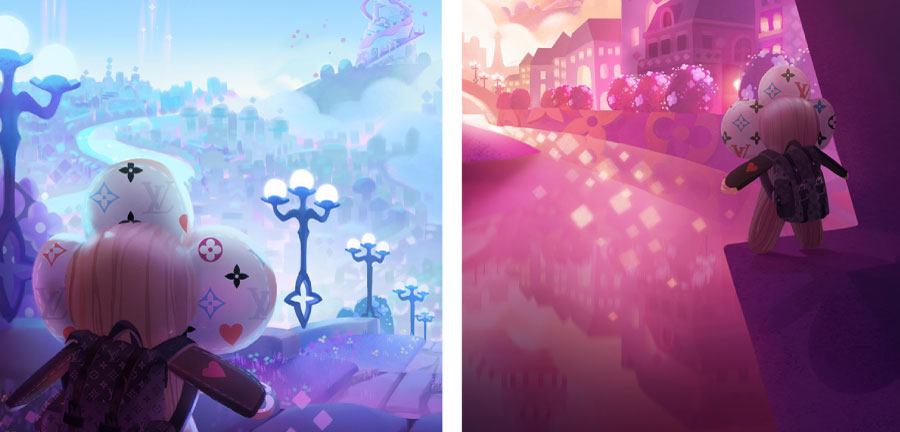 Brand exposure and focused attention (Louis Vuitton with Louis: The Game)
As all marketers will know, getting the undivided attention of consumers can be very difficult. Luckily for brands, games provide an engaging medium for intense, repeated exposure.
Louis Vuitton established repeat exposure to their brand through an interactive game called Louis: The Game. Launched to celebrate 200 years of the brand, players were invited to go on a hunt for 200 collectible candles, whereby each candle unlocked a story about the journey of Louis and his family. Among the game were 30 hidden NFTs – ten of the NFTs designed by the famous digital artist, Beeple.
The game forced players to actively engage with the Louis Vuitton brand. Each candle unraveled a new element of the brand story, with a strong focus on the brand's heritage and values.
According to the brand, Louis: The Game provided a new medium for the luxury brand to define its history of creativity, and reinforce the innovative and pioneering spirit of Louis.
The game has since been experienced by over two million players and fostered community engagement around the world. Louis Vuitton recently unveiled new expansion levels and 10 new NFTs to evolve the experience and continue the storytelling journey.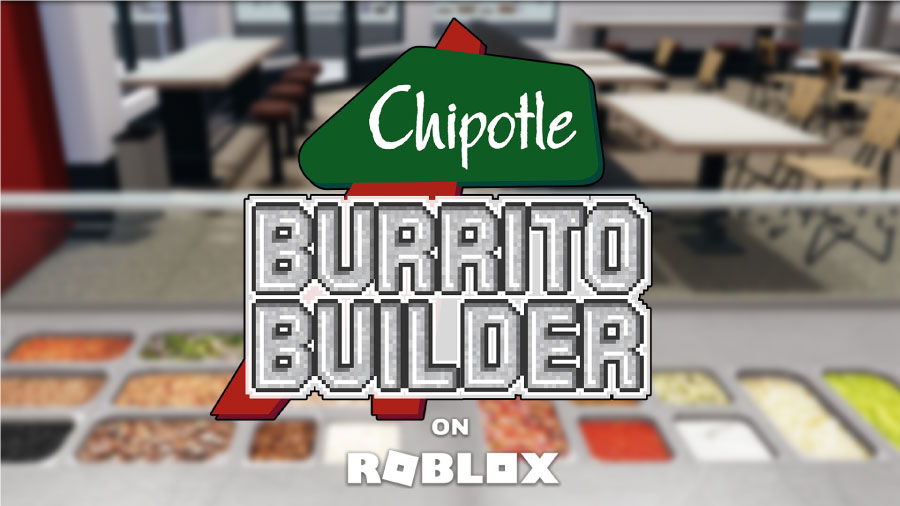 Word of mouth and acquisition (Chipotle with Chipotle Burrito Builder)
A game can also be a useful tool to generate word of mouth, and in turn, motivate new member acquisition. When an experience is exceptional, people talk about it. If membership is required to access all (or parts) of the experience, customers are motivated to join. If an app unlocks extra utility and benefits, members are incentivised to download.
For National Burrito Day, Chipotle offered free burritos to the first users to play its new metaverse experience, Chipotle Burrito Builder on Roblox. The world put players behind the counter of a 90s Chipotle restaurant, paying homage to the original location. The first 100,000 players to successfully roll a virtual burrito earnt enough in-experience currency ('Burrito Bucks') to exchange for a free entrée code. The code could be redeemed via the Chipotle app, encouraging players to not only engage in the experience, but also download the app.
The Burrito Builder experience featured a real-time leaderboard to inspire competition, with the top five players at the end of the promotion winning free burritos for a year. Players were also polled on Twitter, utilising the community to build a collective go-to burrito. The winning community-built burrito became a real-world menu item exclusively for Chipotle Rewards members during the promotional period.
To further enhance tie-in with the Chipotle Rewards program, members could exchange Reward points for one of 10,000 Roblox gift cards (valued at 400 Robux – Roblox's in-game currency). To top it off, Chipotle also gave away one million Robux to participating fans.
This whole effort created an amazing amount of social buzz. It was the talkability factor that was the key driver. The free promo codes were gone within 30 minutes, and the Roblox experience has since amassed over 15 million visits.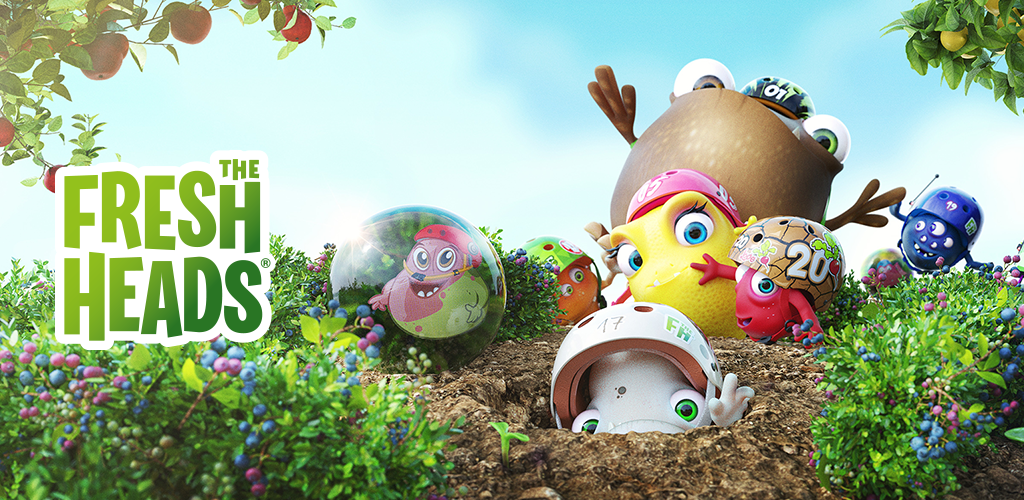 Social sharing and the psychology of collecting (Lidl Slovakia with The Fresh Heads)
Traditional supermarket loyalty strategies targeting kids and families are often dated.
Lidl Slovakia took the typical collectible campaign to a whole new level with a short-term loyalty campaign called The Fresh Heads.
Lidl shoppers received a pack with every purchase over 20 Euros. The packs contained one of 24 collectible marbles, representing a specific fruit or vegetable character. Each marble came with a unique QR code which could be linked within an accompanying app.
The innovative approach offered a digitally-enhanced customer experience. Players could digitally track their collection, play in-app maze levels with their favourite characters and create their own levels to share with friends. If all 24 marbles were collected, players would earn a limited edition 25th character, unlocking new levels to play and entry into a competition to win an electric scooter. The collectible strategy taps into the motivational driver of collecting, whereby people are irrationally but effectively motivated by the idea of completing a set. A bonus reward for completing a collection further compels people to their end-goal.
Players could also trade digital marbles with friends to complete collections, and every week during the campaign period, the 10 best shared levels were published for everyone to play. Adding social functionality within the app helped build deeper engagement, as well as organic promotion of the game. By design, exchanges make loyalty programs and games social. When you allow people to interact, they stay longer.
The game allowed Lidl to offer a digitally-enhanced experience which fully leveraged the power of social sharing to turbo-charge engagement. The result was hundreds of thousands of downloads, and thousands of levels being created and shared. For Lidl, it would have provided the ability to understand real engagement – a unique opportunity for a campaign-type which is traditionally difficult to track once shoppers leave with their groceries. New levels continue to be created to this day.
Inspiring brand loyalty through play
Games are powerful. They can act as entertainment in themselves and provide a pathway towards a reward. They are fun, experiential, rewarding, and reinforcing.
Games can provide brands and loyalty program operators the opportunity to stimulate a wide range of desirable behaviours by encouraging greater member participation in exchange for a rewarding experience.
Most notably, games offer an exciting new medium for brands share their stories, foster trust and build stronger community engagement.