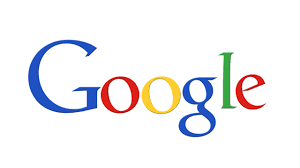 Back in August, Loyalty & Reward Co wrote about Google's Reward Program; Local Guides
In summary, members earn points for posting business reviews, rating, photos, corrections and new listings on Google Maps (and by default Google Search). Points accumulation leads to tier progression, which unlocks rewards.
Here at Loyalty & Reward Co HQ we got a bit obsessed with playing Local Guides, including taking time out from work to review, rate and photograph our way to Level 5, the ultimate achievement.
Sadly, once we achieved Level 5 there were no further mountains to climb, and our obsession quickly evaporated. We also felt the actual rewards were way light-on, leaving us feeling a little used.
Today Google have announced a complete relaunch of Local Guides. Let's take a look.
For a start, they've introduced 5 new levels, all the way up to Level 10 (gasp!). This is clearly a response to feedback from other Level 5's wanting something new to aim for.
They've also changed the points system to place emphasis on the types of posts they desire. Previously any input on a post received 1 point. Now different activities earn different points:
Review: 5 points per review
Rating: 1 point per rating
Photo: 5 points per photo
Answer: 1 point per answer
Edit : 5 points per edit
Place added: 15 points per place added
Fact checked: 1 point per fact checked
Clearly reviews, photos, editing incorrect posting and adding new places are the priority. The new scheme is very generous. By way of example, the previous earn rate for a photo was 1 point, even if a member posted multiple photos. Now each photo earns 5 points.
Photos seem to drive a large amount of the interaction with users when browsing particular businesses. The hundreds of photos posted by Loyalty & Reward Co since August 2016 have been viewed over 2.6m times on Google Search & Google Maps. We didn't think there was that many people on the planet!
Google have been generous by applying the new earn rates retrospectively. We went to bed Level 5 and woke up Level 6. The Gods (Larry & Sergey) are truly great.
Unfortunately there don't appear to be any additional rewards which can be unlocked for achieving the higher tiers. Google have proudly announced Level 4 now unlocks 3 months of Google Play Music and 75% off a movie rental on Google Play, but there's no mention at all about the rewards for the new higher tiers, other than new badges.
This is concerning as in our experience reward programs which don't provide value generally don't hold member engagement too long.
That being said, the feedback on the new program is overwhelmingly positive:
"Wow New Level. Game on Local Guides :)" MadanKPradhan, Level 8 (see what he did, just there?)
"Awesome really awesome 😀" HelloSamsonR, Level 8
"Thanks guys, Can I suggest that we continue like this and have a huge PARTYYYYYYYY as well? Many thanks. G" TriniCSI, Level 7
We'd love to party, but we at least expect Google will provide the goodies, and you can't get drunk on badges.
Philip Shelper is a specialist loyalty consultant based in Sydney, Australia who obsesses about everything to do with loyalty and rewards. His company Loyalty & Reward Co are a leading loyalty consulting firm.
Let's connect! https://au.linkedin.com/in/philipshelper