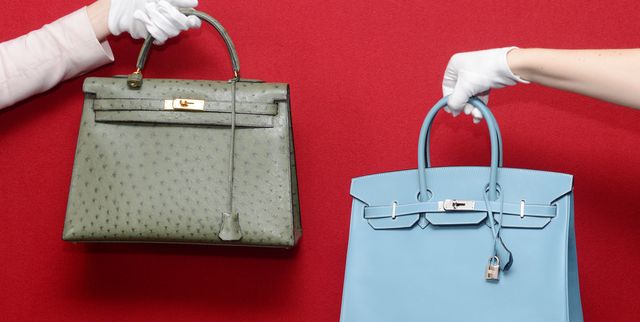 Many high end fashion brands do not have loyalty programs in the traditional sense, and the market isn't overly concerned with providing points or discounts to their customers – you definitely won't be seen leaving Chanel with a stamp card for your tenth handbag free – but that doesn't mean that these brands don't show appreciation to their most loyal and valued customers through emotion and a personal touch in versions of their own loyalty programs (that aren't really programs).
For example, Bulgari is known to fly their most valued shoppers from all over the globe, first class, to Capri to enjoy a cocktail reception and runway show among some of the Italian-jeweller's ambassadors and celebrity wearers. And they aren't alone. Many customers of similar brands are often rewarded in store with champagne while they shop, receive lavish gifts on their birthday and invitations to pre-sale and red-carpet events. These benefits, like any provided to recurring customers in a loyalty program, are intended to retain and reward those customers who frequently shop at their boutique.
But you wouldn't know that these "programs" exist from the outset. The average customer of a luxury brand will buy one or two items a year, and a customer like this is unlikely to reap the rewards of these "programs". However, for those customers who are buying items every other day, rewarding loyalty is increasingly important to brands. Rumours are that Hermes commits roughly 24% of their annual budget to celebrating loyalty amongst their customers. While that might seem high, it's not a surprise given the stakes. A recent study found that the top 5% of luxury customers are contributing to roughly 40% of their sales.
Given the high levels of expenditure, these brands must provide extremely compelling rewards. Luxury brands have long product cycles and as such these retailers needs to demonstrate an unforgettable and unmatchable experience, in lieu of providing new and trendy products, in an attempt to stop customers moving onto other hot items provided other brands. As such, the reward must be high value in more than monetary terms, instead looking at enhancing the strong personal and emotional connection, where the customer feels seen and moved by the gesture. Whether it be personalisation or access to a unique event, these intimate and personal forms of rewards go a long way to nurturing these customers and it pays – literally – to keep these customers happy.
Hermes, originating as a leather goods producer in 1837 and with the horse and duc carriage insignia, has remained true to its heritage, forging a path ahead with its own elevation of a 'loyalty program' that has rivalled competitors for several years. The Birkin and Kelly bags resemble some of the most recognisable and fashionable handbags in the world, with price tags ranging from $10,000 to hundreds of thousands of dollars, feature dozens of leather types, colours and sizes and sit, noticeably, on the crook of every celebrity arm.
But like any tiered loyalty program, these bags are not accessible for everyone. In lieu of "the list" that plagued Hermes shoppers for years, the Birkin and Kelly are now only purchasable by customers with a strong purchase history, ultimately resigning them accessible to only the most loyal of customers. These customers often have a strong relationship with a sales associate instore and demonstrate a "genuine love for the brand". This strategy is strongly aligned with former CEO Patrick Thomas' comments: "The luxury industry is built on a paradox. The more desirable a brand becomes, the most it sells. But the more it sells, the less desirable it becomes."
This thinking encapsulates the strategy of exclusivity and scarcity that appears built into Hermes' "loyalty program", which also acts as a customer engagement program. There is a formalised structure denoting who gets what benefits, but this being hidden from view from customers maintains this air of exclusivity. Hermes successful employs surprise and delight, which has all kinds of positive psychological benefits, and is a loyalty program framework that has seen results again and again.
The brand uses supply and demand to its advantage by rewarding its loyal customers with the opportunity to buy one of the most sought-after bags in the world. To add insult to (expensive) injury, upon being offered a bag, there is a likelihood the customer doesn't have a say in the colour, size or leather type), meaning Hermes can control supply of the most wanted size and colour combinations.
This sort of "program" works wonders for Hermes. The price tags of these items are outlandishly expensive for a handbag, meaning that Hermes "rewards" customers with the opportunity to buy them, while still collecting huge income from them upon "redemption". The added benefit of discretion around who is rewarded and exactly when the bag is offered, with some online saying it's offered after their fifth visit or fifteenth, gives Hermes an unprecedented amount of power in choice. For the customers, they feel rewarded for their support of the brand, and whereupon they are offered one Birkin bag, it commonly opens a gateway for wanting to buy more in order to gain access to acquire a second one. And the cycle goes on.
Secrecy is a huge part of this "program". A customer doesn't know how many purchases or amount of collective buying is required to "unlock" the opportunity to buy a bag and separates luxury brands from the high street's less subtle efforts to win and retain customers. Unlike many other loyalty programs, the criteria of the rewards are in the hands of humans here, with sales associates making judgement calls in lieu of an algorithm that calculates when the reward has been achieved. The allure of this makes a customer want to spend more and more to justify the opportunity of being offered the bag. On Hermes' part, it's genius.
While this works for Hermes right now, there are some challenges that the brand could face with this program going forward. It's been over 35 years since Hermes launched the iconic Birkin bag and this retention of customers is based on the enduring appeal of owning such an iconic bag. It may mean that Hermes needs to look at launching another bag in order to preserve exclusivity and mystique over the Birkin and Kelly, and sustain brand ardour amongst its fans. One could argue once a Birkin is in the hands of everyone who wants one, the appeal of continuous buying could decrease.
The second challenge is the strong resale market of Birkins and Kelly bags. In many circumstances, these bags are selling online for customers to buy at the touch of a computer click. However, these bags often sell at a premium, meaning that these customers are making a profit. One could argue that this is taking revenue intended for Hermes and rather benefits the seller.
However on the other hand, the purchase history required to even be offered the bag often exceeds this premium applied, meaning Hermes is making up this resale shortfall through repeat purchases. Moreover it's likely that these resale customers are not even prospective customers of the brand at all, failing to demonstrate the "genuine love of the brand" or perhaps unable to commit to the purchase history needed to unlock the bag 'access'. Regardless the bags have retained their worth like no other designer good – some have seen their value increase at the same rate as property and selling at auction houses including Christies – making them worth their weight in gold.
Hermes are considered the crown jewel of luxury and it's "loyalty program" is likely among one of the most well considered among brands of this stature contributing to this success. The brand has committed to its timeless style, high quality production and durability, partnered with strong relationships with local clientele that drives retention. Hermes know their most coveted goods and as such, have reserved them for loyal customers, making customers feel rewarded having savoured the best of what the brand has to offer – and it only makes them want it more. And if that's not loyalty, I don't know what is.
You can find me at the Hermes boutique.
Ready to make your luxury fashion brand stand out? Contact the experts at Loyalty & Reward Co and work with our team of loyalty consultants to help you create a loyalty program that keeps customers coming back.