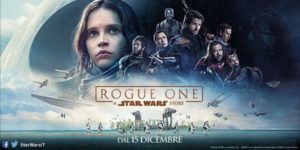 HOYTS Rewards are running a very innovative competition for the latest Star Wars movie Rogue One. The competition is open to HOYTS Rewards members only, and offers a fan pack filled with everything a true fan would love – including the Plox Levitating Death Star Speaker.
If you haven't seen the Plox Levitating Death Star Speaker, check it out here. We want one!
Entering the competition is simple; the winner will be the HOYT Rewards member who sees Rogue One: A Star Wars Story at HOYTS more than anyone else during the promotional period. Yes, you need to actually be Rogue One's biggest fan. We're talking totally obsessed!
The competition commenced on 15th December 2016 and runs through to 01 February 2017.
HOYTS Rewards members also earn 10% back in HOYTS Dollars for every dollar they spend on tickets and Candy Bar. It is one of Australia's most generous loyalty programs.
Philip Shelper is a loyalty management consultant based in Sydney, Australia who obsesses about everything to do with loyalty and rewards. His company Loyalty & Reward Co are a leading loyalty management consulting firm.
Let's connect! https://au.linkedin.com/in/philipshelper